Bestetti Alberto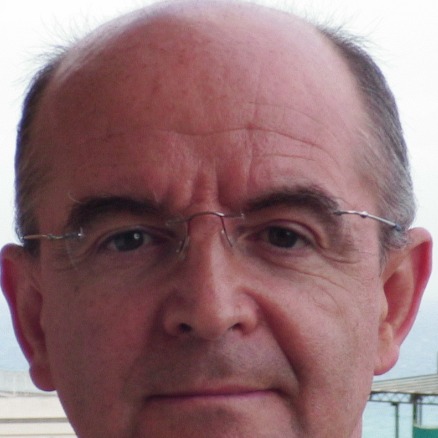 Researcher
SSD
MED/36 - IMAGING AND RADIOTHERAPY
Competition sector
06/I1 - IMAGING, RADIOTHERAPY AND NEURORADIOLOGY
Research fields and competencies
Teaching - Programme courses
A.Y. 2019/2020
Postgraduate Schools - Medicine, Healthcare, Dental Medicine
A.Y. 2018/2019
Postgraduate Schools - Medicine, Healthcare, Dental Medicine
Research
Publications
Better characterization of dipyridamole-induced myocardial stunning by systolic wall thickening. A gated perfusion SPECT study / A. Bestetti, B. Cuko, M. Gasparini, S. De Servi. - In: JOURNAL OF NUCLEAR CARDIOLOGY. - ISSN 1071-3581. - 27:1(2020 Feb), pp. 137-146. [10.1007/s12350-018-1340-6]

Direct correlation between ischemic burden induced by dipyridamole and stress peak filling rate: a gated perfusion single-photon emission computed tomography study / A. Bestetti, B. Cuko, M. Gasparini, S. De Servi. - In: NUCLEAR MEDICINE COMMUNICATIONS. - ISSN 0143-3636. - (2020). [Epub ahead of print]

Linking cell function with perfusion : insights from the transcatheter delivery of bone marrow-derived CD133+ cells in ischemic refractory cardiomyopathy trial (RECARDIO) / B. Bassetti, C. Carbucicchio, V. Catto, E. Gambini, E. Rurali, A. Bestetti, G. Gaipa, D. Belotti, F. Celeste, M. Parma, S. Righetti, L. Biava, M. Arosio, A. Bonomi, P. Agostoni, P. Scacciatella, F. Achilli, G. Pompilio. - In: STEM CELL RESEARCH & THERAPY. - ISSN 1757-6512. - 9:1(2018 Sep 14), p. 235.235.

Delayed Gastric Emptying in Advanced Parkinson Disease / A. Bestetti, A. Capozza, M. Lacerenza, L. Manfredi, F. Mancini. - In: CLINICAL NUCLEAR MEDICINE. - ISSN 0363-9762. - 42:2(2017 Feb), pp. 83-87.

Diagnostic and prognostic role of myocardial perfusion scintigraphy in kidney transplant candidates : narrative review / A. Bestetti, A. Capozza, S. Malaspina, F. Laudicina, M. Gallieni. - In: HEART INTERNATIONAL. - ISSN 1826-1868. - 11:1(2017 Jan), pp. e50-e55.