Luciano Alberto Maria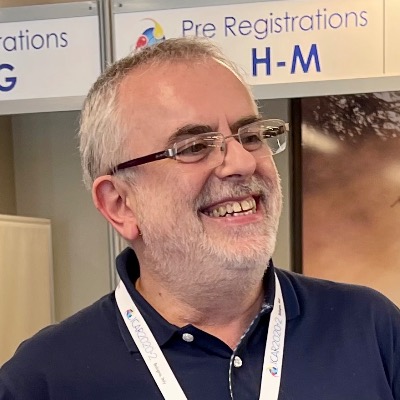 Full professor
SSD
VET/01 - VETERINARY ANATOMY
Competition sector
07/H1 - VETERINARY ANATOMY AND PHYSIOLOGY
Research fields and competencies
Monday to Friday, by appointment (email or phone)
Office
Lot 2, Department building - Lodi
Teaching - Programme courses
A.Y. 2021/2022
A.Y. 2020/2021
A.Y. 2018/2019
Research
Publications
A Nuclear and Cytoplasmic Characterization of Bovine Oocytes Reveals That Cysteamine Partially Rescues the Embryo Development in a Model of Low Ovarian Reserve / V. Lodde, A.M. Luciano, G. Musmeci, I. Miclea, I. Tessaro, M. Aru, D.F. Albertini, F. Franciosi. - In: ANIMALS. - ISSN 2076-2615. - 11:7(2021 Jun 29), pp. 1936.1-1936.22. [10.3390/ani11071936]

Recreating the Follicular Environment: A Customized Approach for In Vitro Culture of Bovine Oocytes Based on the Origin and Differentiation State / A.M. Luciano, R.G. Barros, A.C.S. Soares, J. Buratini, V. Lodde, F. Franciosi (METHODS IN MOLECULAR BIOLOGY). - In: Next Generation Culture Platforms for Reliable In Vitro Models : Methods and Protocols / [a cura di] T. A.L. Brevini, .A. Fazeli, K. Turksen. - [s.l] : Springer, 2021. - ISBN 978-1-0716-1245-3. - pp. 1-15

Synchronization of germinal vesicle maturity improves efficacy of in vitro embryo production in Holstein cows / A.C.S. Soares, K.N.G. Marques, L.G.M. Bragança, V. Lodde, A.M. Luciano, J. Buratini. - In: THERIOGENOLOGY. - ISSN 0093-691X. - 154(2020 Sep 15), pp. 53-58.

Progesterone receptor membrane component 1 (PGRMC1) expression in canine mammary tumors: A preliminary study / L. Terzaghi, B. Banco, D. Groppetti, P.C. Dall'Acqua, C. Giudice, A. Pecile, V. Grieco, V. Lodde, A.M. Luciano. - In: RESEARCH IN VETERINARY SCIENCE. - ISSN 0034-5288. - 132(2020 Jun 08), pp. 101-107.

Zinc supports transcription and improves meiotic competence of growing bovine oocytes / V. Lodde, R. Garcia Barros, P.C. D'Allacqua, C. Dieci, C. Robert, A. Bastien, M.A. Sirard, F. Franciosi, A.M. Luciano. - In: REPRODUCTION. - ISSN 1470-1626. - 159:6(2020 May 01), pp. 679-691.