Tamburini Alberto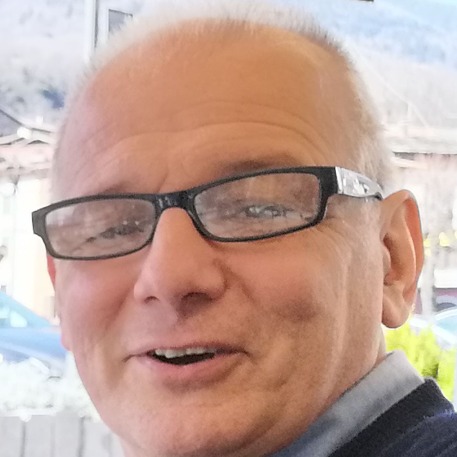 Full professor
SSD
AGR/19 - ANIMAL SCIENCE
Competition sector
07/G1 - ANIMAL SCIENCE AND TECHNOLOGY
Research fields and competencies
by appointment (send an email)
Office
Dipartimento di Scienze Agrarie e Ambientali (sezione Zootecnica) via Celoria 2 Milano
Publications
Smart Dairy Farming: Innovative Solutions to Improve Herd Productivity / C. Arcidiacono, M. Barbari, S. Benni, E. Carfagna, G. Cascone, L. Conti, L. di Stefano, M. Guarino, L. Leso, D. Lovarelli, M. Mancino, S. Mattoccia, G. Minozzi, S.M.C. Porto, G. Provolo, G. Rossi, A. Sandrucci, A. Tamburini, P. Tassinari, N. Tomasello, D. Torreggiani, F. Valenti (LECTURE NOTES IN CIVIL ENGINEERING). - In: Innovative Biosystems Engineering for Sustainable Agriculture, Forestry and Food Production / [a cura di] A. Coppola, G.C. Di Renzo, G. Altieri, P. D'Antonio. - [s.l] : Springer, 2020 Mar 20. - ISBN 9783030392987. - pp. 265-270 (( convegno International Mid-Term Conference of the Italian Association of Agricultural Engineering (AIIA) tenutosi a Matera nel 2019.

The effects of mountain grazing abandonment on plant community, forage value and soil properties: observations and field measurements in an alpine area / A. Cislaghi, L. Giupponi, A. Tamburini, A. Giorgi, G.B. Bischetti. - In: CATENA. - ISSN 0341-8162. - 181(2019 May), pp. 104086.1-104086.17.

Effect of vacuum level on milk flow and vacuum stability in Alpine goat milking / M. Zucali, A. Tamburini, A. Sandrucci, G. Gislon, L. Bava. - In: SMALL RUMINANT RESEARCH. - ISSN 0921-4488. - 171(2019 Feb), pp. 1-7.

Improvements to dairy farms for environmental sustainability in Grana Padano and Parmigiano Reggiano production systems / D. Lovarelli, L. Bava, M. Zucali, G. D'Imporzano, F. Adani, A. Tamburini, A. Sandrucci. - In: ITALIAN JOURNAL OF ANIMAL SCIENCE. - ISSN 1828-051X. - 18:1(2019 Jan 02), pp. 1035-1048.

Environmental impact of rabbit meat: The effect of production efficiency / V. Cesari, M. Zucali, L. Bava, G. Gislon, A. Tamburini, I. Toschi. - In: MEAT SCIENCE. - ISSN 0309-1740. - 145(2018 Nov), pp. 447-454.