Tamburini Alberto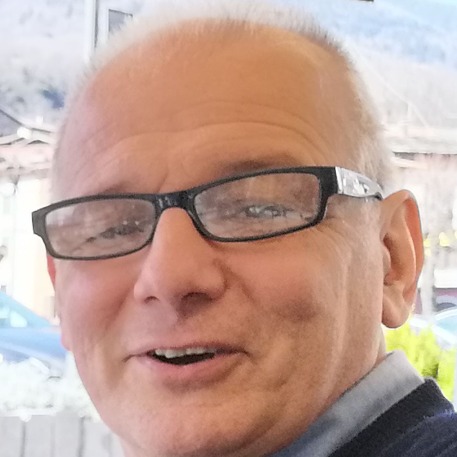 Full professor
SSD
AGR/19 - ANIMAL SCIENCE
Competition sector
07/G1 - ANIMAL SCIENCE AND TECHNOLOGY
Research fields and competencies
by appointment (send an email)
Office
Dipartimento di Scienze Agrarie e Ambientali (sezione Zootecnica) via Celoria 2 Milano
Teaching - Programme courses
A.Y. 2021/2022
A.Y. 2020/2021
A.Y. 2019/2020
A.Y. 2018/2019
Research
Publications
Effect of Different Farming Practices on Lactic Acid Bacteria Content in Cow Milk / L. Bava, M. Zucali, A. Tamburini, S. Morandi, M. Brasca. - In: ANIMALS. - ISSN 2076-2615. - 11:2(2021). [10.3390/ani11020522]

The use of integrated data collection system to evaluate milking performance, microclimatic condition and cows' behaviour / S. Celozzi, M. Zucali, L. Bava, F.M. Tangorra, L. Zanini, A. Tamburini, A. Sandrucci. - In: ITALIAN JOURNAL OF ANIMAL SCIENCE. - ISSN 1828-051X. - 19:1(2020 Dec 14), pp. 856-864.

Relating Lying Behavior With Climate, Body Condition Score, and Milk Production in Dairy Cows / D. Lovarelli, A. Tamburini, G. Mattachini, M. Zucali, E. Riva, G.M. Provolo, M. Guarino. - In: FRONTIERS IN VETERINARY SCIENCE. - ISSN 2297-1769. - 7(2020 Nov).

Smart Dairy Farming: Innovative Solutions to Improve Herd Productivity / C. Arcidiacono, M. Barbari, S. Benni, E. Carfagna, G. Cascone, L. Conti, L. di Stefano, M. Guarino, L. Leso, D. Lovarelli, M. Mancino, S. Mattoccia, G. Minozzi, S.M.C. Porto, G. Provolo, G. Rossi, A. Sandrucci, A. Tamburini, P. Tassinari, N. Tomasello, D. Torreggiani, F. Valenti (LECTURE NOTES IN CIVIL ENGINEERING). - In: Innovative Biosystems Engineering for Sustainable Agriculture, Forestry and Food Production / [a cura di] A. Coppola, G.C. Di Renzo, G. Altieri, P. D'Antonio. - [s.l] : Springer, 2020 Mar 20. - ISBN 9783030392987. - pp. 265-270 (( convegno International Mid-Term Conference of the Italian Association of Agricultural Engineering (AIIA) tenutosi a Matera nel 2019.

Valutazione della sostenibilità ambientale della produzione di latte e formaggio caprino mediante approccio LCA / S. Celozzi, S. Mattiello, M. Battini, G. Bailo, L. Bava, A. Tamburini, I. Valsecchi, M. Zucali. - In: LARGE ANIMALS REVIEW. - ISSN 1124-4593. - 26(2020), pp. 293-298.