Calcante Aldo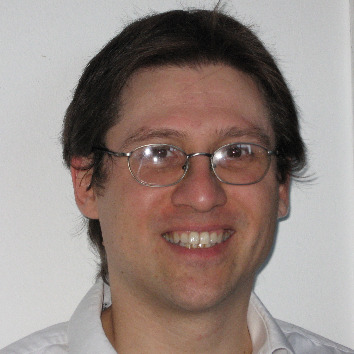 Associate Professor
SSD
AGR/09 - AGRICULTURAL MACHINERY AND MECHANIZATION
Competition sector
07/C1 - AGRICULTURAL, FOREST AND BIOSYTEMS ENGINEERING
Research fields and competencies
Office
Department of Agricultural and Environmental Sciences - Agricultural Engineering area
Teaching - Programme courses
Research
Publications
I filtri dell'aria comburente dei motori agricoli = Agricultural engine air filters / A. Calcante. - In: MONDO MACCHINA. - ISSN 1125-422X. - 29:10-11, supplemento components(2020 Oct), pp. 22-26.

Characterization of the biogenic volatile organic compounds (BVOCs) and analysis of the PR1 molecular marker in Vitis vinifera L. inoculated with the nematode Xiphinema index / G. Castorina, F. Grassi, G. Consonni, S. Vitalini, R. Oberti, A. Calcante, E. Ferrari, M. Bononi, M. Iriti. - In: INTERNATIONAL JOURNAL OF MOLECULAR SCIENCES. - ISSN 1422-0067. - 21:12(2020 Jun), pp. 4485.1-4485.13.

The use of pressure mapping to assess the comfort of agricultural machinery seats / E. Romano, M. Pirozzi, M. Ferri, A. Calcante, R. Oberti, E. Vitale, V. Rapisarda. - In: INTERNATIONAL JOURNAL OF INDUSTRIAL ERGONOMICS. - ISSN 0169-8141. - 77(2020 May), pp. 102835.1-102835.8.

Real-Time Measurement of Silage Moisture Content During Loading of a TMR Mixer Wagon: Preliminary Results / V. Perricone, A. Costa, A. Calcante, A. Agazzi, M. Lazzari, G. Savoini, M. Chiara, E. Sesan, F.M. Tangorra (LECTURE NOTES IN CIVIL ENGINEERING). - In: Innovative Biosystems Engineering for Sustainable Agriculture, Forestry and Food Production / [a cura di] A. Coppola, G.C. Di Renzo, G. Altieri, P. D'Antonio. - [s.l] : Springer, 2020 Mar. - ISBN 9783030392987. - pp. 531-538

Assessment of comfort variation among different types of driving agricultural tractors: Traditional, Satellite-Assisted and Semi-Automatic / E. Romano, C. Bisaglia, A. Calcante, R. Oberti, A. Zani, D. Vinnikov, A. Marconi, E. Vitale, M. Bracci, V. Rapisarda. - In: INTERNATIONAL JOURNAL OF ENVIRONMENTAL RESEARCH AND PUBLIC HEALTH. - ISSN 1660-4601. - 17:23(2020), pp. 8836.1-8836.17.