Romanelli Alessandra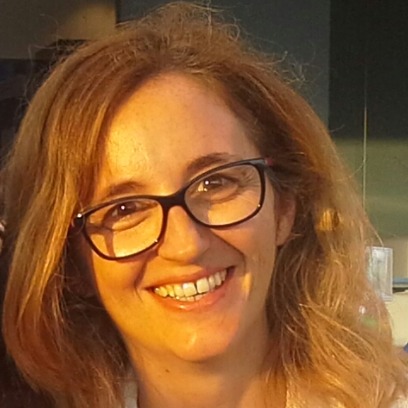 Associate Professor
SSD
CHIM/03 - GENERAL AND INORGANIC CHEMISTRY
Competition sector
03/B1 - PRINCIPLES OF CHEMISTRY AND INORGANIC SYSTEMS
Research fields and competencies
Publications
Covalent grafting of antimicrobial peptides onto microcrystalline cellulose / P. Sperandeo, F. Bosco, F. Clerici, A. Polissi, M.L. Gelmi, A. Romanelli. - In: ACS APPLIED BIO MATERIALS. - ISSN 2576-6422. - 3:8(2020 Jul 20), pp. 4895-4901.

The antimicrobial peptide Temporin L impairs E. coli cell division by interacting with FtsZ and the divisome complex / A. Di Somma, C. Avitabile, A. Cirillo, A. Moretta, A. Merlino, L. Paduano, A. Duilio, A. Romanelli. - In: BIOCHIMICA ET BIOPHYSICA ACTA-GENERAL SUBJECTS. - ISSN 0304-4165. - 1864:7(2020 Jul).

Thanatin Impairs Lipopolysaccharide Transport Complex Assembly by Targeting LptC–LptA Interaction and Decreasing LptA Stability / E.C.C.M. Moura, T. Baeta, A. Romanelli, C. Laguri, A.M. Martorana, E. Erba, J.-. Simorre, P. Sperandeo, A. Polissi. - In: FRONTIERS IN MICROBIOLOGY. - ISSN 1664-302X. - 11(2020 May 13).

Fluorescence and Morphology of Self-Assembled Nucleobases and Their Diphenylalanine Hybrid Aggregates / C. Avitabile, C. Diaferia, V. Roviello, D. Altamura, C. Giannini, L. Vitagliano, A. Accardo, A. Romanelli. - In: CHEMISTRY-A EUROPEAN JOURNAL. - ISSN 0947-6539. - 25:65(2019 Nov 22), pp. 14850-14857.

Coordination of a bis-histidine-oligopeptide to Re(I) and Ga(III) in aqueous solution / G. De Tommaso, G. Malgieri, L. De Rosa, R. Fattorusso, G. D'Abrosca, A. Romanelli, M. Iuliano, L.D. D'Andrea, C. Isernia. - In: DALTON TRANSACTIONS. - ISSN 1477-9226. - 48:40(2019 Oct 28), pp. 15184-15191.