Romanelli Alessandra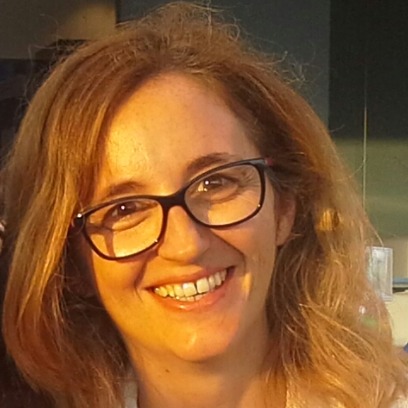 Associate Professor
SSD
CHIM/03 - GENERAL AND INORGANIC CHEMISTRY
Competition sector
03/B1 - PRINCIPLES OF CHEMISTRY AND INORGANIC SYSTEMS
Research fields and competencies
Teaching - Programme courses
A.Y. 2021/2022
A.Y. 2020/2021
A.Y. 2018/2019
Research
Publications
Diphenylalanine Motif Drives Self-Assembling in Hybrid PNA-Peptide Conjugates / C. Diaferia, C. Avitabile, M. Leone, E. Gallo, M. Saviano, A. Accardo, A. Romanelli. - In: CHEMISTRY-A EUROPEAN JOURNAL. - ISSN 0947-6539. - 27:57(2021 Oct 13), pp. 14307-14316. [10.1002/chem.202102481]

Exploiting protein n-terminus for site-specific bioconjugation / L. De Rosa, R. Di Stasi, A. Romanelli, L.D. D'andrea. - In: MOLECULES. - ISSN 1420-3049. - 26:12(2021 Jun 09), pp. 3521.1-3521.20. [10.3390/molecules26123521]

Morpholino-based peptide oligomers: Synthesis and DNA binding properties / A. Contini, E. Erba, V. Bondavalli, A. Barbiroli, M.L. Gelmi, A. Romanelli. - In: BIOCHEMICAL AND BIOPHYSICAL RESEARCH COMMUNICATIONS. - ISSN 0006-291X. - 549(2021 Apr 16), pp. 8-13.

Peptide grafting strategies before and after electrospinning of nanofibers / R. Bucci, F. Vaghi, E. Erba, A. Romanelli, M.L. Gelmi, F. Clerici. - In: ACTA BIOMATERIALIA. - ISSN 1742-7061. - 122(2021 Feb 01), pp. 82-100. [10.1016/j.actbio.2020.11.051]

Colonization of solanum melongena and vitis vinifera plants by botrytis cinerea is strongly reduced by the exogenous application of tomato systemin / D. Molisso, M. Coppola, A.M. Aprile, C. Avitabile, R. Natale, A. Romanelli, P. Chiaiese, R. Rao. - In: JOURNAL OF FUNGI. - ISSN 2309-608X. - 7:1(2021 Jan), pp. 15.1-15.15.