Bagnato Alessandro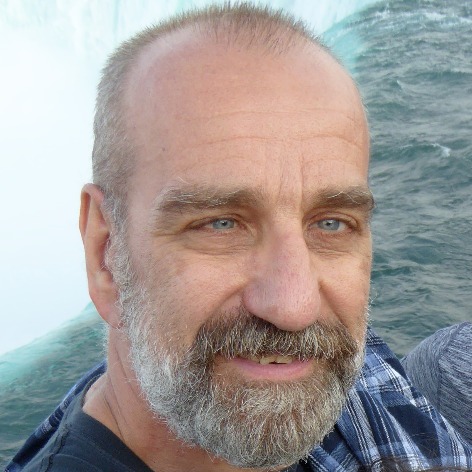 Full professor
SSD
AGR/17 - LIVESTOCK SYSTEMS, ANIMAL BREEDING AND GENETICS
Competition sector
07/G1 - ANIMAL SCIENCE AND TECHNOLOGY
Research fields and competencies
Teaching - Programme courses
A.Y. 2020/2021
Veterinary specialisation school
A.Y. 2019/2020
Veterinary specialisation school
Research
Publications
Genomic analyses unveil helmeted guinea fowl (Numida meleagris) domestication in West Africa / Q. Shen, M. Peng, A.C. Adeola, L. Kui, S. Duan, Y. Miao, N.M. Eltayeb, J.K. Lichoti, N.O. Otecko, M.G. Strillacci, E. Gorla, A. Bagnato, O.S. Charles, O.J. Sanke, P.M. Dawuda, A.O. Okeyoyin, J. Musina, P. Njoroge, B. Agwanda, S. Kusza, H. Asadollahpour Nanaei, R. Pedar, M. Xu, Y. Du, L.M. Nneji, R.W. Murphy, M. Wang, A. Esmailizadeh, Y. Dong, S.C. Ommeh, Y. Zhang. - In: GENOME BIOLOGY AND EVOLUTION. - ISSN 1759-6653. - 13:6(2021 Jun 08). [10.1093/gbe/evab090]

The German Shorthair Pointer Dog Breed (Canis lupus familiaris) : Genomic Inbreeding and Variability / A. Boccardo, S.P. Marelli, D. Pravettoni, A. Bagnato, G.A. Busca, M.G. Strillacci. - In: ANIMALS. - ISSN 2076-2615. - 10:3(2020 Mar), pp. 498.1-498.14.

The genomic variation in the Aosta cattle breeds raised in an extensive alpine farming system / M.G. Strillacci, M. Vevey, V. Blanchet, R. Mantovani, C. Sartori, A. Bagnato. - In: ANIMALS. - ISSN 2076-2615. - 10:12(2020), pp. 2385.1-2385.18.

Copy number variation mapping and genomic variation of autochthonous and commercial turkey populations / M.G. Strillacci, E. Gorla, A. Rios-Utrera, V.E. Vega-Murillo, M. Montano-Bermudez, A. Garcia-Ruiz, S. Cerolini, S.I. Roman-Ponce, A. Bagnato. - In: FRONTIERS IN GENETICS. - ISSN 1664-8021. - 10(2019 Oct), pp. 982.1-982.14.

Genome-Wide Association Study in Mexican Holstein Cattle Reveals Novel Quantitative Trait Loci Regions and Confirms Mapped Loci for Resistance to Bovine Tuberculosis / S. González-Ruiz, M.G. Strillacci, M. Durán-Aguilar, G.J. Cantó-Alarcón, S.E. Herrera-Rodríguez, A. Bagnato, L.F. Guzmán, F. Milián-Suazo, S.I. Román-Ponce. - In: ANIMALS. - ISSN 2076-2615. - 9:9(2019 Sep).