Contini Alessandro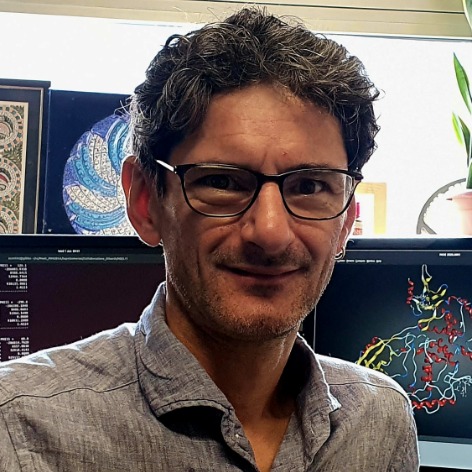 Associate Professor
SSD
CHIM/06 - ORGANIC CHEMISTRY
Competition sector
03/C1 - ORGANIC CHEMISTRY
Research fields and competencies
Teaching - Programme courses
Research
Publications
Central residues of FSHβ (89–97) peptide are not critical for FSHR binding: Implications for peptidomimetic design / K.S. Prabhudesai, S. Raje, K. Desai, D. Modi, V. Dighe, A. Contini, S. Idicula-Thomas. - In: BIOORGANIC & MEDICINAL CHEMISTRY LETTERS. - ISSN 0960-894X. - 44(2021 Jul 15). [10.1016/j.bmcl.2021.128132]

Morpholino-based peptide oligomers: Synthesis and DNA binding properties / A. Contini, E. Erba, V. Bondavalli, A. Barbiroli, M.L. Gelmi, A. Romanelli. - In: BIOCHEMICAL AND BIOPHYSICAL RESEARCH COMMUNICATIONS. - ISSN 0006-291X. - 549(2021 Apr 16), pp. 8-13.

Three-Dimensional Proteome-Wide Scale Screening for the 5-Alpha Reductase Inhibitor Finasteride: Identification of a Novel Off-Target / S. Giatti, A. Di Domizio, S. Diviccaro, E. Falvo, D. Caruso, A. Contini, C. Melcangi. - In: JOURNAL OF MEDICINAL CHEMISTRY. - ISSN 1520-4804. - 64(2021 Apr 12), pp. 4553-4566.

Copper(II)‐Catalyzed Aminohalogenation of Alkynyl Carbamates / S. Giofre', C. Loro, L. Molteni, C. Castellano, A. Contini, D. Nava, G. Broggini, E.M. Beccalli. - In: EUROPEAN JOURNAL OF ORGANIC CHEMISTRY. - ISSN 1434-193X. - 2021:11(2021 Mar 19), pp. 1750-1757. [10.1002/ejoc.202100202]

Targeting transdifferentiated hepatic stellate cells and monitoring the hepatic fibrogenic process by means of IGF2R-specific peptides designedin silico / F. Weber, T. Casalini, G. Valentino, L. Brulisauer, N. Andreas, A. Koeberle, T. Kamradt, A. Contini, P. Luciani. - In: JOURNAL OF MATERIALS CHEMISTRY. B. - ISSN 2050-750X. - 9:8(2021 Feb 28), pp. 2092-2106.