Contini Alessandro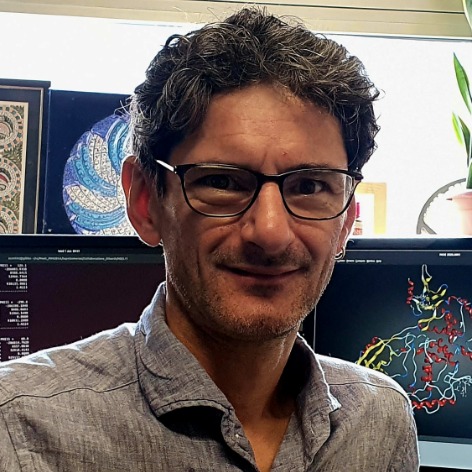 Associate Professor
SSD
CHIM/06 - ORGANIC CHEMISTRY
Competition sector
03/C1 - ORGANIC CHEMISTRY
Research fields and competencies
Publications
Tuning PFKFB3 Bisphosphatase Activity Through Allosteric Interference / H. Macut, X. Hu, D. Tarantino, E. Gilardoni, CLERICI FRANCESCA, L. Regazzoni, A. Contini, S. Pellegrino, M. Luisa Gelmi. - In: SCIENTIFIC REPORTS. - ISSN 2045-2322. - 9:1(2019 Dec 30).

Discovery of small molecule binders of human FSHR(TMD) with novel structural scaffolds by integrating structural bioinformatics and machine learning algorithms / B. Sahu, S. Shah, K. Prabhudesai, A. Contini, S. Idicula-Thomas. - In: JOURNAL OF MOLECULAR GRAPHICS & MODELLING. - ISSN 1093-3263. - 89(2019 Jun), pp. 156-166.

Rescoring Virtual Screening Results with the MM-PBSA Methods: Beware of Internal Dielectric Constants / X. Hu, A. Contini. - In: JOURNAL OF CHEMICAL INFORMATION AND MODELING. - ISSN 1549-9596. - 59:6(2019 May 07), pp. 2714-2728.

Identification of highly potent and selective MMP2 inhibitors addressing the S1′ subsite with d-proline-based compounds / E. Lenci, R. Innocenti, T. Di Francescantonio, G. Menchi, F. Bianchini, A. Contini, A. Trabocchi. - In: BIOORGANIC & MEDICINAL CHEMISTRY. - ISSN 0968-0896. - 27:9(2019 May 01), pp. 1891-1902.

From glucose to enantiopure morpholino β-amino acid: a new tool for stabilizing γ-turns in peptides / R. Bucci, A. Contini, F. Clerici, S. Pellegrino, M.L. Gelmi. - In: ORGANIC CHEMISTRY FRONTIERS. - ISSN 2052-4129. - 6:7(2019 Apr 07), pp. 972-982.