Podesta' Alessandro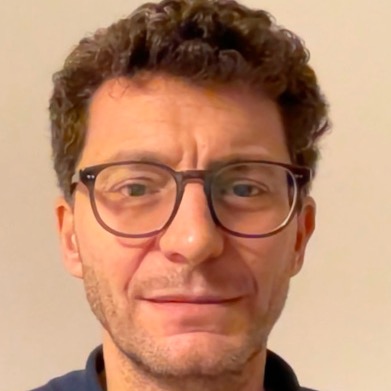 Associate Professor
SSD
FIS/03 - PHYSICS OF MATTER
Competition sector
02/B1 - EXPERIMENTAL PHYSICS OF MATTER
Research fields and competencies
Office
Teacher's office, at the Dept. of Physics, via Celoria 16, 20133 Milano
Publications
Quantum Confinement in the Spectral Response of n-Doped Germanium Quantum Dots Embedded in an Amorphous Si Layer for Quantum Dot-Based Solar Cells / J. Parravicini, F. Di Trapani, M.D. Nelson, Z.T. Rex, R.D. Beiter, T. Catelani, M. Acciarri, A. Podesta', C. Lenardi, S.O. Binetti, M. Di Vece. - In: ACS APPLIED NANO MATERIALS. - ISSN 2574-0970. - 3:3(2020 Mar), pp. 2813-2821.

Nanoscale-Induced Formation of Silicide around Gold Nanoparticles Encapsulated in a-Si / C. Lenardi, J. Mayer, G. Faraone, J. Cardoso, S. Marom, R. Modi, A. Podesta', S. Kadkhodazadeh, M. Di Vece. - In: LANGMUIR. - ISSN 0743-7463. - 36:4(2020 Feb), pp. 939-947.

Ionic liquids under nanoscale confinement / F. Borghi, A. Podesta'. - In: ADVANCES IN PHYSICS: X. - ISSN 2374-6149. - 5:1(2020 Jan), pp. 1736949.1-1736949.24.

Mechanotransduction in neuronal cell development and functioning / M. Chighizola, T. Dini, C. Lenardi, P. Milani, A. Podestà, C. Schulte. - In: BIOPHYSICAL REVIEWS. - ISSN 1867-2450. - 11:5(2019 Oct 15), pp. 701-720.

Non-ohmic behavior and resistive switching of Au cluster-assembled films beyond the percolation threshold / M. Mirigliano, F. Borghi, A. Podesta, A. Antidormi, L. Colombo, P. Milani. - In: NANOSCALE ADVANCES. - ISSN 2516-0230. - 1:8(2019 Aug 01), pp. 3119-3130.