Podesta' Alessandro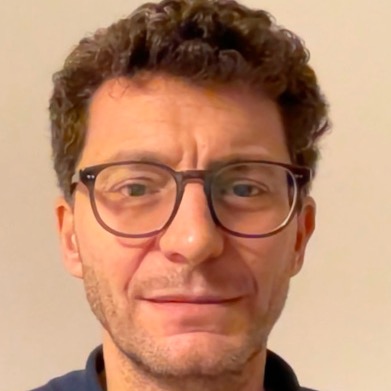 Associate Professor
SSD
FIS/03 - PHYSICS OF MATTER
Competition sector
02/B1 - EXPERIMENTAL PHYSICS OF MATTER
Research fields and competencies
Office
Teacher's office, at the Dept. of Physics, via Celoria 16, 20133 Milano
Teaching - Programme courses
A.Y. 2020/2021
A.Y. 2019/2020
A.Y. 2018/2019
Research
Publications
Nanoconfinement of Ionic Liquid into Porous Carbon Electrodes / F. Borghi, C. Piazzoni, M. Ghidelli, P. Milani, A. Podesta'. - In: JOURNAL OF PHYSICAL CHEMISTRY. C. - ISSN 1932-7447. - 125:2(2021 Jan 21), pp. 1292-1303. [10.1021/acs.jpcc.0c08145]

Large colloidal probes for atomic force microscopy : fabrication and calibration issues / M. Chighizola, L. Puricelli, L. Bellon, A. Podesta'. - In: JOURNAL OF MOLECULAR RECOGNITION. - ISSN 0952-3499. - 34:1(2021 Jan), pp. e2879.1-e2879.14.

Distinct extracellular–matrix remodeling events precede symptoms of inflammation / E. Shimshoni, I. Adir, R. Afik, I. Solomonov, A. Shenoy, M. Adler, L. Puricelli, F. Sabino, S. Savickas, O. Mouhadeb, N. Gluck, S. Fishman, L. Werner, T.-. Salame, D.S. Shouval, C. Varol, U. auf dem Keller, A. Podesta', T. Geiger, P. Milani, U. Alon, I. Sagi. - In: MATRIX BIOLOGY. - ISSN 0945-053X. - 96(2021), pp. 47-68.

Ion-gated transistors based on porous and compact TiO2films: Effect of Li ions in the gating medium / A. Subramanian, B. George, S.R. Bobbara, I. Valitova, I. Ruggeri, F. Borghi, A. Podesta, P. Milani, F. Soavi, C. Santato, F. Cicoira. - In: AIP ADVANCES. - ISSN 2158-3226. - 10:6(2020 Jun 01).

Quantum Confinement in the Spectral Response of n-Doped Germanium Quantum Dots Embedded in an Amorphous Si Layer for Quantum Dot-Based Solar Cells / J. Parravicini, F. Di Trapani, M.D. Nelson, Z.T. Rex, R.D. Beiter, T. Catelani, M. Acciarri, A. Podesta', C. Lenardi, S.O. Binetti, M. Di Vece. - In: ACS APPLIED NANO MATERIALS. - ISSN 2574-0970. - 3:3(2020 Mar), pp. 2813-2821.