Podesta' Alessandro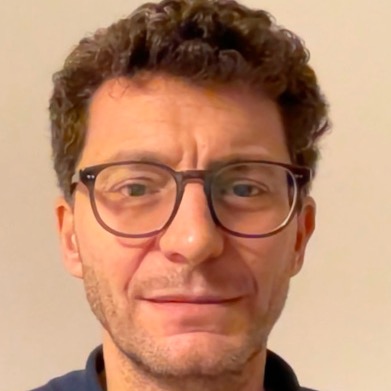 Associate Professor
SSD
FIS/03 - PHYSICS OF MATTER
Competition sector
02/B1 - EXPERIMENTAL PHYSICS OF MATTER
Research fields and competencies
Office
Teacher's office, at the Dept. of Physics, via Celoria 16, 20133 Milano
Teaching - Programme courses
A.Y. 2020/2021
A.Y. 2019/2020
A.y. 2018/2019
Research
Publications
Large colloidal probes for atomic force microscopy : fabrication and calibration issues / M. Chighizola, L. Puricelli, L. Bellon, A. Podesta'. - In: JOURNAL OF MOLECULAR RECOGNITION. - ISSN 0952-3499. - 34:1(2021 Jan), pp. e2879.1-e2879.14.

Ion-gated transistors based on porous and compact TiO2films: Effect of Li ions in the gating medium / A. Subramanian, B. George, S.R. Bobbara, I. Valitova, I. Ruggeri, F. Borghi, A. Podesta, P. Milani, F. Soavi, C. Santato, F. Cicoira. - In: AIP ADVANCES. - ISSN 2158-3226. - 10:6(2020 Jun 01).

Quantum Confinement in the Spectral Response of n-Doped Germanium Quantum Dots Embedded in an Amorphous Si Layer for Quantum Dot-Based Solar Cells / J. Parravicini, F. Di Trapani, M.D. Nelson, Z.T. Rex, R.D. Beiter, T. Catelani, M. Acciarri, A. Podesta', C. Lenardi, S.O. Binetti, M. Di Vece. - In: ACS APPLIED NANO MATERIALS. - ISSN 2574-0970. - 3:3(2020 Mar), pp. 2813-2821.

Nanoscale-Induced Formation of Silicide around Gold Nanoparticles Encapsulated in a-Si / C. Lenardi, J. Mayer, G. Faraone, J. Cardoso, S. Marom, R. Modi, A. Podesta', S. Kadkhodazadeh, M. Di Vece. - In: LANGMUIR. - ISSN 0743-7463. - 36:4(2020 Feb), pp. 939-947.

Adhesion force spectroscopy with nanostructured colloidal probes reveals nanotopography-dependent early mechanotransductive interactions at the cell membrane level / M. Chighizola, A. Previdi, T. Dini, C. Piazzoni, C. Lenardi, P. Milani, C. Schulte, A. Podestà. - In: NANOSCALE. - ISSN 2040-3372. - 12:27(2020), pp. 14708-14723.