Battistini Alessio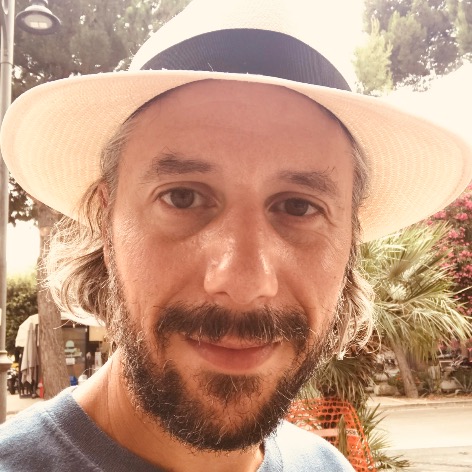 Fixed-term Research Fellow B
SSD
MED/43 - FORENSIC MEDICINE
Competition sector
06/M2 - FORENSIC AND OCCUPATIONAL MEDICINE
Research fields and competencies
Publications
Thallium toxicity due to audultered infusion with thallium sulfate in eight members belonging to the same family nucleus: Autopsy findings and ICP-MS analysis (inductively coupled plasma mass spectrometry) in a triple homicide / D. Di Candia, E. Muccino, A. Battistini, M. Boracchi, G. Gentile, R. Zoja. - In: LEGAL MEDICINE. - ISSN 1344-6223. - 42(2020 Feb).

Il dolore toracico in urgenza / A. BATTISTINI. ((Intervento presentato al convegno Serate Medico Legali Ambrosiane tenutosi a Milano nel 2020.

Technical note: Preparation improvement of charred cadaveric viscera using sandison's rehydrating solution for histological analysis / G. Gentile, A. Battistini, S. Andreola, M. Boracchi, M. Marchesi, TAMBUZZI STEFANO, R. Zoia. - In: FORENSIC SCIENCE INTERNATIONAL. - ISSN 0379-0738. - 306(2020 Jan).

Mariticide in Milan between 1990 and 2017 : a criminological and medico-legal analysis / I. Merzagora, A. Battistini, P. Caruso, N. Mottale, L. Pleuteri, G. Travaini. - In: THE MEDICO-LEGAL JOURNAL. - ISSN 0025-8172. - 87:4(2019 Dec), pp. 181-185.

Decremento della temperatura nasofaringea come metodo per la stima del PMI: uno studio pilota multicentrico / S. Tambuzzi, R. Cotroneo, A. Battistini, M. Casali, B. Solarino, P. Beltempo, C. Spada, C. Cattaneo, R. Zoia. ((Intervento presentato al 10. convegno Convegno Nazionale del Gruppo Italiano di Patologia Forense (G.I.P.F.) tenutosi a Santa Margherita Ligure nel 2019.