Zaccone Alessio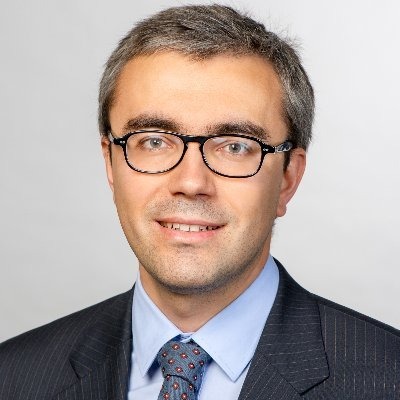 Associate Professor
SSD
FIS/03 - PHYSICS OF MATTER
Competition sector
02/B2 - THEORETICAL PHYSICS OF MATTER
Research fields and competencies
Teaching - Programme courses
Research
Publications
Predictive model of polymer reaction kinetics and coagulation behavior in seeded emulsion co- and ter-polymerizations / L. Banetta, G. Storti, G. Hoggard, G. Simpson, A. Zaccone. - 11:41(2020 Oct 27), pp. 6599-6615.

Explaining the low-frequency shear elasticity of confined liquids / A. Zaccone, K. Trachenko. - In: PROCEEDINGS OF THE NATIONAL ACADEMY OF SCIENCES OF THE UNITED STATES OF AMERICA. - ISSN 0027-8424. - 117:33(2020 Aug 18), pp. 202010787.19653-202010787.19655.

Analytical prediction of logarithmic Rayleigh scattering in amorphous solids from tensorial heterogeneous elasticity with power-law disorder / B. Cui, A. Zaccone. - In: SOFT MATTER. - ISSN 1744-683X. - (2020 Aug 03). [Epub ahead of print]

Nonequilibrium master kinetic equation modeling of colloidal gelation / J. Rouwhorst, P. Schall, C. Ness, T. Blijdenstein, A. Zaccone. - In: PHYSICAL REVIEW. E. - ISSN 2470-0045. - 102:2(2020 Aug 03).

Atomic-scale expressions for viscosity and fragile-strong behavior in metal alloys based on the Zwanzig-Mountain formula / G. Chevalllard, K. Samwer, A. Zaccone. - In: PHYSICAL REVIEW RESEARCH. - ISSN 2643-1564. - 2:3(2020 Jul 24), pp. 033134.1-033134.6.