Gori Andrea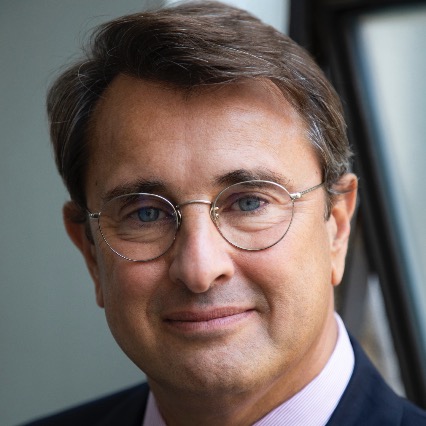 Full professor
SSD
MED/17 - INFECTIOUS DISEASES
Competition sector
06/D4 - SKIN, INFECTIOUS AND GASTROINTESTINAL DISEASES
Research fields and competencies
Teaching - Programme courses
A.Y. 2021/2022
A.Y. 2020/2021
A.Y. 2019/2020
A.Y. 2018/2019
Research
Publications
SARS-CoV-2 anti-spike antibody titres after vaccination with BNT162b2 in naïve and previously infected individuals / A. Lombardi, D. Consonni, M. Oggioni, P. Bono, S.U. Renteria, A. Piatti, A.C. Pesatori, S. Castaldi, A. Muscatello, L. Riboldi, F. Ceriotti, A. Bandera, A. Gori. - In: JOURNAL OF INFECTION AND PUBLIC HEALTH. - ISSN 1876-0341. - 14:8(2021 Aug), pp. 1120-1122. [10.1016/j.jiph.2021.07.005]

Inflammatory biomarkers in pregnant women with COVID-19: a retrospective cohort study / A. Lombardi, S. Duiella, L.L. Piani, A. Comelli, F. Ceriotti, M. Oggioni, A. Muscatello, A. Bandera, A. Gori, E. Ferrazzi. - In: SCIENTIFIC REPORTS. - ISSN 2045-2322. - 11:1(2021 Jun 25), pp. 13350.1-13350.7. [10.1038/s41598-021-92885-7]

Lung Transplantation for Acute Respiratory Distress Syndrome Related to COVID-19: The Lesson Learned from the First Two Cases / A. Palleschi, L. Rosso, D. Tosi, I. Righi, P. Mendogni, V. Musso, L. Morlacchi, V. Vaira, A. Muscatello, A. Bandera, E. Privitera, A. Scandroglio, T. De Feo, M. Cardillo, G. Grasselli, A. Pesenti, S. Ferrero, A. Gori, F. Blasi, A. Zangrillo, M. Nosotti. - In: THE JOURNAL OF HEART AND LUNG TRANSPLANTATION. - ISSN 1053-2498. - 40:4 S(2021 Apr), pp. 330.S143-330.S144. ((Intervento presentato al convegno The ISHLT 2021 Annual Meeting & Scientific Sessions tenutosi a online nel 2021 [10.1016/j.healun.2021.01.441].

Increasing dosages of low-molecular-weight heparin in hospitalized patients with Covid-19 / I. Martinelli, A. Ciavarella, M. Abbattista, S. Aliberti, V. De Zan, C. Folli, M. Panigada, A. Gori, A. Artoni, A.M. Ierardi, G. Carrafiello, V. Monzani, G. Grasselli, F. Blasi, F. Peyvandi. - In: INTERNAL AND EMERGENCY MEDICINE. - ISSN 1828-0447. - (2021). [Epub ahead of print]

SARS-CoV-2 RNA in plasma samples of COVID-19 affected individuals: a cross-sectional proof-of-concept study / L. Colagrossi, M. Antonello, S. Renica, M. Merli, E. Matarazzo, G. Travi, M. Vecchi, J. Colombo, A. Muscatello, G. Grasselli, S.N. Molteni, V. Scaravilli, E. Cattaneo, D. Fanti, C. Vismara, A. Bandera, A. Gori, M. Puoti, V. Cento, C. Alteri, C.F. Perno. - In: BMC INFECTIOUS DISEASES. - ISSN 1471-2334. - 21:1(2021).