Gori Andrea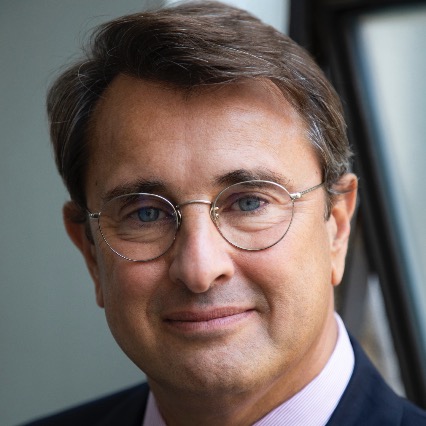 Full professor
SSD
MED/17 - INFECTIOUS DISEASES
Competition sector
06/D4 - SKIN, INFECTIOUS AND GASTROINTESTINAL DISEASES
Research fields and competencies
Publications
COVID-19 multidisciplinary high dependency unit: the Milan model / S. Aliberti, F. Amati, M. Pappalettera, M. Di Pasquale, A. D'Adda, M. Mantero, A. Gramegna, E. Simonetta, A.M. Oneta, E. Privitera, A. Gori, G. Bozzi, F. Peyvandi, F. Minoia, G. Filocamo, C. Abbruzzese, M. Vicenzi, P. Tagliabue, S. Alongi, F. Blasi. - In: RESPIRATORY RESEARCH. - ISSN 1465-993X. - 21:1(2020 Oct 09).

Reopening Endoscopy after the COVID-19 Outbreak: Indications from a High Incidence Scenario / L. Elli, G.E. Tontini, L. Scaramella, P. Cantù, M. Topa, B. Dell'Osso, A. Muscatello, A. Gori, H. Neumann, M. Vecchi, R. Penagini. - In: JOURNAL OF GASTROINTESTINAL AND LIVER DISEASES. - ISSN 1842-1121. - 29:3(2020 Sep 09), pp. 295-299.

SARS-CoV-2-related atypical thyroiditis / I. Muller, D. Cannavaro, D. Dazzi, D. Covelli, G. Mantovani, A. Muscatello, E. Ferrante, E. Orsi, V. Resi, V. Longari, M. Cuzzocrea, A. Bandera, E. Lazzaroni, A. Dolci, F. Ceriotti, T.E. Re, A. Gori, M. Arosio, M. Salvi. - In: THE LANCET DIABETES & ENDOCRINOLOGY. - ISSN 2213-8587. - 8:9(2020 Sep), pp. 739-741.

Evaluation of the effect of protective genetic variants on cART success in HIV-1-infected patients / E.M. Lori, A. Cozzi-Lepri, A. Tavelli, V. Mercurio, S.V. Ibba, S. Lo Caputo, F. Castelli, A. Castagna, A. Gori, G. Marchetti, C. Venditti, M. Clerici, A. D'Arminio Monforte, M. Biasin. - In: JOURNAL OF BIOLOGICAL REGULATORS & HOMEOSTATIC AGENTS. - ISSN 0393-974X. - 34:4(2020 Aug 04). [Epub ahead of print]

Red cell-bound antibodies and transfusion requirements in hospitalized patients with COVID-19 / A. Berzuini, C. Bianco, C. Paccapelo, F. Bertolini, G. Gregato, A. Cattaneo, E. Erba, A. Bandera, A. Gori, G. Lamorte, M. Manunta, L. Porretti, N. Revelli, F. Truglio, G. Grasselli, A. Zanella, S. Villa, L. Valenti, D. Prati. - In: BLOOD. - ISSN 1528-0020. - 136:6(2020 Aug), pp. 766-768.