Gori Andrea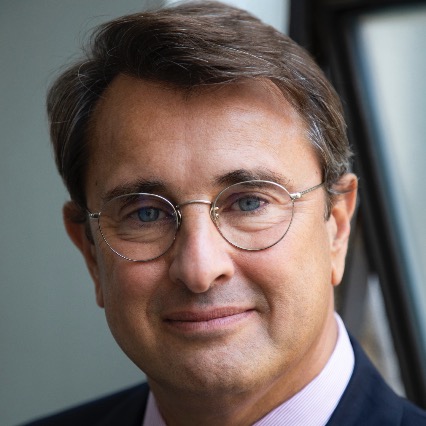 Full professor
SSD
MED/17 - INFECTIOUS DISEASES
Competition sector
06/D4 - SKIN, INFECTIOUS AND GASTROINTESTINAL DISEASES
Research fields and competencies
Teaching - Programme courses
A.Y. 2020/2021
A.Y. 2019/2020
A.Y. 2018/2019
Research
Publications
Chest X-ray findings in a large cohort of 1117 patients with SARS-CoV-2 infection: a multicenter study during COVID-19 outbreak in Italy / V. Vespro, M.C. Andrisani, S. Fusco, L. Di Meglio, G. Plensich, A. Scarabelli, E. Stellato, A.M. Ierardi, L. Scudeller, A. Coppola, A. Gori, A. Pesenti, G. Grasselli, S. Aliberti, F. Blasi, C. Villa, S. Ippolito, B. Pirrò, G. Damiani, M. Galli, G. Rizzardini, E. Catena, M.A. Orlandi, S. Magnani, G. Cipolla, A.A. Ianniello, M. Petrillo, G. Xhepa, A. Scamporrino, A. Cazzulani, G. Carrafiello. - In: INTERNAL AND EMERGENCY MEDICINE. - ISSN 1828-0447. - (2020 Nov 20). [Epub ahead of print]

COVID-19 multidisciplinary high dependency unit: the Milan model / S. Aliberti, F. Amati, M. Pappalettera, M. Di Pasquale, A. D'Adda, M. Mantero, A. Gramegna, E. Simonetta, A.M. Oneta, E. Privitera, A. Gori, G. Bozzi, F. Peyvandi, F. Minoia, G. Filocamo, C. Abbruzzese, M. Vicenzi, P. Tagliabue, S. Alongi, F. Blasi. - In: RESPIRATORY RESEARCH. - ISSN 1465-993X. - 21:1(2020 Oct 09).

Reopening Endoscopy after the COVID-19 Outbreak: Indications from a High Incidence Scenario / L. Elli, G.E. Tontini, L. Scaramella, P. Cantù, M. Topa, B. Dell'Osso, A. Muscatello, A. Gori, H. Neumann, M. Vecchi, R. Penagini. - In: JOURNAL OF GASTROINTESTINAL AND LIVER DISEASES. - ISSN 1842-1121. - 29:3(2020 Sep 09), pp. 295-299.

SARS-CoV-2-related atypical thyroiditis / I. Muller, D. Cannavaro, D. Dazzi, D. Covelli, G. Mantovani, A. Muscatello, E. Ferrante, E. Orsi, V. Resi, V. Longari, M. Cuzzocrea, A. Bandera, E. Lazzaroni, A. Dolci, F. Ceriotti, T.E. Re, A. Gori, M. Arosio, M. Salvi. - In: THE LANCET DIABETES & ENDOCRINOLOGY. - ISSN 2213-8587. - 8:9(2020 Sep), pp. 739-741.

Fatal respiratory infection due to ST308 VIM-1-producing Pseudomonas aeruginosa in a lung transplant recipient : case report and review of the literature / M. Carugati, A. Piazza, A.M. Peri, L. Cariani, M. Brilli, D. Girelli, D. Di Carlo, A. Gramegna, M. Pappalettera, F. Comandatore, G. Grasselli, A.P. Cantù, M. Arghittu, A. Gori, C. Bandi, F. Blasi, A. Bandera. - In: BMC INFECTIOUS DISEASES. - ISSN 1471-2334. - 20:1(2020 Aug 26), pp. 635.1-635.7.