Gori Andrea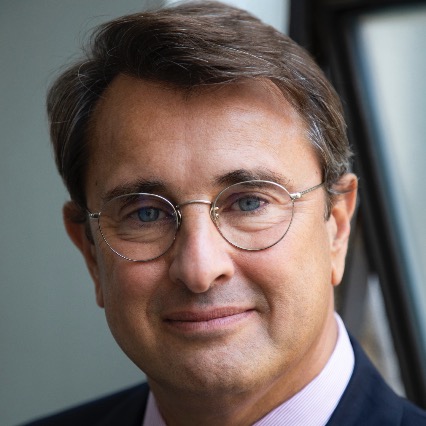 Full professor
SSD
MED/17 - INFECTIOUS DISEASES
Competition sector
06/D4 - SKIN, INFECTIOUS AND GASTROINTESTINAL DISEASES
Research fields and competencies
Publications
COVID-19 network : the response of an Italian reference Institute to research challenges about a new pandemia / A. Bandera, S. Aliberti, R. Gualtierotti, M. Baldini, F. Blasi, M. Cesari, G. Costantino, A.L. Fracanzani, A. Gori, N. Montano, V. Monzani, A. Nobili, F. Peyvandi, A. Pesenti, D. Prati, L. Valenti, G. Fusetti, L. Scudeller, S. Bosari. - In: CLINICAL MICROBIOLOGY AND INFECTION. - ISSN 1198-743X. - (2020 Jun 30). [Epub ahead of print]

Endoscopy during the Covid-19 outbreak : experience and recommendations from a single center in a high-incidence scenario / L. Elli, A. Rimondi, L. Scaramella, M. Topa, M. Vecchi, D. Mangioni, A. Gori, R. Penagini. - In: DIGESTIVE AND LIVER DISEASE. - ISSN 1590-8658. - 52:6(2020 Jun), pp. 606-612.

Autochthonous ST405 NDM-5 producing Escherichia coli causing fatal sepsis in Northern Italy / A.M. Peri, A. Piazza, V. De Zan, M. Carugati, A. Muscatello, F. Comandatore, E. De Lorenzis, M. Pluderi, M. Arghittu, L. Cariani, A.P. Cantu, C. Bandi, M. Cugno, A. Gori, A. Bandera. - In: INTERNATIONAL JOURNAL OF ANTIMICROBIAL AGENTS. - ISSN 0924-8579. - 55:5(2020 May), pp. 105953.1-105953.3.

Towards rapid sepsis diagnosis and patients stratification : What's new from microbiology and omics science / D. Mangioni, A.M. Peri, G.M. Rossolini, B. Viaggi, C.F. Perno, A. Gori, A. Bandera. - In: THE JOURNAL OF INFECTIOUS DISEASES. - ISSN 0022-1899. - 221:7(2020 Apr 01), pp. 1039-1047.

Aumento del peso nelle persone che vivono con infezione da HIV: ritorno al benessere o effetto indesiderato della terapia antiretrovirale? = Weight gain in people living with HIV infection : return to health or adverse event of antiretroviral therapy? / L. Taramasso, G. Bozzi, A. Muscatello, A. Bandera, A. Gori. - In: JOURNAL OF HIV AND AGEING. - ISSN 2499-3638. - 5:1(2020 Mar), pp. 3-10.