Rizzo Angela Maria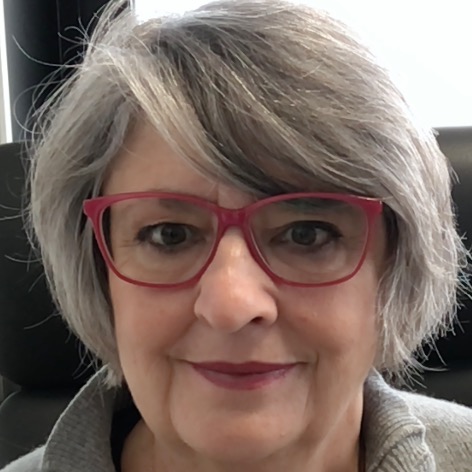 Associate Professor
SSD
BIO/10 - BIOCHEMISTRY
Competition sector
05/E1 - GENERAL BIOCHEMISTRY
Research fields and competencies
Publications
Characterization of Antioxidant Potential of Seaweed Extracts for Enrichment of Convenience Food / P.A. Corsetto, G. Montorfano, S. Zava, I. Colombo, B. Ingadottir, R. Jonsdottir, K. Sveinsdottir, A.M. Rizzo. - In: ANTIOXIDANTS. - ISSN 2076-3921. - 9:3(2020 Mar 19).

Effect of Unloading Condition on the Healing Process and Effectiveness of Platelet Rich Plasma as a Countermeasure : Study on In Vivo and In Vitro Wound Healing Models / F. Cialdai, A. Colciago, D. Pantalone, A.M. Rizzo, S. Zava, L. Morbidelli, F.M. Celotti, D. Bani, M. Monici. - In: INTERNATIONAL JOURNAL OF MOLECULAR SCIENCES. - ISSN 1661-6596. - 21:2(2020 Jan 09), pp. 407.1-407.26.

Effects of Germline VHL Deficiency on Growth, Metabolism, and Mitochondria / S. Perrotta, D. Roberti, D. Bencivenga, P. Corsetto, K.A. O'Brien, M. Caiazza, E. Stampone, L. Allison, R.A. Fleck, S. Scianguetta, I. Tartaglione, P.A. Robbins, M. Casale, J.A. West, C. Franzini-Armstrong, J.L. Griffin, A.M. Rizzo, A.A. Sinisi, A.J. Murray, A. Borriello, F. Formenti, F. Della Ragione. - In: NEW ENGLAND JOURNAL OF MEDICINE. - ISSN 0028-4793. - 382:9(2020), pp. 835-844.

The NATO project : nanoparticle-based countermeasures for microgravity-induced osteoporosis / F. Cristofaro, G. Pani, B. Pascucci, A. Mariani, M. Balsamo, A. Donati, G. Mascetti, G. Rea, A.M. Rizzo, L. Visai. - In: SCIENTIFIC REPORTS. - ISSN 2045-2322. - 9:1(2019 Nov 20), pp. 17141.1-17141.15.

Fatty Acid Profile and Antioxidant Status Fingerprint in Sarcopenic Elderly Patients : Role of Diet and Exercise / P.A. Corsetto, G. Montorfano, C. Klersy, L. Massimino, V. Infantino, G. Iannello, M. Anna Faliva, H. Lukaski, S. Perna, T.A. Alalwan, A.M. Rizzo, M. Rondanelli. - In: NUTRIENTS. - ISSN 2072-6643. - 11:11(2019 Oct 24), pp. 2569.1-2569.18.