Lange Consiglio Anna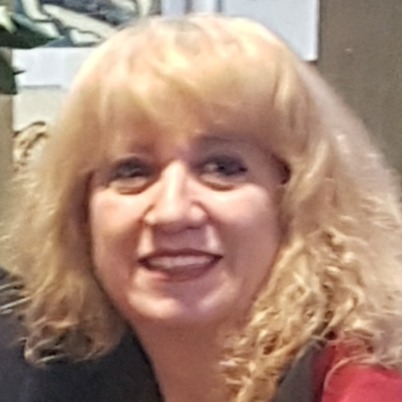 Associate Professor
SSD
VET/10 - VETERINARY CLINICAL OBSTETRICS AND GYNECOLOGY
Competition sector
07/H5 - VETERINARY CLINICAL SURGERY AND VETERINARY OBSTETRICS
Research fields and competencies
Publications
Priming with inflammatory cytokines is not a prerequisite to increase immune-suppressive effects and responsiveness of equine amniotic mesenchymal stromal cells / A. Lange Consiglio, P. Romele, M. Magatti, A. Silini, A. Idda, N.A. Martino, F. Cremonesi, O. Parolini.. - In: STEM CELL RESEARCH & THERAPY. - ISSN 1757-6512. - 11:1(2020 Mar 04).

Improvement of Embryo Recovery in Holstein Cows Treated by Intra-Ovarian Platelet Rich Plasma before Superovulation / F. Cremonesi, S. Bonfanti, A. Idda, A. LANGE CONSIGLIO. - In: VETERINARY SCIENCES. - ISSN 2306-7381. - 7:1(2020 Mar 01).

Amniotic microvesicles impact hatching and pregnancy percentages of in vitro bovine embryos and blastocyst microRNA expression versus in vivo controls / A. Lange-Consiglio, B. Lazzari, F. Pizzi, A. Idda, F. Cremonesi, E. Capra. - In: SCIENTIFIC REPORTS. - ISSN 2045-2322. - 10:1(2020 Jan), pp. 501.1-501.10.

Antimicrobial Effects of Conditioned Medium From Amniotic Progenitor Cells in vitro and in vivo : toward Tissue Regenerative Therapies for Bovine Mastitis / A. Lange-Consiglio, C. Gusmara, E. Manfredi, A. Idda, A. Soggiu, V. Greco, L. Bonizzi, F. Cremonesi, A. Zecconi. - In: FRONTIERS IN VETERINARY SCIENCE. - ISSN 2297-1769. - 6(2019 Dec), pp. 443.1-443.13.

Glycan Profiling Analysis of Equine Amniotic Progenitor Mesenchymal Cells and Their Derived Extracellular Microvesicles / S. Desantis, G. Accogli, M. Albrizio, R. Rossi, F. Cremonesi, A. Lange Consiglio. - In: STEM CELLS AND DEVELOPMENT. - ISSN 1547-3287. - 28:12(2019 Jun 15), pp. 812-821.