Ferrante Antonio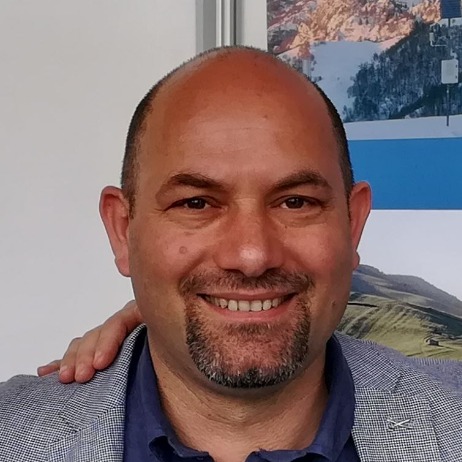 Associate Professor
SSD
AGR/04 - VEGETABLE AND ORNAMENTAL CROPS
Competition sector
07/B1 - AGRONOMY AND FIELD, VEGETABLE, ORNAMENTAL CROPPING
Research fields and competencies
Publications
Ancora molti aspetti sono da approfondire: I biostimolanti devono essere applicati nel momento opportuno, e col giusto anticipo, per far sì che possano esercitare un'azione efficace / A. Ferrante. - In: TERRA È VITA. - ISSN 2421-356X. - 2020:30(2020 Oct 02), pp. 29-30.

Towards nutrition-sensitive agriculture : an evaluation of biocontrol effects, nutritional value, and ecological impact of bacterial inoculants / A. Passera, V. Vacchini, G. Cocetta, G. Shahzad, A.A. Arpanahi, P. Casati, A. Ferrante, L. Piazza. - In: SCIENCE OF THE TOTAL ENVIRONMENT. - ISSN 0048-9697. - 724(2020 Jul 01), pp. 138127.1-138127.11.

Water use efficiency in greenhouse systems and its application in horticulture / S. Nicola, G. Pignata, A. Ferrante, R. Bulgari, G. Cocetta, A. Ertani. - In: AGROLIFE SCIENTIFIC JOURNAL. - ISSN 2285-5718. - 9:1(2020 Jun), pp. 248-262.

Borage extracts affect wild rocket quality and influence nitrate and carbon metabolism / R. Bulgari, G. Cocetta, A. Trivellini, A. Ferrante. - In: PHYSIOLOGY AND MOLECULAR BIOLOGY OF PLANTS. - ISSN 0971-5894. - 26:4(2020 Apr 01), pp. 649-660.

Comparison of greenhouse energy requirements for rose cultivation in Europe and North Africa / G. Cola, L. Mariani, S. Toscano, D. Romano, A. Ferrante. - In: AGRONOMY. - ISSN 2073-4395. - 10:3(2020 Mar), pp. 422.1-422.12.