Viviani Barbara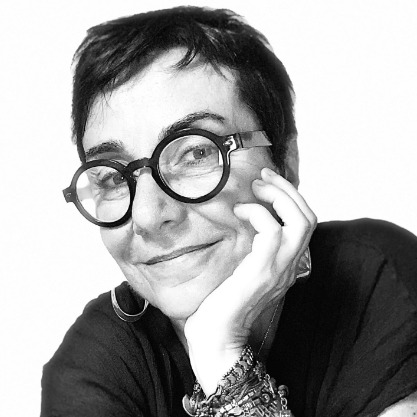 Associate Professor
SSD
BIO/14 - PHARMACOLOGY
Competition sector
05/G1 - PHARMACOLOGY, CLINICAL PHARMACOLOGY AND PHARMACOGNOSY
Research fields and competencies
Teaching - Programme courses
Research
Publications
Neural In Vitro Models for Studying Substances Acting on the Central Nervous System / E. Fritsche, J. Tigges, J. Hartmann, J. Kapr, M.M. Serafini, B. Viviani (HANDBOOK OF EXPERIMENTAL PHARMACOLOGY). - In: Handbook of Experimental Pharmacology[s.l] : Springer, 2020. [10.1007/164_2020_367]

Sex-dependent effects of developmental lead exposure in Wistar rats: Evidence from behavioral and molecular correlates / A.M. Tartaglione, M.M. Serafini, A. Raggi, F. Iacoponi, E. Zianni, A. Scalfari, L. Minghetti, L. Ricceri, F. Cubadda, G. Calamandrei, B. Viviani. - In: INTERNATIONAL JOURNAL OF MOLECULAR SCIENCES. - ISSN 1661-6596. - 21:8(2020 Apr), pp. 2664.1-2664.23.

Sex differences in steroid levels and steroidogenesis in the nervous system : Physiopathological role / S. Giatti, S. Diviccaro, M.M. Serafini, D. Caruso, L.M. Garcia-Segura, B. Viviani, C. Melcangi. - In: FRONTIERS IN NEUROENDOCRINOLOGY. - ISSN 0091-3022. - 56(2020 Jan), pp. 100804.1-100804.25.

Neuron-glia interactions studied with in vitro co-cultures / S. Mancino, M.M. Serafini, B. Viviani (NEUROMETHODS). - In: Cell Culture Techniques / [a cura di] Michael AschnerLucio Costa. - New York : Humana Press Inc., 2019 Apr 26. - ISBN 978-1-4939-9227-0. - pp. 69-85

Evaluation of the health risks related to the presence of cyanogenic glycosides in foods other than raw apricot kernels / D. Schrenk, M. Bignami, L. Bodin, J.K. Chipman, J. del Mazo, B. Grasl-Kraupp, C. Hogstrand, L.R. Hoogenboom, J.-. Leblanc, C.S. Nebbia, E. Nielsen, E. Ntzani, A. Petersen, S. Sand, C. Vleminckx, H. Wallace, D. Benford, L. Brimer, F.R. Mancini, M. Metzler, B. Viviani, A. Altieri, D. Arcella, H. Steinkellner, T. Schwerdtle. - In: EFSA JOURNAL. - ISSN 1831-4732. - 17:4(2019 Apr), pp. e05662.1-e05662.78.