Barbieri Carlo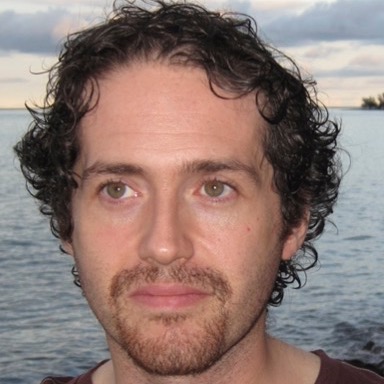 Associate Professor
SSD
FIS/04 - NUCLEAR AND SUBNUCLEAR PHYSICS
Competition sector
02/A2 - THEORETICAL PHYSICS OF FUNDAMENTAL INTERACTIONS
Research fields and competencies
Pls email me for an appointment
Office
My office is on floor 1 of LITA building, Phys. Dept., Via Celoria 16
Teaching - Programme courses
Research
Publications
Quenching of single-particle strength from direct reactions with stable and rare-isotope beams / T. Aumann, C. Barbieri, D. Bazin, C.A. Bertulani, A. Bonaccorso, W.H. Dickhoff, A. Gade, M. Gomez-Ramos, B.P. Kay, A.M. Moro, T. Nakamura, A. Obertelli, K. Ogata, S. Paschalis, T. Uesaka. - In: PROGRESS IN PARTICLE AND NUCLEAR PHYSICS. - ISSN 0146-6410. - 118(2021 May), pp. 103847.1-103847.88.

Moving away from singly-magic nuclei with Gorkov Green's function theory / V. Soma, C. Barbieri, T. Duguet, P. Navratil. - In: THE EUROPEAN PHYSICAL JOURNAL. A, HADRONS AND NUCLEI. - ISSN 1434-6001. - 57:4(2021 Apr 19), pp. 135.1-135.17.

Editorial: The Future of Nuclear Structure: Challenges and Opportunities in the Microscopic Description of Nuclei / L. Coraggio, S. Pastore, C. Barbieri. - In: FRONTIERS IN PHYSICS. - ISSN 2296-424X. - 8(2021), pp. 626976.-626976.1.

Ab Initio Computation of Charge Densities for Sn and Xe Isotopes / P. Arthuis, C. Barbieri, M. Vorabbi, P. Finelli. - In: PHYSICAL REVIEW LETTERS. - ISSN 0031-9007. - 125:18(2020 Oct 28).

Model nuclear energy density functionals derived from ab initio calculations / G. Salvioni, J. Dobaczewski, C. Barbieri, G. Carlsson, A. Idini, A. Pastore. - In: JOURNAL OF PHYSICS. G, NUCLEAR AND PARTICLE PHYSICS. - ISSN 0954-3899. - 47:8(2020 Jul 06).