Matera Carlo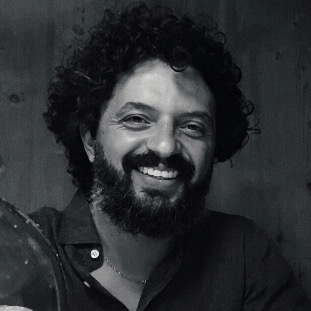 Fixed-term Research Fellow B
SSD
CHIM/08 - PHARMACEUTICAL CHEMISTRY
Competition sector
03/D1 - MEDICINAL, TOXICOLOGICAL AND NUTRITIONAL CHEMISTRY AND APPLIED TECHNOLOGIES
Research fields and competencies
Teaching - Programme courses
Research
Publications
The Combined Treatment with Chemotherapeutic Agents and the Dualsteric Muscarinic Agonist Iper-8-Naphthalimide Affects Drug Resistance in Glioblastoma Stem Cells / C. Guerriero, C. Matera, D. Del Bufalo, M. De Amici, L. Conti, C.M.L. Dallanoce, A. Maria Tata. - In: CELLS. - ISSN 2073-4409. - 10:8(2021 Aug), pp. 1877.1-1877.16. [10.3390/cells10081877]

Combined treatments with the dualsteric agonist N-8-Iper plus chemotherapy drugs affect drug resistance in glioblastoma cancer stem cells / C. Guerriero, C. Matera, D. Del Bufalo, M. De Amici, L. Conti, C. Dallanoce, A.M. Tata. - In: GLIA. - ISSN 1098-1136. - 69:S1(2021 Jul), pp. E547-E548. ((Intervento presentato al 15. convegno European Meeting on Glial Cells in Health and Disease tenutosi a online nel 2021.

Rational Design of Photochromic Analogues of Tricyclic Drugs / F. Riefolo, R. Sortino, C. Matera, E. Claro, B. Preda, S. Vitiello, S. Traserra, M. Jiménez, P. Gorostiza. - In: JOURNAL OF MEDICINAL CHEMISTRY. - ISSN 0022-2623. - 64:13(2021 Jun 23), pp. 9259-9270. [10.1021/acs.jmedchem.1c00504]

Fast photoswitchable molecular prosthetics control neuronal activity in the cochlea / A. Garrido-Charles, A. Huet, C. Matera, A. Thirumalai, A. Llebaria, T. Moser, P. Gorostiza. - (2021 May). [10.1101/2021.05.25.445123]

Adrenergic modulation with photochromic ligands / D. Prischich, A.M.J. Gomila, S. Milla-Navarro, G. Sangüesa, R. Diez-Alarcia, B. Preda, C. Matera, M. Batlle, L. Ramírez, E. Giralt, J. Hernando, E. Guasch, J.J. Meana, P. de la Villa, P. Gorostiza. - In: ANGEWANDTE CHEMIE. INTERNATIONAL EDITION. - ISSN 1433-7851. - 60:7(2021), pp. 3625-3631.