Cavaterra Cecilia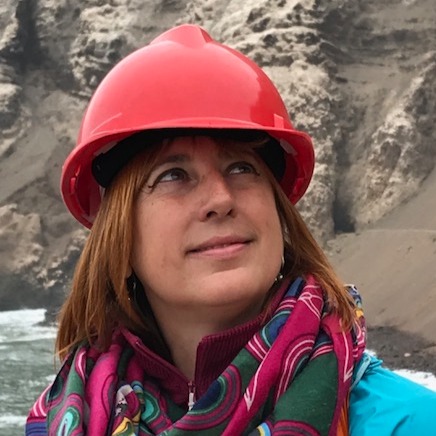 Associate Professor
SSD
MAT/05 - MATHEMATICAL ANALYSIS
Competition sector
01/A3 - MATHEMATICAL ANALYSIS, PROBABILITY AND STATISTICS
Research fields and competencies
Teaching - Programme courses
Research
Publications
Long-Time Dynamics and Optimal Control of a Diffuse Interface Model for Tumor Growth / C. Cavaterra, E. Rocca, H. Wu. - In: APPLIED MATHEMATICS AND OPTIMIZATION. - ISSN 0095-4616. - (2019). [Epub ahead of print] [10.1007/s00245-019-09562-5]

Pointwise gradient bounds for entire solutions of elliptic equations with non-standard growth conditions and general nonlinearities / C. Cavaterra, S. Dipierro, A. Farina, Z. Gao, E. Valdinoci. - In: JOURNAL OF DIFFERENTIAL EQUATIONS. - ISSN 0022-0396. - 270(2021), pp. 435-475.

On the determination of ischemic regions in the monodomain model of cardiac electrophysiology from boundary measurements / E. Beretta, C. Cavaterra, L. Ratti. - In: NONLINEARITY. - ISSN 0951-7715. - 33:11(2020), pp. 5659-5685.

A nonlinear model for marble sulphation including surface rugosity: Theoretical and numerical results / E. Bonetti, C. Cavaterra, F. Freddi, M. Grasselli, R. Natalini. - In: COMMUNICATIONS ON PURE AND APPLIED ANALYSIS. - ISSN 1534-0392. - 18:2(2019 Mar), pp. 977-998.

Sliding mode control of the Hodgkin-Huxley mathematical model / C. Cavaterra, G. Marinoschi, D. Enachescu. - In: EVOLUTION EQUATIONS AND CONTROL THEORY. - ISSN 2163-2480. - 8:4(2019), pp. 883-902.