Locatelli Chiara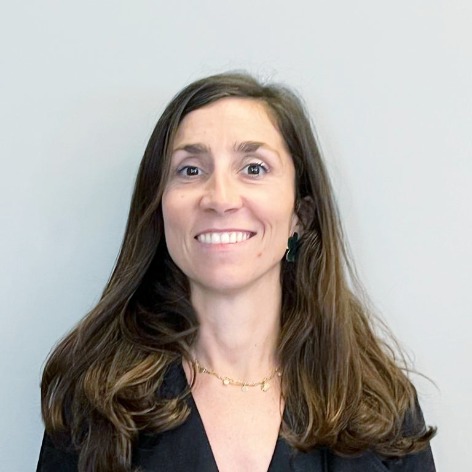 Fixed-term Research Fellow B
SSD
VET/08 - VETERINARY CLINICAL MEDICINE
Competition sector
07/H4 - VETERINARY CLINICAL MEDICINE AND VETERINARY PHARMACOLOGY
Research fields and competencies
Teaching - Programme courses
Research
Publications
Influence of morphometry on echocardiographic measurements in cavalier king charles spaniels : an inverse probability weighting analysis / M. Bagardi, S. Ghilardi, C. Locatelli, A. Bionda, M. Polli, C.M. Bussadori, F.M. Colombo, L. Pazzagli, P.G. Brambilla. - In: VETERINARY SCIENCES. - ISSN 2306-7381. - 2021:8(2021 Sep 23), pp. 205.1-205.14. [10.3390/vetsci8100205]

Circulating miRNAs as potential biomarkers of early myxomatous mitral valve disease in Cavalier King Charles Spaniels / M. Bagardi, S. Ghilardi, V. Zamarian, C. Locatelli, A. Galizzi, G. Soledad Cozzoli, C. Lecchi, P.G. Brambilla. ((Intervento presentato al convegno ECVIM tenutosi a Online nel 2021.

The predictive value of clinical, radiographic, echocardiographic variables and cardiac biomarkers for assessing risk of the onset of heart failure or cardiac death in dogs with preclinical myxomatous mitral valve disease enrolled in the DELAY study / M. Borgarelli, L. Ferasin, K. Lamb, D. Chiavegato, C. Bussadori, G. D'Agnolo, F. Migliorini, M. Poggi, R.A. Santilli, E. Guillot, C. Garelli-Paar, R. Toschi Corneliani, F. Farina, A. Zani, M. Dirven, P. Smets, C. Guglielmini, P. Oliveira, M. Di Marcello, F. Porciello, S. Crosara, P. Ciaramella, D. Piantedosi, S. Smith, S. Vannini, E. Dall'Aglio, P. Savarino, C. Quintavalla, M. Patteson, J. Silva, C. Locatelli, M. Baron Toaldo. - In: JOURNAL OF VETERINARY CARDIOLOGY. - ISSN 1760-2734. - 36(2021 Aug), pp. 77-88.

Multiple retrospective analysis of survival and evaluation of cardiac death predictors in a population of dogs affected by degenerative mitral valve disease in ACVIM class C treated with different therapeutic protocols / M. Bagardi, C. Locatelli, A.M. Zanaboni, A. Galizzi, D. Malchiodi, G. Brambilla Paola. - In: POLISH JOURNAL OF VETERINARY SCIENCES. - ISSN 1505-1773. - 24(2021 Mar), pp. 109-118. [10.24425/pjvs.2021.136799]

Factors affecting the urinary aldosterone-to-creatinine ratio in healthy dogs and dogs with naturally occurring myxomatous mitral valve disease / A. Galizzi, M. Bagardi, A. Stranieri, A.M. Zanaboni, D. Malchiodi, V. Borromeo, P.G. Brambilla, C. Locatelli. - In: BMC VETERINARY RESEARCH. - ISSN 1746-6148. - 17:1(2021 Jan 07), pp. 15.1-15.14.