Tonelli Chiara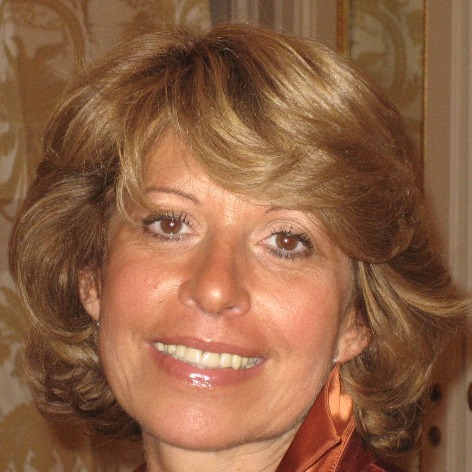 Full professor
Competition sector
05/I1 - GENETICS
Research fields and competencies
Teaching - Programme courses
Research
Publications
Comparative Analysis of Histone H3K4me3 Distribution in Mouse Liver in Different Diets Reveals the Epigenetic Efficacy of Cyanidin-3-O-glucoside Dietary Intake / G. Persico, F. Casciaro, A. Marinelli, C. Tonelli, K. Petroni, M. Giorgio. - In: INTERNATIONAL JOURNAL OF MOLECULAR SCIENCES. - ISSN 1422-0067. - 22:12(2021 Jun 17), pp. 6503.1-6503.10. [10.3390/ijms22126503]

Grapevine rootstocks differently affect physiological and molecular responses of the scion under water deficit condition / B. Prinsi, F. Simeoni, M. Galbiati, F. Meggio, C. Tonelli, A. Scienza, L. Espen. - In: AGRONOMY. - ISSN 2073-4395. - 11:2(2021 Feb 04), pp. 289.1-289.15.

Skin toxicity following radiotherapy in patients with breast carcinoma : is anthocyanin supplementation beneficial? / F. Bracone, A. De Curtis, A. Di Castelnuovo, R. Pilu, M. Boccardi, S. Cilla, G. Macchia, F. Deodato, S. Costanzo, L. Iacoviello, G. de Gaetano, A.G. Morganti, K. Petroni, C. Tonelli, M.B. Donati, C. Cerletti. - In: CLINICAL NUTRITION. - ISSN 0261-5614. - (2020 Oct 06). [Epub ahead of print]

The Therapeutic Potential of Anthocyanins : Current Approaches Based on Their Molecular Mechanism of Action / B. Salehi, J. Sharifi-Rad, F. Cappellini, Ž. Reiner, D. Zorzan, M. Imran, B. Sener, M. Kilic, M. El-Shazly, N.M. Fahmy, E. Al-Sayed, M. Martorell, C. Tonelli, K. Petroni, A.O. Docea, D. Calina, A. Maroyi. - In: FRONTIERS IN PHARMACOLOGY. - ISSN 1663-9812. - 11(2020 Aug), pp. 1300.1-1300.20.

Maize adaptation across temperate climates was obtained via expression of two florigen genes / S. Castelletti, A. Coupel-Ledru, I. Granato, C. Palaffre, L. Cabrera-Bosquet, C. Tonelli, S.D. Nicolas, F. Tardieu, C. Welcker, L. Conti. - In: PLOS GENETICS. - ISSN 1553-7404. - 16:7(2020 Jul 16), pp. e1008882.1-e1008882.25.