Del Bo' Cristian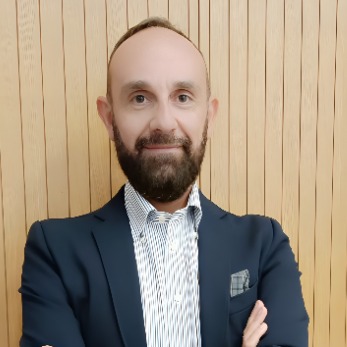 Fixed-term Research Fellow B
SSD
MED/49 - FOOD AND DIETETIC SCIENCES
Competition sector
06/D2 - ENDOCRINOLOGY, NEPHROLOGY, FOOD AND WELLNESS SCIENCE
Research fields and competencies
Publications
Role of caffeic and chlorogenic acid in the modulation of cellular fatty acid uptake / M. Marino, M. Tucci, V. Taverniti, P. Riso, M. Porrini, D. Klimis-Zacas, C. Del Bo'. - In: PROCEEDINGS OF THE NUTRITION SOCIETY. - ISSN 0029-6651. - 79:OCE2(2020 Jun 10). ((Intervento presentato al 13. convegno European Nutrition Conference, FENS 2019: 15–18 October 2019, Malnutrition in an Obese World: European Perspectives tenutosi a Dublin (Ireland) nel 2019.

The European legislation and the role of efsa in safety evaluation: Principles and perspectives [Legislazione europea e ruolo di EFSA nella valutazione della sicurezza d'uso dei novel foods: Principi e prospettive] / D. Martini, C. Del Bo', P. Riso. - In: BIOLAW JOURNAL. - ISSN 2284-4503. - 2020:2(2020 Jun).

Potassium bromate as positive assay control for the Fpg-modified comet assay / P. Møller, D. Muruzabal, T. Bakuradze, E. Richling, E.E. Bankoglu, H. Stopper, S.A.S. Langie, A. Azqueta, A. Jensen, F. Scavone, L. Giovannelli, M. Wojewódzka, M. Kruszewski, V. Valdiglesias, B. Laffon, C. Costa, S. Costa, J.P. Teixeira, M. Marino, C. Del Bo', P. Riso, S. Shaposhnikov, A. Collins. - In: MUTAGENESIS. - ISSN 0267-8357. - (2020 Apr 22). [Epub ahead of print]

Application of the comet assay in human biomonitoring: An hCOMET perspective / A. Azqueta, C. Ladeira, L. Giovannelli, E. Boutet-Robinet, S. Bonassi, M. Neri, G. Gajski, S. Duthie, C. DEL BO', P. Riso, G. Koppen, N. Basaran, A. Collins, P. Møller. - In: MUTATION RESEARCH. REVIEWS IN MUTATION RESEARCH. - ISSN 1383-5742. - 783(2020 Mar).

Modulation of Adhesion Process, E-Selectin and VEGF Production by Anthocyanins and Their Metabolites in an In-Vitro Model of Atherosclerosis / M. Marino, C. Del Bo', M. Tucci, D. Klimis-Zacas, P. Riso, M. Porrini. - In: NUTRIENTS. - ISSN 2072-6643. - 12:3(2020 Feb 28), pp. 655.1-655.16.