Della Pina Cristina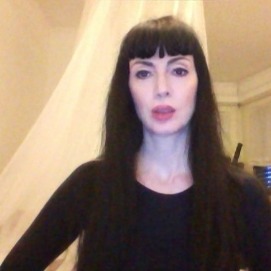 Associate Professor
SSD
CHIM/03 - GENERAL AND INORGANIC CHEMISTRY
Competition sector
03/B1 - PRINCIPLES OF CHEMISTRY AND INORGANIC SYSTEMS
Research fields and competencies
Publications
Extra-small gold nanospheres decorated with a thiol-functionalized biodegradable and biocompatible linear polyamidoamine as nanovectors of anticancer molecules / N. Bloise, A. Massironi, C. Della Pina, J. Alongi, S. Siciliani, A. Manfredi, M. Biggiogera, M. Rossi, P. Ferruti, E. Ranucci, L. Visai. - In: FRONTIERS IN BIOENGINEERING AND BIOTECHNOLOGY. - ISSN 2296-4185. - 8(2020 Mar 04), pp. 132.1-132.20.

Photocatalytic and oxidative synthetic pathways for highly efficient PANI-TIO2 nanocomposites as organic and inorganic pollutant sorbents / C. Cionti, C. Della Pina, D. Meroni, E. Falletta, S. Ardizzone. - In: NANOMATERIALS. - ISSN 2079-4991. - 10:3(2020), pp. 441.1-441.21.

Polyanilines as new sorbents for hydrocarbons removal from aqueous solutions / C. Della Pina, M.A. De Gregorio, P. Dellavedova, E. Falletta. - In: MATERIALS. - ISSN 1996-1944. - 13:9(2020), pp. 2161.1-2161.10.

UV-induced synthesis of polyaniline-TiO2 hybrids: a mechanistic study / C. CIONTI, E. FALLETTA, D. MERONI, C. DELLA PINA, S. ARDIZZONE. ((Intervento presentato al 7. convegno International Conference on Semiconductor Photochemistry (SP7) tenutosi a Milano nel 2019.

FineCat : a meeting fostering progress in frontier research and sustainable development from and within Sicily / R. Ciriminna, C. Della Pina, L. Palmisano, M. Pagliaro. - In: GENERAL CHEMISTRY. - ISSN 2414-3421. - 5(2019 Sep 04), pp. 190020.1-190020.10.