Lenardi Cristina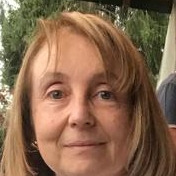 Full professor
SSD
FIS/07 - APPLIED PHYSICS
Competition sector
02/D1 - APPLIED PHYSICS, PHYSICS TEACHING AND HISTORY OF PHYSICS
Research fields and competencies
Teaching - Programme courses
A.Y. 2021/2022
A.Y. 2020/2021
A.Y. 2019/2020
A.Y. 2018/2019
Research
Publications
Repeated oral administration of low doses of silver in mice : tissue distribution and effects on central nervous system / C. Recordati, M. De Maglie, C. Cella, S. Argentiere, S. Paltrinieri, S. Bianchessi, M. Losa, F. Fiordaliso, A. Corbelli, G. Milite, F. Aureli, M. D'Amato, A. Raggi, F. Cubadda, S. Soldati, C. Lenardi, E. Scanziani. - In: PARTICLE AND FIBRE TOXICOLOGY. - ISSN 1743-8977. - 18:1(2021 Jun 16), pp. 23.1-23.18.

Promoting Pancreatic β-cell Differentiation and Function: The Influence of Nanotopography / A. Galli, A. Marku, E. Maffioli, N. Dule, P. Marciani, M. Castagna, P. Milani, C. Lenardi. ((Intervento presentato al convegno A Scientific Symposium: In celebration of the 100th anniversary of the University of Toronto's discovery of insulin (Insulin100) tenutosi a Virtuale nel 2021.

CO2Methanation on Cu-Cluster Decorated Zirconia Supports with Different Morphology: A Combined Experimental in Situ GIXANES/GISAXS, Ex Situ XPS and Theoretical DFT Study / A. Halder, C. Lenardi, J. Timoshenko, A. Mravak, B. Yang, L.K. Kolipaka, C. Piazzoni, S. Seifert, V. Bonacic-Koutecky, A.I. Frenkel, P. Milani, S. Vajda. - In: ACS CATALYSIS. - ISSN 2155-5435. - 11:10(2021), pp. 6210-6224. [10.1021/acscatal.0c05029]

Tailoring the Phase in Nanoscale MoTe2Grown by Barrier-Assisted Chemical Vapor Deposition / C. Martella, A. Quadrelli, P.P. Tummala, C. Lenardi, R. Mantovan, A. Lamperti, A. Molle. - In: CRYSTAL GROWTH & DESIGN. - ISSN 1528-7483. - 21:5(2021), pp. 2970-2976. [10.1021/acs.cgd.1c00130]

Ottimizzazione di idrogeli PVA-GTA per applicazioni dosimetriche / S. Gallo, P. Arosio, C. Biordi, E. Brambilla, C. Lenardi, F. Orsini, I. Veronese, S.A. Locarno - In: La radioprotezione: novità e sfide tra innovazione normativa e tecnologica / [a cura di] AIRP. - [s.l] : AIRP, 2021. - ISBN 9788888648507. - pp. 31-35 (( convegno Convegno Nazionale Airp di Radioprotezione tenutosi a Roma nel 2021.