Lenardi Cristina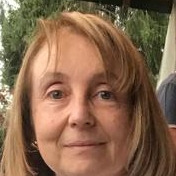 Full professor
SSD
FIS/07 - APPLIED PHYSICS
Competition sector
02/D1 - APPLIED PHYSICS, PHYSICS TEACHING AND HISTORY OF PHYSICS
Research fields and competencies
Teaching - Programme courses
A.Y. 2020/2021
A.Y. 2019/2020
A.Y. 2018/2019
Research
Publications
Hadron Therapy, Magnetic Nanoparticles and Hyperthermia: A Promising Combined Tool for Pancreatic Cancer Treatment / F. Brero, M. Albino, A. Antoccia, P. Arosio, M. Avolio, F. Berardinelli, D. Bettega, P. Calzolari, E.M. Ciocca, M. Corti, A. Facoetti, S. Gallo, G. Flavia, A. Guerrini, C. Innocenti, C. Lenardi, S.A. Locarno, S. Manenti, R. Marchesini, M. Mariani, F. Orsini, E. Pignoli, C. Sangregorio, I. Veronese, A. Lascialfari. - In: NANOMATERIALS. - ISSN 2079-4991. - 10:10(2020 Sep 25).

Rational Design of a User-Friendly Aptamer/Peptide-Based Device for the Detection of Staphylococcus Aureus / L. Ronda, A. Tonelli, E. Sogne, I. Autiero, F. Spyrakis, S. Pellegrino, G. Abbiati, E. Maffioli, C. Schulte, R. Piano, P. Cozzini, A. Mozzarelli, S. Bettati, F. Clerici, P. Milani, C. Lenardi, G. Tedeschi, M.L. Gelmi. - In: SENSORS. - ISSN 1424-8220. - 20:17(2020 Sep 02), pp. 4977.1-4977.23.

Proteomic Analysis Reveals a Mitochondrial Remodeling of βTC3 Cells in Response to Nanotopography / E. Maffioli, A. Galli, S. Nonnis, A. Marku, A. Negri, C. Piazzoni, P. Milani, C. Lenardi, C. Perego, G. Tedeschi. - In: FRONTIERS IN CELL AND DEVELOPMENTAL BIOLOGY. - ISSN 2296-634X. - 8(2020 Jul), pp. 508.1-508.18.

Self-assembled hydrophobic Ala-Aib peptide encapsulating curcumin: a convenient system for water insoluble drugs / S. Locarno, S. Argentiere, A. Ruffoni, D. Maggioni, R. Soave, R. Bucci, E. Erba, C. Lenardi, M.L. Gelmi, F. Clerici. - In: RSC ADVANCES. - ISSN 2046-2069. - 10:17(2020 Mar 09), pp. 9964-9975.

Quantum Confinement in the Spectral Response of n-Doped Germanium Quantum Dots Embedded in an Amorphous Si Layer for Quantum Dot-Based Solar Cells / J. Parravicini, F. Di Trapani, M.D. Nelson, Z.T. Rex, R.D. Beiter, T. Catelani, M. Acciarri, A. Podesta', C. Lenardi, S.O. Binetti, M. Di Vece. - In: ACS APPLIED NANO MATERIALS. - ISSN 2574-0970. - 3:3(2020 Mar), pp. 2813-2821.