Lenardi Cristina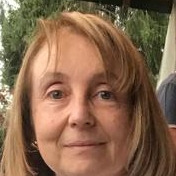 Full professor
SSD
FIS/07 - APPLIED PHYSICS
Competition sector
02/D1 - APPLIED PHYSICS, PHYSICS TEACHING AND HISTORY OF PHYSICS
Research fields and competencies
Publications
Mechanical characteristics of tunable uniaxial aligned carbon nanotubes induced by robotic extrusion technique for hydrogel nanocomposite / W. Zhao, S. Hu, Z. Shi, T. Santaniello, C. Lenardi, J. Huang. - In: COMPOSITES. PART A: APPLIED SCIENCE AND MANUFACTURING. - ISSN 1359-835X. - 129(2020 Feb).

Combined Effects of Electrical Stimulation and Protein Coatings on Myotube Formation in a Soft Porous Scaffold / F. Iberite, I. Gerges, L. Vannozzi, A. Marino, M. Piazzoni, T. Santaniello, C. Lenardi, L. Ricotti. - In: ANNALS OF BIOMEDICAL ENGINEERING. - ISSN 0090-6964. - 48:2(2020), pp. 734-746.

Shaping Pancreatic beta-Cell Differentiation and Functioning: The Influence of Mechanotransduction / A. Galli, A. MARKU, P. Marciani, C. Schulte, C. Lenardi, P. Milani, E. Maffioli, G. Tedeschi, C. Perego. - In: CELLS. - ISSN 2073-4409. - 9:2(2020), pp. 413.1-413.25.

Self-assembled hydrophobic Ala-Aib peptide encapsulating curcumin: a convenient system for water insoluble drugs / S. Locarno, S. Argentiere, A. Ruffoni, D. Maggioni, R. Soave, R. Bucci, E. Erba, C. Lenardi, M.L. Gelmi, F. Clerici. - In: RSC ADVANCES. - ISSN 2046-2069. - 10:17(2020), pp. 9964-9975.

Mechanotransduction in neuronal cell development and functioning / M. Chighizola, T. Dini, C. Lenardi, P. Milani, A. Podestà, C. Schulte. - In: BIOPHYSICAL REVIEWS. - ISSN 1867-2450. - 11:5(2019 Oct 15), pp. 701-720.