Lupi Daniela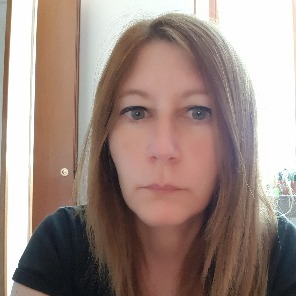 Associate Professor
SSD
AGR/11 - GENERAL AND APPLIED ENTOMOLOGY
Competition sector
07/D1 - PLANT PATHOLOGY AND ENTOMOLOGY
Research fields and competencies
Teaching - Programme courses
Research
Publications
Survival rate and changes in foraging performances of solitary bees exposed to a novel insecticide / S. Boff, R. Scheiner, J. Raizer, D. Lupi. - In: ECOTOXICOLOGY AND ENVIRONMENTAL SAFETY. - ISSN 0147-6513. - 211(2021 Mar 15), pp. 111869.1-111869.7.

Performance of Sclerodermus brevicornis, a parasitoid of invasive longhorn beetles, when reared on rice moth larvae / M.K. Abdi, C. Jucker, B. De Marchi, I.C.W. Hardy, D. Lupi. - In: ENTOMOLOGIA EXPERIMENTALIS ET APPLICATA. - ISSN 0013-8703. - 169:1(2021), pp. 64-78.

Impact of Agro-industrial Byproducts on Bioconversion, Chemical Composition, in vitro Digestibility, and Microbiota of the Black Soldier Fly (Diptera: Stratiomyidae) Larvae / G. Galassi, C. Jucker, P. Parma, D. Lupi, G.M. Crovetto, S. Savoldelli, S. Colombini. - In: JOURNAL OF INSECT SCIENCE. - ISSN 1536-2442. - 21:1(2021), pp. 8.1-8.10.

Bioaccumulation of cadmium in Tenebrio molitor, Zophobas morio and Hermetia illucens / C. Jucker, F. Defilippo, D. Lupi, P. Gigante, S. Savoldelli, E. Ferretti, M. Curatolo, A. Bassi, P. Bonilauri, M. Dottori. - In: JOURNAL OF INSECTS AS FOOD AND FEED. - ISSN 2352-4588. - 6:Suppl. 1(2020 Dec), pp. s16-S16. ((Intervento presentato al convegno Insects to feed the world 2020 Virtual conference.

Tools to Tie: Flower Characteristics, VOC Emission Profile, and Glandular Trichomes of Two Mexican Salvia Species to Attract Bees / C. Giuliani, M. Giovanetti, D. Lupi, M. Palamara Mesiano, R. Barilli, R. Ascrizzi, G. Flamini, G. Fico. - In: PLANTS. - ISSN 2223-7747. - 9:12(2020 Dec), pp. 1645.1-1645.16.