Lupi Daniela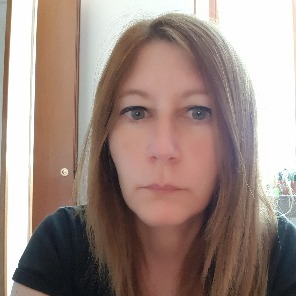 Associate Professor
SSD
AGR/11 - GENERAL AND APPLIED ENTOMOLOGY
Competition sector
07/D1 - PLANT PATHOLOGY AND ENTOMOLOGY
Research fields and competencies
Publications
Kinship effects in quasi-social parasitoids I : co-foundress number and relatedness affect suppression of dangerous hosts / M.K. Abdi, C. Jucker, D. Lupi, I.C.W. Hardy. - In: BIOLOGICAL JOURNAL OF THE LINNEAN SOCIETY. - ISSN 0024-4066. - 130:4(2020 Aug), pp. 627-641.

Environmental Display Can Buffer the Effect of Pesticides on Solitary Bees / S. Boff, J. Raizer, D. Lupi. - In: INSECTS. - ISSN 2075-4450. - 11:7(2020 Jul 05).

Co-foundress confinement elicits kinship effects in a naturally sub-social parasitoid / M.K. Abdi, D. Lupi, I.C.W. Hardy. - In: JOURNAL OF EVOLUTIONARY BIOLOGY. - ISSN 1010-061X. - (2020 Apr 22). [Epub ahead of print]

Nutrient Recapture from Insect Farm Waste: Bioconversion with Hermetia illucens (L.) (Diptera: Stratiomyidae) / C. Jucker, D. Lupi, C.D. Moore, M.G. Leonardi, S. Savoldelli. - In: SUSTAINABILITY. - ISSN 2071-1050. - 12:1(2020), pp. 362.1-362.14.

Effects of Pesticides and Electromagnetic Fields on Honeybees: A Field Study Using Biomarkers / D. Lupi, P. Tremolada, M. Colombo, ·. Giacchini, R. Benocci, P. Parenti, M. Parolini, G. Zambon, M. Vighi. - In: INTERNATIONAL JOURNAL OF ENVIRONMENTAL RESEARCH. - ISSN 1735-6865. - 14:1(2020), pp. 107-122.