Martini Daniela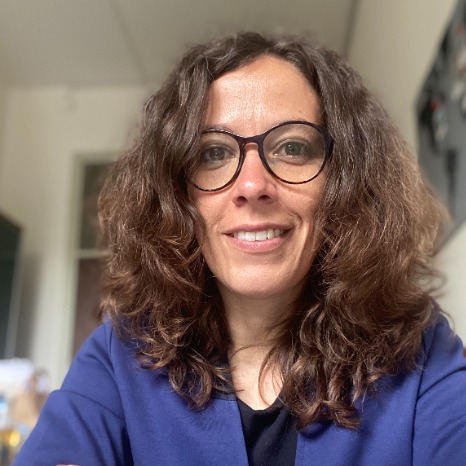 Fixed-term Research Fellow B
SSD
MED/49 - FOOD AND DIETETIC SCIENCES
Competition sector
06/D2 - ENDOCRINOLOGY, NEPHROLOGY, FOOD AND WELLNESS SCIENCE
Research fields and competencies
Publications
The European legislation and the role of efsa in safety evaluation: Principles and perspectives [Legislazione europea e ruolo di EFSA nella valutazione della sicurezza d'uso dei novel foods: Principi e prospettive] / D. Martini, C. Del Bo', P. Riso. - In: BIOLAW JOURNAL. - ISSN 2284-4503. - 2020:2(2020 Jun).

Effects of popular diets on anthropometric and cardiometabolic parameters : an umbrella review of meta-analyses of randomized controlled trials / M. Dinu, G. Pagliai, D. Angelino, A. Rosi, M. Dall'Asta, L. Bresciani, C. Ferraris, M. Guglielmetti, J. Godos, C. Del Bo', D. Nucci, E. Meroni, L. Landini, D. Martini, F. Sofi. - In: ADVANCES IN NUTRITION. - ISSN 2161-8313. - (2020 Feb 14). [Epub ahead of print]

Acute Intake of a Grape and Blueberry Polyphenol-Rich Extract Ameliorates Cognitive Performance in Healthy Young Adults During a Sustained Cognitive Effort / P. Philip, P. Sagaspe, J. Taillard, C. Mandon, J. Constans, L. Pourtau, C. Pouchieu, D. Angelino, P. Mena, D. Martini, D. Del Rio, D. Vauzour. - In: ANTIOXIDANTS. - ISSN 2076-3921. - 8:12(2019 Dec 17), pp. 650.1-650.18.

Dietary absorption profile, bioavailability of (poly)phenolic compounds, and acute modulation of vascular/endothelial function by hazelnut skin drink / G. Mocciaro, L. Bresciani, M. Tsiountsioura, D. Martini, P. Mena, M. Charron, F. Brighenti, S. Bentley, M. Harvey, D. Collins, D. Del Rio, S. Ray. - In: JOURNAL OF FUNCTIONAL FOODS. - ISSN 1756-4646. - 63(2019 Dec).

Snacking in nutrition and health / F. Marangoni, D. Martini, S. Scaglioni, M. Sculati, L.M. Donini, F. Leonardi, C. Agostoni, G. Castelnuovo, N. Ferrara, A. Ghiselli, M. Giampietro, C. Maffeis, M. Porrini, B. Barbi, A. Poli. - In: INTERNATIONAL JOURNAL OF FOOD SCIENCES AND NUTRITION. - ISSN 1465-3478. - 70:8(2019 Nov 17), pp. 909-923.