Martini Daniela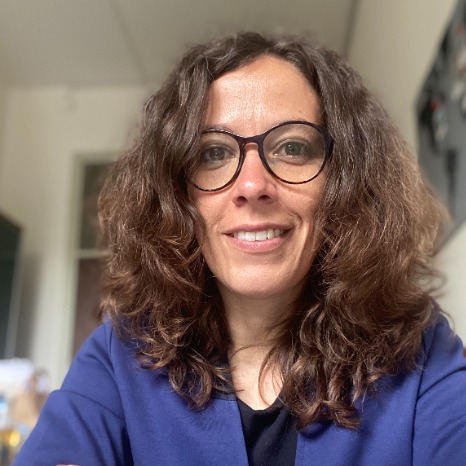 Fixed-term Research Fellow B
SSD
MED/49 - FOOD AND DIETETIC SCIENCES
Competition sector
06/D2 - ENDOCRINOLOGY, NEPHROLOGY, FOOD AND WELLNESS SCIENCE
Research fields and competencies
Teaching - Programme courses
Research
Publications
A Review of Registered Clinical Trials on Dietary (Poly)Phenols: Past Efforts and Possible Future Directions / M. Marino, C. Del Bo', D. Martini, M. Porrini, P. Riso. - In: FOODS. - ISSN 2304-8158. - 9:11(2020 Nov 04).

Validation of a general and sports nutrition knowledge questionnaire in Italian early adolescents / A. Rosi, C. Ferraris, M. Guglielmetti, E. Meroni, M. Charron, R. Menta, F. Manini, V. Di Gioia, D. Martini, D. Erba. - In: NUTRIENTS. - ISSN 2072-6643. - 12:10(2020 Oct 13), pp. 3121.1-3121.11.

Evaluation of nutritional quality of biscuits and sweet snacks sold on the Italian market: the Food Labelling of Italian Products (FLIP) study / M. Dall'Asta, A. Rosi, D. Angelino, N. Pellegrini, D. Martini. - In: PUBLIC HEALTH NUTRITION. - ISSN 1368-9800. - 23:15(2020 Oct), pp. 2811-2818.

Absorption, Pharmacokinetics, and Urinary Excretion of Pyridines After Consumption of Coffee and Cocoa-Based Products Containing Coffee in a Repeated Dose, Crossover Human Intervention Study / L. Bresciani, M. Tassotti, A. Rosi, D. Martini, M. Antonini, A. Dei Cas, R. Bonadonna, F. Brighenti, D. Del Rio, P. Mena. - In: MOLECULAR NUTRITION & FOOD RESEARCH. - ISSN 1613-4125. - 64:18(2020 Sep), pp. 2000489.1-2000489.9.

Estimated intakes of nutrients and polyphenols in participants completing the maple randomised controlled trial and its relevance for the future development of dietary guidelines for the older subjects / D. Martini, S. Bernardi, C. Del Bo', N.H. Liberona, R. Zamora-Ros, M. Tucci, A. Cherubini, M. Porrini, G. Gargari, R. Gonzalez-Dominguez, G. Peron, B. Kirkup, P.A. Kroon, C. Andres-Lacueva, S. Guglielmetti, P. Riso. - In: NUTRIENTS. - ISSN 2072-6643. - 12:8(2020 Aug 15), pp. 2458.1-2458.17.