Preite Daniela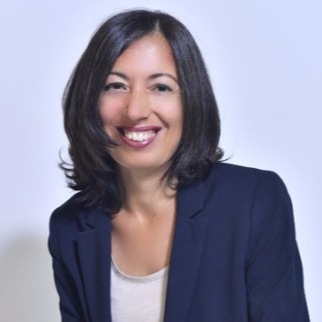 Research Fellow
SSD
SECS-P/07 - BUSINESS ADMINISTRATION AND ACCOUNTING STUDIES
Competition sector
13/B1 - BUSINESS ADMINISTRATION AND ACCOUNTING STUDIES
Research fields and competencies
Teaching - Programme courses
Research
Publications
Cities' role in environmental sustainability policy: The italian experience / F. De Matteis, D. Preite, F. Striani, E. Borgonovi. - In: CITIES. - ISSN 0264-2751. - 111(2021), pp. 102991.1-102991.13. [10.1016/j.cities.2020.102991]

Società in house e performance economico-patrimoniale: osservazioni sulla sostenibilità derivante dall'analisi del trend di alcuni indici di bilancio / F. De Matteis, D. Preite, S. Rocca, F. Striani. - In: ECONOMIA AZIENDALE ONLINE. - ISSN 2038-5498. - 11:1(2020), pp. 1-23.

Correlating organizational well-being and performance assess,emt in public sector orgainixation managerial implications from Italy / D. Preite, E. Ingusci, F. De Matteis, F. SIgnore. - In: JOURNAL OF PUBLIC ADMINISTRATION, FINANCE AND LAW. - ISSN 2285-2204. - 17(2020), pp. 107-129.

The Potential Role of Social Reporting in the Decision-Making Process of Cooperatives / F. De Matteis, D. Preite - In: Modernization and Accountability in the Social Economy Sector / [a cura di] A. Ferreira, R. Marques, G. Azevedo, H. Inácio, C. Santos. - [s.l] : IGI Global, 2019. - ISBN 9781522584827. - pp. 115-131

Innovazione di processo nello sviluppo del sistema dei controlli negli enti locali = Process innovation in the development of the control system in local authorities / D. Preite, F. De Matteis. - In: MANAGEMENT CONTROL. - ISSN 2239-0391. - :3(2019), pp. 79-98.