Preite Daniela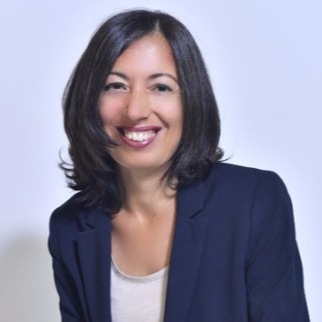 Research Fellow
SSD
SECS-P/07 - BUSINESS ADMINISTRATION AND ACCOUNTING STUDIES
Competition sector
13/B1 - BUSINESS ADMINISTRATION AND ACCOUNTING STUDIES
Research fields and competencies
Teaching - Programme courses
Research
Publications
Social sustainability and local authorities : what is the relationship between spending commitments and social issues? / A. Tafuro, F. De Matteis, D. Preite, A. Costa, L. Mariella, G. Treviso. - In: SOCIO-ECONOMIC PLANNING SCIENCES. - ISSN 0038-0121. - 67(2019), pp. 120-132.

Il ciclo della sostenibilità dalla programmazione al reporting. Proposta di un modello di sustainability management per gli enti locali / E. Borgonovi, F. De Matteis, D. Preite (COLLANA DI RAGIONERIA ED ECONOMIA AZIENDALE). - In: Nuove frontiere del reporting aziendale : La comunicazione agli stakeholders tra vincoli normativi e attese informative / [a cura di] S. Corbella, L. Marchi, F. Rossignoli. - [s.l] : Franco Angeli, 2018. - ISBN 9788891786876. - pp. 71-99

Azienda non profit e relazioni interistituzionali per il management dei sistemi territoriali / F. De Matteis, D. Preite. - Napoli : Editoriale scientifica, 2016. - ISBN 978-886342-873-5.

Sustainability Management in Italian Local Governments: What Is the Relationship Between Strategy and Financial Effort? / A. Costa, F. De Matteis, D. Preite, A. Tafuro. - In: USA-CHINA BUSINESS REVIEW. - ISSN 1537-1514. - 15:6(2016), pp. 257-274.

La rilevanza delle spese per organi di governo nei comuni italiani medio-grandi fra possibilità di efficienza e recupero di legittimazione politica / D. Preite, E. Borgonovi, F. De Matteis. - In: MANAGEMENT CONTROL. - ISSN 2239-0391. - :3(2016), pp. 117-140.