Masseroni Daniele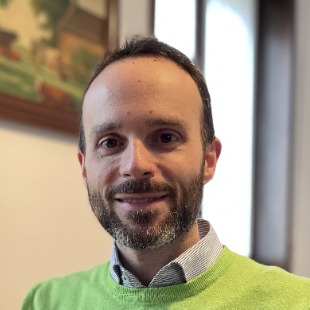 Fixed-term Research Fellow B
SSD
AGR/08 - AGRICULTURAL HYDRAULICS AND WATERSHED PROTECTION
Competition sector
07/C1 - AGRICULTURAL, FOREST AND BIOSYTEMS ENGINEERING
Research fields and competencies
Teaching - Programme courses
Research
Publications
Combining a rainfall–runoff model and a regionalization approach for flood and water resource assessment in the western Po Valley, Italy / A. Cislaghi, D. Masseroni, C. Massari, S. Camici, L. Brocca. - In: HYDROLOGICAL SCIENCES JOURNAL. - ISSN 0262-6667. - 65:3(2020 Feb 17), pp. 348-370.

Managing and Planning Water Resources for Irrigation: Smart-Irrigation Systems for Providing Sustainable Agriculture and Maintaining Ecosystem Services / D. Masseroni, A. Gerard, L. Isabel Pedroso de. - In: WATER. - ISSN 2073-4441. - 12:1(2020 Jan 01).

A procedure for designing natural water retention measures in new development areas under hydraulic-hydrologic invariance constraints / D. Masseroni, G. Ercolani, E.A. Chiaradia, C. Gandolfi. - In: HYDROLOGY RESEARCH. - ISSN 1998-9563. - 50:5(2019 Oct), pp. 1293-1308.

Automation of lettuce seedlings irrigation with sensors deployed in the substrate or at the atmosphere / A. Carolina Mendes Bezerra, D. da Cunha Valença, D. Fonseca de Carvalho, C. Ferreira de Pinho, F. Reinert, D. Pinto Gomes, F. Palmeira Gabetto, R. Antunes Azevedo, D. Masseroni, L. Oliveira Medici. - In: SCIENTIA AGRÍCOLA. - ISSN 0103-9016. - 76:2(2019), pp. 179-189.

Exploring scale-effects on water balance components and water use efficiency of toposequence rice fields in Northern Italy / A. Facchi, M. Rienzner, S. Cesari de Maria, A. Mayer, E.A. Chiaradia, D. Masseroni, S. Silvestri, M. Romani. - In: HYDROLOGY RESEARCH. - ISSN 1998-9563. - 49:6(2018 Dec), pp. 1711-1723.