De Angelis Danilo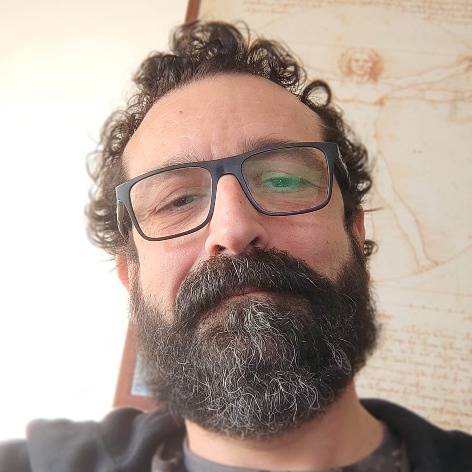 Associate Professor
SSD
MED/43 - FORENSIC MEDICINE
Competition sector
06/M2 - FORENSIC AND OCCUPATIONAL MEDICINE
Research fields and competencies
Publications
Possible applications of reflected UV photography in forensic odontology: Food for thought / D. De Angelis, G. Mapelli, F.L. Mazzullo, M.T. Lorenz, C. Cattaneo. - In: LEGAL MEDICINE. - ISSN 1344-6223. - 42(2020 Feb).

Disaster victim identification by kinship analysis: the Lampedusa October 3rd, 2013 shipwreck / B. Bertoglio, P. Grignani, P. Di Simone, N. Polizzi, D. De Angelis, C. Cattaneo, A. Iadicicco, P. Fattorini, S. Presciuttini, C. Previdere. - In: FORENSIC SCIENCE INTERNATIONAL: GENETICS. - ISSN 1872-4973. - 44(2020), pp. 102156.1-102156.9.

Quantification of odontological differences of the upper first and second molar by 3D-3D superimposition : a novel method to assess anatomical matches / D. Gibelli, D. De Angelis, F. Riboli, C. Dolci, C. Cattaneo, C. Sforza. - In: FORENSIC SCIENCE, MEDICINE AND PATHOLOGY. - ISSN 1547-769X. - 15:4(2019 Dec), pp. 570-573.

The challenges of naming unidentified deceased migrants / D. DE ANGELIS. ((Intervento presentato al 1. convegno International symposium on humanitarian forensic action (HFA) forensic best practices and principles for preventing and resolving the missing tenutosi a Coimbra nel 2019.

The Utility of Skeletal and Surgical Features for the Personal Identification Process : a Pilot Study / A. Cappella, D. Gibelli, Z. Obertová, M. Cummaudo, E. Castoldi, D. De Angelis, C. Sforza, C. Cattaneo. - In: JOURNAL OF FORENSIC SCIENCES. - ISSN 0022-1198. - 64:6(2019 Nov), pp. 1796-1802.