Trabattoni Daria Lucia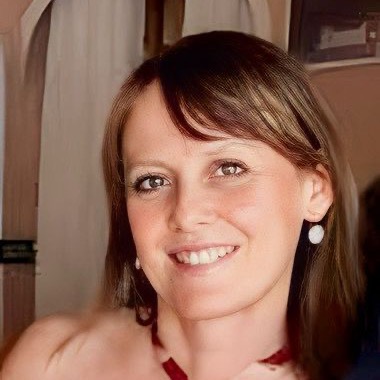 Tenured Associate Professor
SSD
MED/04 - EXPERIMENTAL MEDICINE AND PATHOPHYSIOLOGY
Competition sector
06/A2 - EXPERIMENTAL MEDICINE, PATHOPHYSIOLOGY AND CLINICAL PATHOLOGY
Research fields and competencies
Teaching - Programme courses
Research
Publications
Analysis of SARS-CoV-2 vertical transmission during pregnancy / C. Fenizia, M. Biasin, I. Cetin, P. Vergani, D. Mileto, A. Spinillo, M.R. Gismondo, F. Perotti, C. Callegari, A. Mancon, S. Cammarata, I. Beretta, M. Nebuloni, D.L. Trabattoni, M.S. Clerici, V.M. Savasi. - In: NATURE COMMUNICATIONS. - ISSN 2041-1723. - 11:1(2020 Dec), pp. 5128.1-5128.10.

Mild SARS-CoV-2 infection after gene therapy in a child with Wiskott-Aldrich Syndrome: a case report / S. Cenciarelli, V. Calbi, F. Barzaghi, M. Ester Bernardo, C. Oltolini, M. Migliavacca, V. Gallo, L.F. Tucci, F. Fraschetta, E. Albertazzi, E. Sophia Fratini, G. Consiglieri, S. Giannelli, F. Dionisio, C. Sartirana, S. Racca, C. Camesasca, G. Peretto, R. Daverio, R.A. Esposito, F. De Cobelli, P. Silvani, M. Rabusin, A. Cara, D.L. Trabattoni, S. Dispinseri, G. Scarlatti, L. Piemonti, V. Lampasona, M. Pia Cicalese, A. Aiuti, F. Ferrua. - In: FRONTIERS IN IMMUNOLOGY. - ISSN 1664-3224. - 11(2020 Nov), pp. 603428.1-603428.6.

Sterol metabolism modulates susceptibility to HIV-1 Infection / I. Saulle, S.V. Ibba, C. Vittori, C. Fenizia, V. Mercurio, F. Vichi, S.L. Caputo, D. Trabattoni, M. Clerici, M. Biasin. - In: AIDS. - ISSN 0269-9370. - (2020 Jun 04). [Epub ahead of print]

HPV in sperm is efficiently removed by washing: A suitable approach for assisted reproduction / C. Fenizia, C. Vittori, M. Oneta, B. Parrilla, A. Granata, S.V. Ibba, M. Biasin, M. Clerici, D. Trabattoni, V. Savasi. - In: REPRODUCTIVE BIOMEDICINE ONLINE. - ISSN 1472-6483. - 40:5(2020 May), pp. 693-699.

Extracorporeal Photopheresis as Induction Therapy after Lung Transplantation for Cystic Fibrosis: Interim Analysis / I. Righi, M. Clerici, D. Trabattoni, L. Rosso, C. Fenizia, E. Magistrelli, C. Diotti, D. Prati, P. Tarsia, L. Torretta, M. Nosotti. - In: THE JOURNAL OF HEART AND LUNG TRANSPLANTATION. - ISSN 1053-2498. - 39:4S(2020 Apr), pp. S107-S107. ((Intervento presentato al convegno ISHLT 2020 Annual Meeting nel 2020.