Brambilla Dario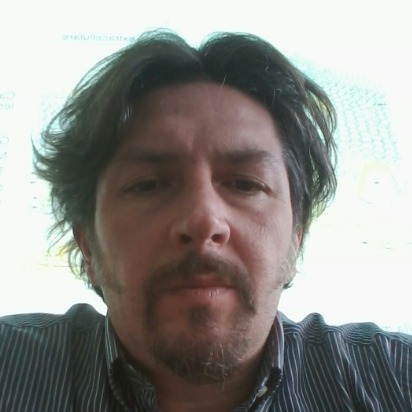 Researcher
Competition sector
05/D1 - PHYSIOLOGY
Research fields and competencies
Teaching - Programme courses
A.Y. 2019/2020
Postgraduate Schools - Medicine, Healthcare, Dental Medicine
A.Y. 2018/2019
Postgraduate Schools - Medicine, Healthcare, Dental Medicine
Research
Publications
CDKL5 ensures excitatory synapse stability by reinforcing NGL-1-PSD95 interaction in the postsynaptic compartment and is impaired in patient iPSC-derived neurons / S. Ricciardi, F. Ungaro, M. Hambrock, N. Rademacher, G. Stefanelli, D. Brambilla, A. Sessa, C. Magagnotti, A. Bachi, E. Giarda, C. Verpelli, C. Kilstrup-Nielsen, C. Sala, V. Kalscheuer, V. Broccoli. - In: NATURE CELL BIOLOGY. - ISSN 1465-7392. - 14:9(2012 Sep), pp. 911-923.

The X-linked intellectual disability protein IL1RAPL1 regulates excitatory synapse formation by binding PTP delta and RhoGAP2 / P. Valnegri, C. Montrasio, D. Brambilla, J. Ko, M. Passafaro, C. Sala. - In: HUMAN MOLECULAR GENETICS. - ISSN 0964-6906. - 20:24(2011 Dec 15), pp. ddr418.4797-ddr418.4809.

Interleukin-1 Inhibits Putative Cholinergic Neurons in Vitro and REM Sleep when Microinjected into the Rat Laterodorsal Tegmental Nucleus / D. Brambilla, I. Barajon, S.E.F. Bianchi, M. R. Opp, L. Imeri. - In: SLEEP. - ISSN 0161-8105. - 33:7(2010 Jul), pp. 919-929.

Synaptic activity controls dendritic spine morphology by modulating eEF2-dependent BDNF synthesis / C. Verpelli, G. Piccoli, A. Zanchi, C. Zibetti, F. Gardoni, K. Huang, D. Brambilla, M. Di Luca, E. Battaglioli, C. Sala. - In: THE JOURNAL OF NEUROSCIENCE. - ISSN 0270-6474. - 30:17(2010 Apr 28), pp. 5830-5842.

A postsynaptic signaling pathway that may account for the cognitive defect due to IL1RAPL1 mutation / A. Pavlowsky, A. Gianfelice, M. Pallotto, A. Zanchi, H. Vara, M. Khelfaoui, P. Valnegri, X. Rezai, S. Bassani, D. Brambilla, J. Kumpost, J. Blahos, M. J. Roux, Y. Humeau, J. Chelly, M. Passafaro, M. Giustetto, P. Billuart, C. Sala. - In: CURRENT BIOLOGY. - ISSN 0960-9822. - 20:2(2010 Jan 26), pp. 103-115.