Pravettoni Davide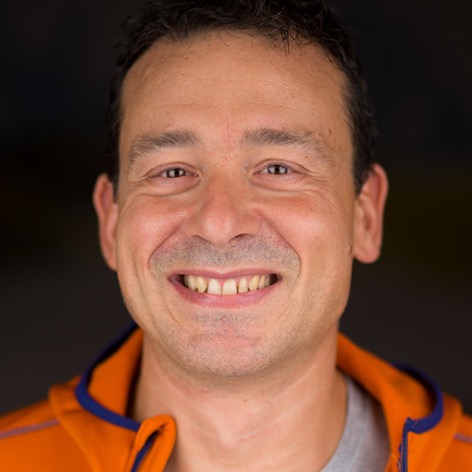 Tenured Associate Professor
SSD
VET/08 - VETERINARY CLINICAL MEDICINE
Competition sector
07/H4 - VETERINARY CLINICAL MEDICINE AND VETERINARY PHARMACOLOGY
Research fields and competencies
Wednesday, 11.00-13.00 a.m., by appointment
Office
Clinica dei Ruminanti e del Suino - Via dell'Università, 6 26900 LODI
Teaching - Programme courses
A.Y. 2021/2022
Veterinary specialisation school
A.Y. 2018/2019
Veterinary specialisation school
Research
Publications
Feeding pre-weaned calves with waste milk containing antibiotic residues is related to a higher incidence of diarrhea and alterations in the fecal microbiota / M. Penati, G. Sala, F. Biscarini, A. Boccardo, V. Bronzo, B. Castiglioni, P. Cremonesi, P. Moroni, D. Pravettoni, M.F. Addis. - In: FRONTIERS IN VETERINARY SCIENCE. - ISSN 2297-1769. - 8(2021 Jul 08), pp. 650150.1-650150.13. [10.3389/fvets.2021.650150]

Esmolol during cardiopulmonary resuscitation reduces neurological injury in a porcine model of cardiac arrest / L. Ruggeri, F. Nespoli, G. Ristagno, F. Fumagalli, A. Boccardo, D. Olivari, R. Affatato, D. Novelli, D. De Giorgio, P. Romanelli, L. Minoli, A. Cucino, G. Babini, L. Staszewsky, D. Zani, D. Pravettoni, A. Belloli, E. Scanziani, R. Latini, A. Magliocca. - In: SCIENTIFIC REPORTS. - ISSN 2045-2322. - 11:1(2021 May 20), pp. 10635.1-10635.10. [10.1038/s41598-021-90202-w]

Short communication: Diagnostic accuracy of focused lung ultrasonography as a rapid method for the diagnosis of respiratory disease in dairy calves / D. Pravettoni, S. Buczinski, G. Sala, V. Ferrulli, F. Bianchi, A. Boccardo. - In: JOURNAL OF DAIRY SCIENCE. - ISSN 0022-0302. - 104:4(2021 Apr), pp. 4929-4935.

Cut-off values for predictors associated with outcome in dairy calves suffering from neonatal calf diarrhea. A retrospective study of 605 cases / A. Boccardo, G. Sala, V. Ferrulli, D. Pravettoni. - In: LIVESTOCK SCIENCE. - ISSN 1871-1413. - 245(2021 Mar).

Evaluation of digital and optical refractometers for assessing failure of transfer of passive immunity in Chianina beef–suckler calves reared in Umbria / L. Pisello, A. Boccardo, C. Forte, D. Pravettoni, N. D'Avino, F. Passamonti, F. Rueca. - In: ITALIAN JOURNAL OF ANIMAL SCIENCE. - ISSN 1828-051X. - 20:1(2021), pp. 315-323.