Pravettoni Davide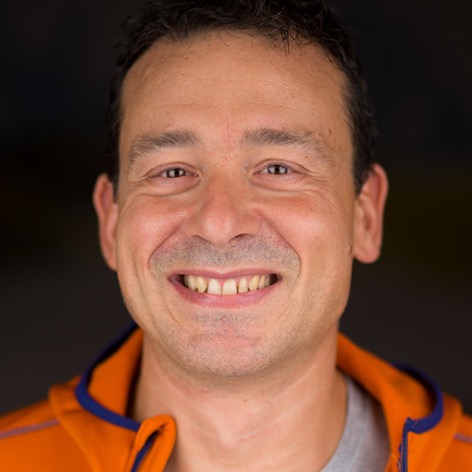 Tenured Associate Professor
SSD
VET/08 - VETERINARY CLINICAL MEDICINE
Competition sector
07/H4 - VETERINARY CLINICAL MEDICINE AND VETERINARY PHARMACOLOGY
Research fields and competencies
Wednesday, 11.00-13.00 a.m., by appointment
Office
Clinica dei Ruminanti del Suino e Management - Via dell'Università, 6 26900 LODI
Teaching - Programme courses
A.Y. 2018/2019
Veterinary specialisation school
Research
Publications
Cut-off values for predictors associated with outcome in dairy calves suffering from neonatal calf diarrhea. A retrospective study of 605 cases / A. Boccardo, G. Sala, V. Ferrulli, D. Pravettoni. - In: LIVESTOCK SCIENCE. - ISSN 1871-1413. - 245(2021 Mar).

Evaluation of digital and optical refractometers for assessing failure of transfer of passive immunity in Chianina beef–suckler calves reared in Umbria / L. Pisello, A. Boccardo, C. Forte, D. Pravettoni, N. D'Avino, F. Passamonti, F. Rueca. - In: ITALIAN JOURNAL OF ANIMAL SCIENCE. - ISSN 1828-051X. - 20:1(2021), pp. 315-323.

Ventilation With Argon Improves Survival With Good Neurological Recovery After Prolonged Untreated Cardiac Arrest in Pigs / F. Fumagalli, D. Olivari, A. Boccardo, D. De Giorgio, R. Affatato, S. Ceriani, S. Bariselli, G. Sala, A. Cucino, D. Zani, D. Novelli, G. Babini, A. Magliocca, I. Russo, L. Staszewsky, M. Salio, J. Lucchetti, A.M. Maisano, F. Fiordaliso, R. Furlan, M. Gobbi, M.V. Luini, D. Pravettoni, E. Scanziani, A. Belloli, R. Latini, G. Ristagno. - In: JOURNAL OF THE AMERICAN HEART ASSOCIATION. CARDIOVASCULAR AND CEREBROVASCULAR DISEASE. - ISSN 2047-9980. - 9:24(2020 Dec 15).

Case report: use of a plastic-coated catheter for transtracheal wash in 37 dairy calves affected by respiratory disease complex / D. Pravettoni, G. Sala, E. Coppoletta, S. Ferraro, C. Masotti, A. Belloli, A. Boccardo. - In: LARGE ANIMALS REVIEW. - ISSN 1124-4593. - 26:4(2020 Sep 07), pp. 195-200.

The German Shorthair Pointer Dog Breed (Canis lupus familiaris) : Genomic Inbreeding and Variability / A. Boccardo, S.P. Marelli, D. Pravettoni, A. Bagnato, G.A. Busca, M.G. Strillacci. - In: ANIMALS. - ISSN 2076-2615. - 10:3(2020 Mar), pp. 498.1-498.14.