Zani Davide Danilo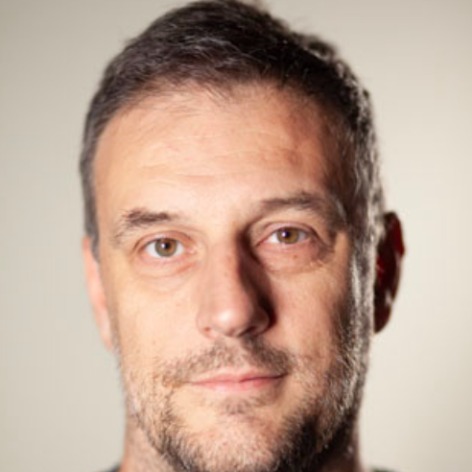 Associate Professor
SSD
VET/09 - VETERINARY CLINICAL SURGERY
Competition sector
07/H5 - VETERINARY CLINICAL SURGERY AND VETERINARY OBSTETRICS
Research fields and competencies
Teaching - Programme courses
A.Y. 2020/2021
A.Y. 2019/2020
Research
Publications
Ventilation With Argon Improves Survival With Good Neurological Recovery After Prolonged Untreated Cardiac Arrest in Pigs / F. Fumagalli, D. Olivari, A. Boccardo, D. De Giorgio, R. Affatato, S. Ceriani, S. Bariselli, G. Sala, A. Cucino, D. Zani, D. Novelli, G. Babini, A. Magliocca, I. Russo, L. Staszewsky, M. Salio, J. Lucchetti, A.M. Maisano, F. Fiordaliso, R. Furlan, M. Gobbi, M.V. Luini, D. Pravettoni, E. Scanziani, A. Belloli, R. Latini, G. Ristagno. - In: JOURNAL OF THE AMERICAN HEART ASSOCIATION. CARDIOVASCULAR AND CEREBROVASCULAR DISEASE. - ISSN 2047-9980. - 9:24(2020 Dec 15).

Characterization of skin surface and dermal microbiota in dogs with mast cell tumor / V. Zamarian, C. Catozzi, A. Cuscó, D. Stefanello, R. Ferrari, F. Ceciliani, O. Francino, A. Sánchez, V. Grieco, D. Zani, A. Talenti, P. Crepaldi, C. Lecchi. - In: SCIENTIFIC REPORTS. - ISSN 2045-2322. - 10:1(2020 Dec 01).

Biopsy of sentinel lymph nodes after injection of methylene blue and lymphoscintigraphic guidance in 30 dogs with mast cell tumors / R. Ferrari, L. Chiti, M. Manfredi, G. Ravasio, D. De Zani, D. Zani, C. Giudice, M. Gambini, D. Stefanello. - In: VETERINARY SURGERY. - ISSN 0161-3499. - (2020 Jul 06). [Epub ahead of print]

Evaluation of leukocyte counts and neutrophil‐to‐lymphocyte ratio as predictors of local recurrence of feline injection site sarcoma after curative intent surgery / L.E. Chiti, M. Martano, R. Ferrari, P. Boracchi, A. Giordano, V. Grieco, P. Buracco, S. Iussich, C. Giudice, B. Miniscalco, D.D. Zani, D. Proverbio, E. Morello, D. Stefanello. - In: VETERINARY AND COMPARATIVE ONCOLOGY. - ISSN 1476-5810. - 18:1(2020 Mar), pp. 105-116.

Computed tomography (CT) evaluation of hepatic and bone density in dogs with and without hyperadrenocorticism / M. Manfredi, D. De Zani, E. Oldani, J. Bassi, M. Di Giancamillo, D.D. Zani. - In: VETERINARY RADIOLOGY & ULTRASOUND. - ISSN 1740-8261. - 61:1(2020 Jan), pp. 102-102. ((Intervento presentato al convegno EVD European Veterinary Diagnostic Imaging Congress : August 21- 24 tenutosi a Basel nel 2019.