Borroni Elena Monica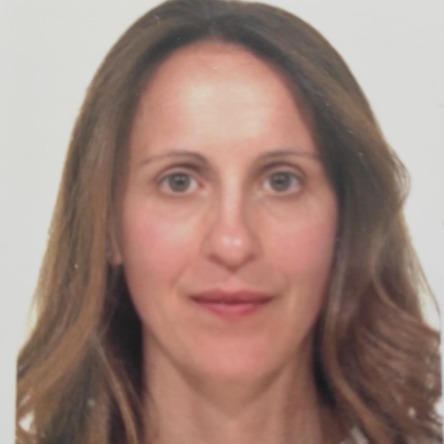 Fixed-term Research Fellow B
SSD
MED/04 - EXPERIMENTAL MEDICINE AND PATHOPHYSIOLOGY
Competition sector
06/A2 - EXPERIMENTAL MEDICINE, PATHOPHYSIOLOGY AND CLINICAL PATHOLOGY
Research fields and competencies
Publications
Metabolism of Stem and Progenitor Cells: Proper Methods to Answer Specific Questions / G. Martano, E. Borroni, E. Lopci, M. Cattaneo, M. Mattioli, A. Bachi, I. Decimo, F. Bifari. - In: FRONTIERS IN MOLECULAR NEUROSCIENCE. - ISSN 1662-5099. - 12(2019 Jun 13).

The Complex Nature of Soft Tissue Sarcomas, Including Retroperitoneal Sarcomas / F. Grizzi, E.M. Borroni, D. Qehajaj, S. Stifter, M. Chiriva-Internati, F.C.M. Cananzi (UPDATES IN SURGERY SERIES). - In: Current Treatment of Retroperitoneal Sarcomas : A Joint Effort with the Italian Society of Surgical Oncology / [a cura di] V. Quagliuolo, A. Gronchi. - [s.l] : Springer, 2019. - ISBN 9788847039797. - pp. 21-32

Differential effects of posttranslational modifications of CXCL8/interleukin-8 on CXCR1 and CXCR2 internalization and signaling properties / A. Vacchini, A. Mortier, P. Proost, M. Locati, M. Metzemaekers, E.M. Borroni. - In: INTERNATIONAL JOURNAL OF MOLECULAR SCIENCES. - ISSN 1422-0067. - 19:12(2018 Dec), pp. 3768.1-3768.18.

Chemokines sound the alarmin : the role of atypical chemokine in inflammation and cancer / E.M. Borroni, B. Savino, R. Bonecchi, M. Locati. - In: SEMINARS IN IMMUNOLOGY. - ISSN 1044-5323. - 38(2018 Aug 01), pp. 63-71.

Evolving notions on immune response in colorectal cancer and their implications for biomarker development / F. Grizzi, G. Basso, E.M. Borroni, T. Cavalleri, P. Bianchi, S. Stifter, M. Chiriva-Internati, A. Malesci, L. Laghi. - In: INFLAMMATION RESEARCH. - ISSN 1023-3830. - 67:5(2018 May 01), pp. 375-389.