Crotti Elena Sara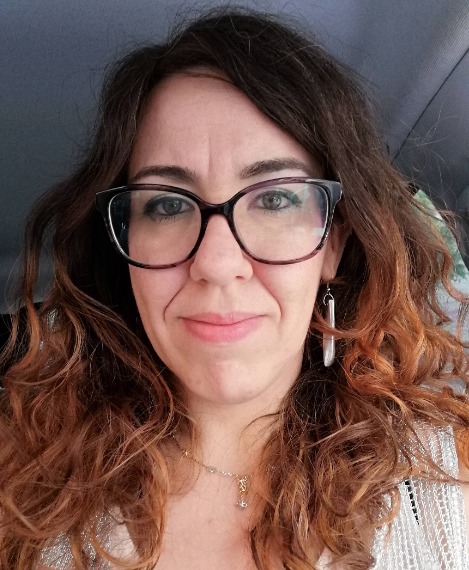 Associate Professor
SSD
AGR/16 - AGRICULTURAL MICROBIOLOGY
Competition sector
07/I1 - AGRICULTURAL MICROBIOLOGY
Research fields and competencies
Publications
Hydrolytic Profile of the Culturable Gut Bacterial Community Associated With Hermetia illucens / M. Callegari, C. Jucker, M. Fusi, M.G. Leonardi, D. Daffonchio, S. Borin, S. Savoldelli, E. Crotti. - In: FRONTIERS IN MICROBIOLOGY. - ISSN 1664-302X. - 11(2020 Aug 12), pp. 1965.1-1965.13.

Structure/activity virtual screening and in vitro testing of small molecule inhibitors of 8-hydroxy-5-deazaflavin : NADPH oxidoreductase from gut methanogenic bacteria / M. Cuccioloni, L. Bonfili, V. Cecarini, F. Cocchioni, D. Petrelli, E. Crotti, R. Zanchi, A.M. Eleuteri, M. Angeletti. - In: SCIENTIFIC REPORTS. - ISSN 2045-2322. - 10:1(2020 Aug 04), pp. 13150.1-13150.11.

Chimeric symbionts expressing a Wolbachia protein stimulate mosquito immunity and inhibit filarial parasite development / S. Epis, I. Varotto-Boccazzi, E. Crotti, C. Damiani, L. Giovati, M. Mandrioli, M. Biggiogera, P. Gabrieli, M. Genchi, L. Polonelli, D. Daffonchio, G. Favia, C. Bandi. - In: COMMUNICATIONS BIOLOGY. - ISSN 2399-3642. - 3:1(2020 Mar 06).

Microbial assisted phytodepuration for water reclamation: Environmental benefits and threats / V. Riva, F. Riva, L. Vergani, E. Crotti, S. Borin, F. Mapelli. - In: CHEMOSPHERE. - ISSN 0045-6535. - 241(2020 Feb).

Developmental stages and gut microenvironments influence gut microbiota dynamics in the invasive beetle Popillia japonica Newman (Coleoptera: Scarabaeidae) / B. Chouaia, N.F.M.S. Goda, G. Mazza, S. Alali, F. Florian, F. Gionechetti, M. Callegari, E. Gonella, G. Magoga, M. Fusi, E.S. Crotti, D.G. Daffonchio, A. Alma, F. Paoli, P. Federico Roversi, L. Marianelli, M. Montagna. - In: ENVIRONMENTAL MICROBIOLOGY. - ISSN 1462-2920. - 21:11(2019 Nov 01), pp. 4343-4359.