Dozio Elena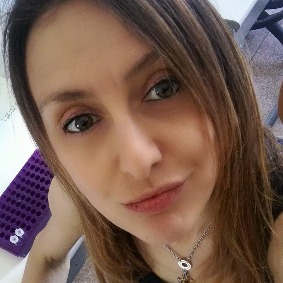 Fixed-term Research Fellow B
SSD
MED/05 - CLINICAL PATHOLOGY
Competition sector
06/A2 - EXPERIMENTAL MEDICINE, PATHOPHYSIOLOGY AND CLINICAL PATHOLOGY
Research fields and competencies
Publications
Circulating irisin and esRAGE as early biomarkers of decline of metabolic health / E. Dozio, E. Vianello, C. Sitzia, F. Ambrogi, S. Benedini, S. Gorini, B. Rampoldi, R. Rigolini, L. Tacchini, M. Romanelli. - In: JOURNAL OF CLINICAL MEDICINE. - ISSN 2077-0383. - 9:2(2020 Feb 06), pp. 454.1-454.12.

Circulating IL-17A levels in postmenopausal women with primary hyperparathyroidism / E. Dozio, E. Passeri, E. Vianello, S. Palmieri, C. Eller-Vainicher, M. Corsi Romanelli, S. Corbetta. - In: MEDIATORS OF INFLAMMATION. - ISSN 0962-9351. - 2020(2020 Jan 17), pp. 3417329.1-3417329.6.

Correlative study on impaired prostaglandin E2 regulation in epicardial adipose tissue and its role in maladaptive cardiac remodeling via EPAC2 and ST2 signaling in overweight cardiovascular disease subjects / E. Vianello, E. Dozio, F. Bandera, M. Froldi, E. Micaglio, J. Lamont, L. Tacchini, G. Schmitz, M.M.C. Romanelli. - In: INTERNATIONAL JOURNAL OF MOLECULAR SCIENCES. - ISSN 1661-6596. - 21:2(2020 Jan 14), pp. 520.1-520.16.

ST2/IL-33 signaling in cardiac fibrosis / E. Vianello, E. Dozio, L. Tacchini, L. Frati, M.M. CORSI ROMANELLI. - In: THE INTERNATIONAL JOURNAL OF BIOCHEMISTRY & CELL BIOLOGY. - ISSN 1357-2725. - 116(2019 Nov), pp. 105619.1-105619.4.

Body composition and nutritional therapy in renal transplant patients / L. Spatola, E. Dozio. - In: NMCD. NUTRITION METABOLISM AND CARDIOVASCULAR DISEASES. - ISSN 0939-4753. - 29:8(2019 Aug), pp. 865-866.