Faioni Elena Maria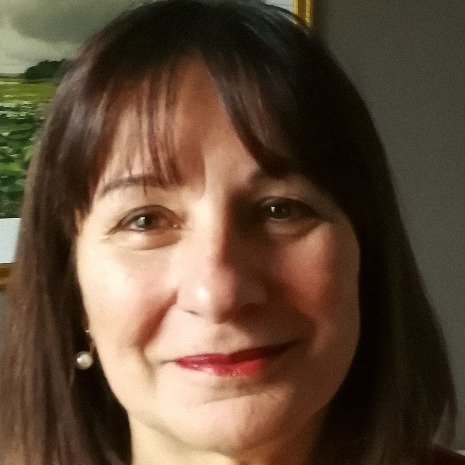 Research Fellow
SSD
MED/09 - INTERNAL MEDICINE
Competition sector
06/B1 - INTERNAL MEDICINE
Research fields and competencies
Teaching - Programme courses
Research
Publications
Time in Therapeutic Range During Therapy with Vitamin K Antagonists Is Lower in Women than in Men and Is Not Explained by Differences in Age / I. Avarello, M. Zighetti, V. Toschi, E. Faioni. - In: RESEARCH AND PRACTICE IN THROMBOSIS AND HAEMOSTASIS. - ISSN 2475-0379. - 4:Suppl 1(2020 Jul). ((Intervento presentato al convegno International Society of Thrombosis and Hemostasis Virtual Congress nel 2020.

Safety and effectiveness of biosimilar enoxaparin (Inhixa) for the prevention of thromboembolism in medical and surgical inpatients / C. Fantoni, L. Bertù, E. Faioni, C. Froiio, N. Mariani, W. Ageno. - In: INTERNAL AND EMERGENCY MEDICINE. - ISSN 1828-0447. - (2020). [Epub ahead of print]

Sex, gender and venous thromboembolism: do we care enough? / E. Faioni, M. Zighetti, N. Vozzo. - In: BLOOD COAGULATION & FIBRINOLYSIS. - ISSN 0957-5235. - 29:8(2018 Dec 01), pp. 663-667.

Failure of the anticoagulant therapy and psychological distress : Still far from a bridge / F. Galli, L. Borghi, E. Faioni, M. Cavicchioli, J.F. Losi, E. Vegni. - In: FRONTIERS IN PSYCHOLOGY. - ISSN 1664-1078. - 9(2018 Sep), pp. 1709.1-1709.5.

Atrial fibrillation and psychological factors : a systematic review / F. Galli, L. Borghi, S. Carugo, M. Cavicchioli, E.M. Faioni, M.S. Negroni, E. Vegni. - In: PEERJ. - ISSN 2167-8359. - 5(2017 Aug 11), pp. e3537.1-e3537.16.