Varoni Elena Maria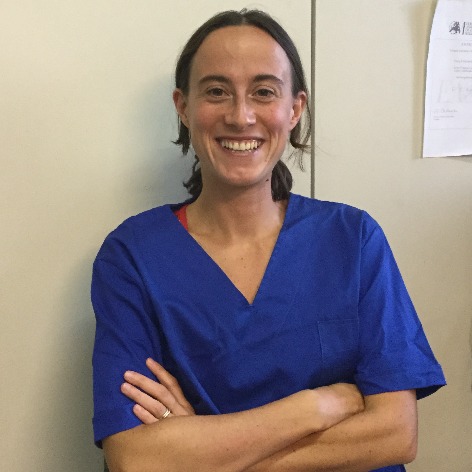 Associate Professor
SSD
MED/28 - ORAL DISEASES AND DENTISTRY
Competition sector
06/F1 - ORAL DISEASES AND DENTISTRY
Research fields and competencies
Teaching - Programme courses
A.Y. 2020/2021
Postgraduate Schools - Medicine, Healthcare, Dental Medicine
A.Y. 2019/2020
Postgraduate Schools - Medicine, Healthcare, Dental Medicine
A.Y. 2018/2019
Postgraduate Schools - Medicine, Healthcare, Dental Medicine
Research
Publications
Polyphenol Bioavailability and Plasma Antiradical Capacity in Healthy Subjects after Acute Intake of Pigmented Rice: A Crossover Randomized Controlled Clinical Trial / S. Vitalini, A. Sardella, D. Fracassetti, R. Secli, A.G. Tirelli, G. Lodi, A.M. Carrassi, E.M. Varoni, M. Iriti. - In: JOURNAL OF CLINICAL MEDICINE. - ISSN 2077-0383. - 9:10(2020 Oct 05).

Healthy Diets and Modifiable Risk Factors for Non-Communicable Diseases : the European Perspective / M. Iriti, E.M. Varoni, S. Vitalini. - In: FOODS. - ISSN 2304-8158. - 9:7(2020 Jul 16), pp. 940.1-940.5.

Lifestyle, Oxidative Stress, and Antioxidants: Back and Forth in the Pathophysiology of Chronic Diseases / M. Sharifi-Rad, N.V. Anil Kumar, P. Zucca, E.M. Varoni, L. Dini, E. Panzarini, J. Rajkovic, P.V. Tsouh Fokou, E. Azzini, I. Peluso, A. Prakash Mishra, M. Nigam, Y. El Rayess, M.E. Beyrouthy, L. Polito, M. Iriti, N. Martins, M. Martorell, A.O. Docea, W.N. Setzer, D. Calina, W.C. Cho, J. Sharifi-Rad. - In: FRONTIERS IN PHYSIOLOGY. - ISSN 1664-042X. - 11(2020 Jul 02).

International normalized ratio (INR) values in patients receiving oral vitamin K antagonists and undergoing oral surgery : a clinical audit / N. Lombardi, E.M. Varoni, D. Sorrentino, G. Lodi. - In: SPECIAL CARE IN DENTISTRY. - ISSN 0275-1879. - 40:4(2020 Jul), pp. 374-381.

Humans, animals, food and environment : one health approach against global antimicrobial resistance / M. Iriti, S. Vitalini, E.M. Varoni. - In: ANTIBIOTICS. - ISSN 2079-6382. - 9:6(2020 Jun), pp. 346.1-346.7.