Biganzoli Elia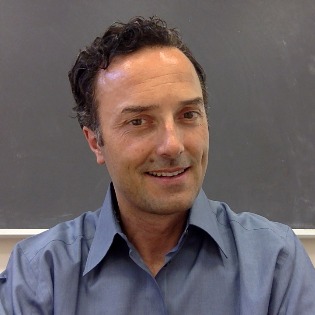 Full professor
SSD
MED/01 - MEDICAL STATISTICS
Competition sector
06/M1 - HYGIENE, PUBLIC HEALTH, NURSING AND MEDICAL STATISTICS
Research fields and competencies
Teaching - Programme courses
A.Y. 2020/2021
A.Y. 2019/2020
A.Y. 2018/2019
Research
Publications
Diagnosis of SARS-CoV-2 in children: accuracy of nasopharyngeal swab compared to nasopharyngeal aspirate / G.M. Di Pietro, E. Capecchi, E. Luconi, G. Lunghi, S. Bosis, G. Bertolozzi, B. Cantoni, G. Marano, P. Boracchi, E. Biganzoli, S. Castaldi, P. Marchisio, A. Gori, C. Agostoni, R. Pinzani, F. Ceriotti. - In: EUROPEAN JOURNAL OF CLINICAL MICROBIOLOGY & INFECTIOUS DISEASES. - ISSN 0934-9723. - (2021). [Epub ahead of print]

Hospital Acquired Infections in COVID-19 patients in sub intensive care unit / S. Castaldi, E. Luconi, G. Marano, F. Auxilia, A. Maraschini, P. Bono, R. Ungaro, A. Bandera, P. Boracchi, E. Biganzoli. - In: ACTA BIOMEDICA. - ISSN 2531-6745. - 91:3(2020 Sep 03).

Differential Benefit of Adjuvant Docetaxel-Based Chemotherapy in Patients With Early Breast Cancer According to Baseline Body Mass Index / C. Desmedt, M. Fornili, F. Clatot, R. Demicheli, D. De Bortoli, A. Di Leo, G. Viale, E. de Azambuja, J. Crown, P.A. Francis, C. Sotiriou, M. Piccart, E. Biganzoli. - In: JOURNAL OF CLINICAL ONCOLOGY. - ISSN 0732-183X. - 38:25(2020 Sep 01), pp. 2883-2891.

Monitoring emergency calls and social networks for covid-19 surveillance. To learn for the future: The outbreak experience of the lombardia region in Italy / S. Castaldi, M. Maffeo, B.A. Rivieccio, M. Zignani, G. Manzi, F. Nicolussi, S. Salini, A. Micheletti, S. Gaito, E. Biganzoli. - In: ACTA BIO-MEDICA DE L'ATENEO PARMENSE. - ISSN 0392-4203. - 91:9-S(2020 Jul), pp. 29-33.

Seroprevalence of SARS-CoV-2 IgG significantly varies with age: results from a mass population screening (SARS-2-SCREEN-CdA) / G. Pagani, F. Conti, A. Giacomelli, D. Bernacchia, R. Rondanin, A. Prina, V. Scolari, C.E. Gandolfi, S. Castaldi, G. Marano, C. Ottomano, P. Boracchi, E.M. Biganzoli, M. Galli. - (2020 Jun 24).