Borghi Elisa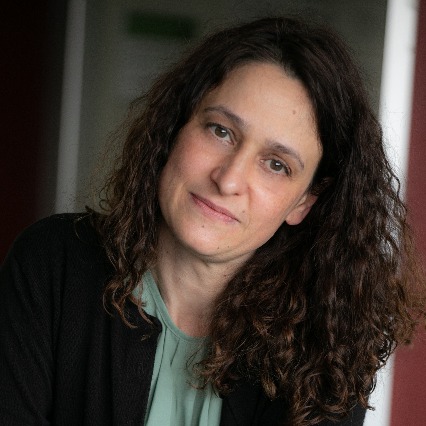 Associate Professor
SSD
MED/07 - MICROBIOLOGY AND CLINICAL MICROBIOLOGY
Competition sector
06/A3 - MICROBIOLOGY AND CLINICAL MICROBIOLOGY
Research fields and competencies
Teaching - Programme courses
A.Y. 2020/2021
A.Y. 2019/2020
A.Y. 2018/2019
Research
Publications
Insights into the role of the microbiota and of short-chain fatty acids in Rubinstein–Taybi syndrome / E. Di Fede, E. Ottaviano, P. Grazioli, C. Ceccarani, A. Galeone, C. Parodi, E.A. Colombo, G. Bassanini, G. Fazio, M. Severgnini, D. Milani, E. Verduci, T. Vaccari, V. Massa, E. Borghi, C. Gervasini. - In: INTERNATIONAL JOURNAL OF MOLECULAR SCIENCES. - ISSN 1661-6596. - 22:7(2021 Mar 31), pp. 3621.1-3621.16.

Evidence of SARS-CoV-2 RNA in an Oropharyngeal Swab Specimen, Milan, Italy, Early December 2019 / A. Amendola, S. Bianchi, M. Gori, D. Colzani, M. Canuti, E. Borghi, M. Raviglione, G. Zuccotti, E. Tanzi. - In: EMERGING INFECTIOUS DISEASES. - ISSN 1080-6040. - 27:2(2021 Feb), pp. 648-650.

Effect of Docosahexaenoic Acid Supplementation on Microbiota in Obese ChiLdrEn : A Pilot Study (The DAMOCLE Study) / M. Amatruda, S. Vizzuso, V. Fabiano, E. Borghi, G.V. Zuccotti, E. Verduci. - In: PROCEEDINGS. - ISSN 2504-3900. - 61:1(2020 Dec), pp. 27.1-27.4. ((Intervento presentato al 1. convegno International Electronic Conference on Nutrients—Nutritional and Microbiota Effects on Chronic Disease nel 2020.

Nutrition, Microbiota and Role of Gut-Brain Axis in Subjects with Phenylketonuria (PKU): A Review / E. Verduci, M. Teresa Carbone, E. Borghi, E. Ottaviano, A. Burlina, G. Biasucci.. - In: NUTRIENTS. - ISSN 2072-6643. - 12:11(2020 Nov).

Cystic Fibrosis Defective Response to Infection Involves Autophagy and Lipid Metabolism / A. Mingione, E. Ottaviano, M. Barcella, I. Merelli, L. Rosso, T. Armeni, N. Cirilli, R. Ghidoni, E. Borghi, P. Signorelli. - In: CELLS. - ISSN 2073-4409. - 9:8(2020 Aug 06).