Borghi Elisa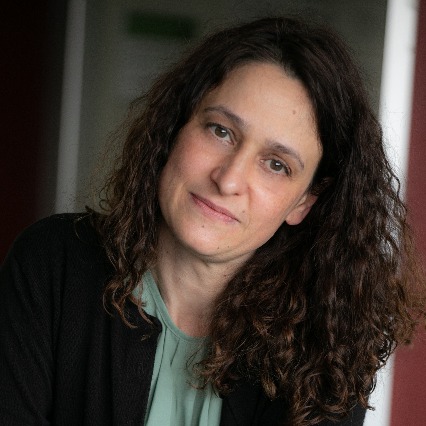 Associate Professor
SSD
MED/07 - MICROBIOLOGY AND CLINICAL MICROBIOLOGY
Competition sector
06/A3 - MICROBIOLOGY AND CLINICAL MICROBIOLOGY
Research fields and competencies
Teaching - Programme courses
A.Y. 2020/2021
A.Y. 2019/2020
A.Y. 2018/2019
Research
Publications
Nutrition, Microbiota and Role of Gut-Brain Axis in Subjects with Phenylketonuria (PKU): A Review / E. Verduci, M. Teresa Carbone, E. Borghi, E. Ottaviano, A. Burlina, G. Biasucci.. - In: NUTRIENTS. - ISSN 2072-6643. - 12:11(2020 Nov).

Cystic Fibrosis Defective Response to Infection Involves Autophagy and Lipid Metabolism / A. Mingione, E. Ottaviano, M. Barcella, I. Merelli, L. Rosso, T. Armeni, N. Cirilli, R. Ghidoni, E. Borghi, P. Signorelli. - In: CELLS. - ISSN 2073-4409. - 9:8(2020 Aug 06).

Proteobacteria Overgrowth and Butyrate-Producing Taxa Depletion in the Gut Microbiota of Glycogen Storage Disease Type 1 Patients / C. Ceccarani, G. Bassanini, C. Montanari, M.C. Casiraghi, E. Ottaviano, G. Morace, G. Biasucci, S. Paci, E. Borghi, E. Verduci. - In: METABOLITES. - ISSN 2218-1989. - 10:4(2020 Apr), pp. 133.1-133.17.

Profiling Vaccinium macrocarpon components and metabolites in human urine and the urine ex-vivo effect on Candida albicans adhesion and biofilm-formation / G. Baron, A. Altomare, L. Regazzoni, L. Fumagalli, A. Artasensi, E. Borghi, E. Ottaviano, C. Del Bo, P. Riso, P. Allegrini, G. Petrangolini, P. Morazzoni, A. Riva, L. Arnoldi, M. Carini, G. Aldini. - In: BIOCHEMICAL PHARMACOLOGY. - ISSN 0006-2952. - 173(2020 Mar).

Candida isolates causing candidemia show different degrees of virulence in Galleria mellonella / L.J. Marcos-Zambrano, M.Á. Bordallo-Cardona, E. Borghi, M. Falleni, D. Tosi, P. Muñoz, P. Escribano, J. Guinea. - In: MEDICAL MYCOLOGY. - ISSN 1369-3786. - 58:1(2020 Jan), pp. 83-92.