Borghi Elisa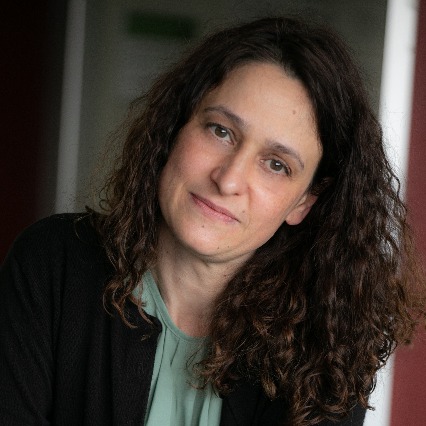 Associate Professor
SSD
MED/07 - MICROBIOLOGY AND CLINICAL MICROBIOLOGY
Competition sector
06/A3 - MICROBIOLOGY AND CLINICAL MICROBIOLOGY
Research fields and competencies
Publications
Proteobacteria Overgrowth and Butyrate-Producing Taxa Depletion in the Gut Microbiota of Glycogen Storage Disease Type 1 Patients / C. Ceccarani, G. Bassanini, C. Montanari, M.C. Casiraghi, E. Ottaviano, G. Morace, G. Biasucci, S. Paci, E. Borghi, E. Verduci. - In: METABOLITES. - ISSN 2218-1989. - 10:4(2020 Apr), pp. 133.1-133.17.

Candida isolates causing candidemia show different degrees of virulence in Galleria mellonella / L.J. Marcos-Zambrano, M.Á. Bordallo-Cardona, E. Borghi, M. Falleni, D. Tosi, P. Muñoz, P. Escribano, J. Guinea. - In: MEDICAL MYCOLOGY. - ISSN 1369-3786. - 58:1(2020 Jan), pp. 83-92.

Design of polymer-based antimicrobial hydrogels through physico-chemical transition / E. Mauri, D. Naso, A. Rossetti, E. Borghi, E. Ottaviano, G. Griffini, M. Masi, A. Sacchetti, F. Rossi. - In: MATERIALS SCIENCE AND ENGINEERING. C, BIOMIMETIC MATERIALS, SENSORS AND SYSTEMS. - ISSN 0928-4931. - 103(2019 Oct).

Dietary treatment promotes gut microbial community changes in subjects affected by glycogenosis type 1 / G. Bassanini, C. Montanari, C. Ceccarani, E. Ottaviano, S. Paci, E. Verduci, E. Borghi. ((Intervento presentato al 47. convegno Congresso Nazionale della Società Italiana di Microbiologia tenutosi a Roma nel 2019.

Rett Syndrome and Other Neurodevelopmental Disorders Share Common Changes in Gut Microbial Community : a Descriptive Review / E. Borghi, A. Vignoli. - In: INTERNATIONAL JOURNAL OF MOLECULAR SCIENCES. - ISSN 1661-6596. - 20:17(2019 Aug 26), pp. 4160.1-4160.13.