Caporali Elisabetta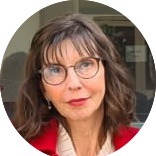 Associate Professor
SSD
BIO/01 - GENERAL BOTANY
Competition sector
05/A1 - BOTANY
Research fields and competencies
Teaching - Programme courses
Research
Publications
Genetic Interaction of SEEDSTICK, GORDITA and AUXIN RESPONSE FACTOR 2 during seed development / D. Paolo, G. Orozco Arroyo, L. Rotasperti, S. Masiero, L. Colombo, S. de Folter, B. Ambrose, E. Caporali, E. Ignacio, C. Mizzotti. - In: GENES. - ISSN 2073-4425. - 12:8(2021 Jul 30), pp. 1189.1-1189.12. [10.3390/genes12081189]

Preserving and Promoting the Herbarium of the University of Milan through Digital Technologies / A. Barate', M.S. Caccianiga, E. Caporali, L.A. Ludovico, S. Pinto, G. Presti, E. Sala, A. Testa. - In: IOP CONFERENCE SERIES: MATERIALS SCIENCE AND ENGINEERING. - ISSN 1757-8981. - 949(2020 Nov 12). ((Intervento presentato al 2. convegno Florence Heri-Tech : The Future of Heritage Science and Technologies tenutosi a Firenze nel 2020.

NoPv1: a synthetic antimicrobial peptide aptamer targeting the causal agents of grapevine downy mildew and potato late blight / M. Colombo, S. Masiero, S. Rosa, E. Caporali, S.L. Toffolatti, C. Mizzotti, L. Tadini, F. Rossi, S. Pellegrino, R. Musetti, R. Velasco, M. Perazzolli, S. Vezzulli, P. Pesaresi. - In: SCIENTIFIC REPORTS. - ISSN 2045-2322. - 10:1(2020 Oct 16), pp. 17574.1-17574.18.

MADS-Box and bHLH Transcription Factors Coordinate Transmitting Tract Development in Arabidopsis thaliana / M. Di Marzo, I. Roig-Villanova, E. Zanchetti, F. Caselli, V. Gregis, P. Bardetti, M. Chiara, A. Guazzotti, E. Caporali, M.A. Mendes, L. Colombo, M.M. Kater. - In: FRONTIERS IN PLANT SCIENCE. - ISSN 1664-462X. - 11(2020 May 06).

SEEDSTICK Controls Arabidopsis Fruit Size by Regulating Cytokinin Levels and FRUITFULL / M. Di Marzo, H. Herrera-Ubaldo, E. Caporali, O. Novák, M. Strnad, V. Balanzà, I. Ezquer, M.A. Mendes, S. de Folter, L. Colombo. - In: CELL REPORTS. - ISSN 2211-1247. - 30:8(2020 Jan 29), pp. 2846-2857.