Corsini Emanuela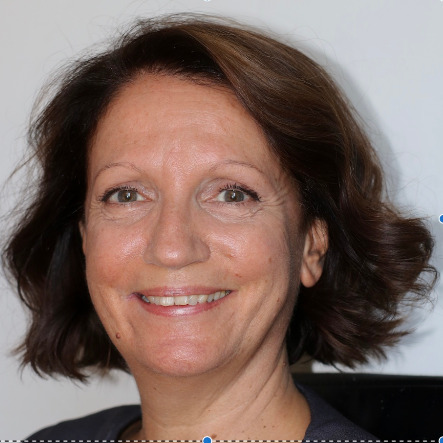 Full professor
SSD
BIO/14 - PHARMACOLOGY
Competition sector
05/G1 - PHARMACOLOGY, CLINICAL PHARMACOLOGY AND PHARMACOGNOSY
Research fields and competencies
By telephone or e-mail appointment
Office
Dip. di Scienze Farmacologiche, Via Balzaretti 9, Milano
Teaching - Programme courses
Research
Publications
Advances on the immunotoxicity of outdoor particulate matter: A focus on physical and chemical properties and respiratory defence mechanisms / E. Nozza, S. Valentini, G. Melzi, R. Vecchi, E. Corsini. - In: SCIENCE OF THE TOTAL ENVIRONMENT. - ISSN 0048-9697. - 780(2021 Aug 01).

Role of Protein Kinase C in Immune Cell Activation and Its Implication Chemical-Induced Immunotoxicity / E. Corsini, E. Buoso, V. Galbiati, M. Racchi (ADVANCES IN EXPERIMENTAL MEDICINE AND BIOLOGY). - In: Protein Kinase-mediated Decisions Between Life and Death / [a cura di] A.B. Engin, A. Engin. - Prima edizione. - [s.l] : Springer, 2021. - ISBN 9783030498436. - pp. 151-163

Endocrine-disrupting chemicals' (EDCs) effects on tumour microenvironment and cancer progression : emerging contribution of RACK1 / E. Buoso, M. Masi, M. Racchi, E. Corsini. - In: INTERNATIONAL JOURNAL OF MOLECULAR SCIENCES. - ISSN 1661-6596. - 21:23(2020 Dec 03), pp. 9229.1-9229.27.

Human keratinocytes and monocytes co-culture cell system: An important contribution for the study of moderate and weak sensitizers / V. Galbiati, A. Maddalon, M. Iulini, M. Marinovich, E. Corsini. - In: TOXICOLOGY IN VITRO. - ISSN 0887-2333. - 68(2020 Oct).

An international validation study of the IL-2 Luc assay for evaluating the potential immunotoxic effects of chemicals on T cells and a proposal for reference data for immunotoxic chemicals / Y. Kimura, R. Yasuno, M. Watanabe, M. Kobayashi, T. Iwaki, C. Fujimura, Y. Ohmiya, K. Yamakage, Y. Nakajima, M. Kobayashi, N. Mashimo, Y. Takagi, T. Omori, E. Corsini, D. Germolec, T. Inoue, E.L. Rogen, H. Kojima, S. Aiba. - In: TOXICOLOGY IN VITRO. - ISSN 0887-2333. - 66(2020 Aug).