Damiani Ernesto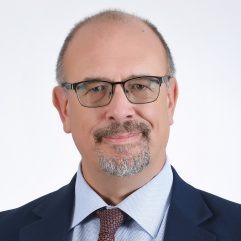 Full professor
Competition sector
01/B1 - INFORMATICS
Research fields and competencies
Teaching - Programme courses
A.Y. 2019/2020
A.Y. 2018/2019
Research
Publications
The Simplification Conspiracy / B. Apolloni, A.A. Shehhi, E. Damiani (SMART INNOVATION, SYSTEMS AND TECHNOLOGIES). - In: Progresses in Artificial Intelligence and Neural Systems / [a cura di] A. Esposito, M. Faundez-Zanuy, F.C. Morabito, E. Pasero. - [s.l] : Springer, 2020. - ISBN 9789811550928. - pp. 11-23

Editorial: Special issue on trusted Cloud-Edges computations / C.A. Ardagna, M. Conti, E. Damiani, C. Yu. - In: FUTURE GENERATION COMPUTER SYSTEMS. - ISSN 0167-739X. - 114(2021 Jan), pp. 661-664.

From Trustworthy Data to Trustworthy IoT / C.A. Ardagna, R. Asal, E. Damiani, N.E. Ioini, M. Elahi, C. Pahl. - In: ACM TRANSACTIONS ON CYBER-PHYSICAL SYSTEMS. - ISSN 2378-962X. - 5:1(2020 Dec), pp. 11.1-11.26.

Evaluation Goals for Online Process Mining: a Concept Drift Perspective / P. Ceravolo, G. Marques Tavares, S.B. Junior, E. Damiani. - In: IEEE TRANSACTIONS ON SERVICES COMPUTING. - ISSN 1939-1374. - (2020 Jul). [Epub ahead of print]

A cryptographic cloud-based approach for the mitigation of the airline cargo cancellation problem / S. Cimato, G. Gianini, M. Sepehri, R. Asal, E. Damiani. - In: JOURNAL OF INFORMATION SECURITY AND APPLICATIONS. - ISSN 2214-2126. - 51(2020 Apr).