Demartini Eugenio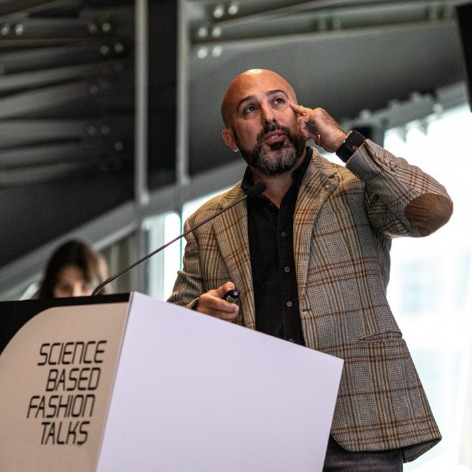 Associate Professor
SSD
AGR/01 - AGRICULTURAL ECONOMICS AND RURAL APPRAISAL
Competition sector
07/A1 - AGRICULTURAL ECONOMICS AND APPRAISAL
Research fields and competencies
Referente Aq Del Corso Di Studio
Referente Aq Del Corso Di Studio
Teaching - Programme courses
A.Y. 2021/2022
A.Y. 2020/2021
A.Y. 2019/2020
Research
Publications
Una storia infinita / E. Demartini, R. Viganò. - In: MACCHINE TRATTORI. - ISSN 1825-7267. - 21:219(2021 Sep 01), pp. 22-24.

The effect of verbal and iconic messages in the promotion of high-quality mountain cheese : A non-hypothetical BDM approach / M.E. Marescotti, M. Amato, E. Demartini, F.L. Barbera, F. Verneau, A. Gaviglio. - In: NUTRIENTS. - ISSN 2072-6643. - 13:9(2021 Aug 31), pp. 3063.1-3063.16. [10.3390/nu13093063]

Translational approach to induce and evaluate verocytotoxic E. coli O138 based disease in piglets / L. Rossi, L. Turin, G.L. Alborali, E. Demartini, J.F.S. Filipe, F. Riva, P. Riccaboni, E. Scanziani, P. Trevisi, P. Dall'Ara, M. Dell'Anno, A. Baldi. - In: ANIMALS. - ISSN 2076-2615. - 11:8(2021 Aug 17), pp. 2415.1-2415.17. [10.3390/ani11082415]

Smart farming in mountain areas : Investigating livestock farmers' technophobia and technophilia and their perception of innovation / M.E. Marescotti, E. Demartini, R. Filippini, A. Gaviglio. - In: JOURNAL OF RURAL STUDIES. - ISSN 0743-0167. - 86(2021 Aug), pp. 463-472. [10.1016/j.jrurstud.2021.07.015]

The more you know the equivocal effects of prior knowledge on preferences for hunted vs. farmed wild boar meat / E. Demartini, D. Vecchiato, M.E. Marescotti, M. Gibbert, R. Viganò, S. Giacomelli, A.A.M. Gaviglio. - In: INTERNATIONAL JOURNAL OF GASTRONOMY AND FOOD SCIENCE. - ISSN 1878-450X. - 24(2021 Jul).