Giavazzi Fabio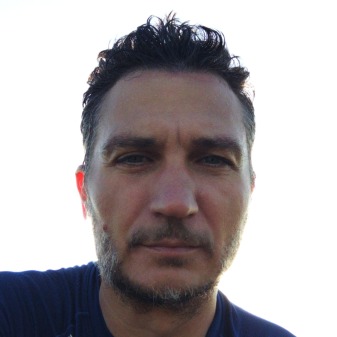 Fixed-term Research Fellow A
SSD
FIS/07 - APPLIED PHYSICS
Competition sector
02/D1 - APPLIED PHYSICS, PHYSICS TEACHING AND HISTORY OF PHYSICS
Research fields and competencies
Publications
The ubiquitin ligase Hecw controls oogenesis and neuronal homeostasis by promoting the liquid state of ribonucleoprotein particles / V. Fajner, F. Giavazzi, S. Sala, A. Oldani, E. Martini, F. Napoletano, D. Parazzoli, R. Cerbino, E. Maspero, T. Vaccari, S.L.A. Polo. - (2020 Jul).

Fabrication and Optical Modeling of Micro‐Porous Membranes Index‐Matched with Water for On‐Line Sensing Applications / R. Lanfranco, F. Giavazzi, T. Bellini, E.D. Nicolò, M. Buscaglia. - In: MACROMOLECULAR MATERIALS AND ENGINEERING. - ISSN 1438-7492. - 305:3(2020 Mar).

Giant Fluctuations Induced by Thermal Diffusion in Complex Liquids / A. Vailati, P. Baaske, H. Bataller, S. Bolis, M. Braibanti, M. Carpineti, R. Cerbino, F. Croccolo, J. Dewandel, A. Donev, L. García-Fernández, F. Giavazzi, R. Haslinger, S. Hens, M. Knauer, W. Köhler, E. Kufner, J.M. Ortiz de Zárate, J. Peeters, C.J. Schwarz, I. Silkina, S. Xu, D. Zapf. - In: MICROGRAVITY, SCIENCE AND TECHNOLOGY. - ISSN 0938-0108. - (2020). [Epub ahead of print]

Unjamming overcomes kinetic and proliferation arrest in terminally differentiated cells and promotes collective motility of carcinoma / A. Palamidessi, C. Malinverno, E. Frittoli, S. Corallino, E. Barbieri, S. Sigismund, G.V. Beznoussenko, E. Martini, M. Garre, I. Ferrara, C. Tripodo, F. Ascione, E.A. Cavalcanti-Adam, Q. Li, P.P. Di Fiore, D. Parazzoli, F. Giavazzi, R. Cerbino, G. Scita. - In: NATURE MATERIALS. - ISSN 1476-1122. - 18:11(2019 Nov), pp. 1252-1263.

Functional transcription promoters at DNA double-strand breaks mediate RNA-driven phase separation of damage-response factors / F. Pessina, F. Giavazzi, Y. Yin, U. Gioia, V. Vitelli, A. Galbiati, S. Barozzi, M. Garre, A. Oldani, A. Flaus, R. Cerbino, D. Parazzoli, E. Rothenberg, F. d'Adda di Fagagna. - In: NATURE CELL BIOLOGY. - ISSN 1465-7392. - 21:10(2019 Oct), pp. 1286-1299.