Giavazzi Fabio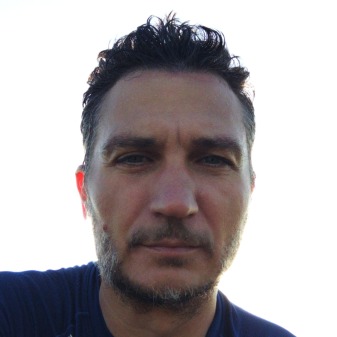 Fixed-term Research Fellow B
SSD
FIS/07 - APPLIED PHYSICS
Competition sector
02/D1 - APPLIED PHYSICS, PHYSICS TEACHING AND HISTORY OF PHYSICS
Research fields and competencies
Teaching - Programme courses
A.Y. 2020/2021
A.Y. 2019/2020
A.Y. 2018/2019
Research
Publications
Optimal leap angle of legged and legless insects in a landscape of uniformly distributed random obstacles / F. Giavazzi, S. Spini, M. Carpineti, A. Vailati. - In: ROYAL SOCIETY OPEN SCIENCE. - ISSN 2054-5703. - 8:5(2021 May 26). [10.1098/rsos.202279]

Probing roto-translational diffusion of small anisotropic colloidal particles with a bright-field microscope / F. Giavazzi, A. Pal, R. Cerbino. - In: THE EUROPEAN PHYSICAL JOURNAL. E, SOFT MATTER. - ISSN 1292-8941. - 44:4(2021 Apr 26). [10.1140/epje/s10189-021-00063-4]

Disentangling collective motion and local rearrangements in 2D and 3D cell assemblies / R. Cerbino, S. Villa, A. Palamidessi, E. Frittoli, G. Scita, F. Giavazzi. - In: SOFT MATTER. - ISSN 1744-683X. - 17:13(2021 Apr 07), pp. 3550-3559. [10.1039/d0sm01837f]

The ubiquitin ligase Hecw controls oogenesis and neuronal homeostasis by promoting the liquid state of ribonucleoprotein particles / V. Fajner, F. Giavazzi, S. Sala, A. Oldani, E. Martini, F. Napoletano, D. Parazzoli, R. Cerbino, E. Maspero, T. Vaccari, S.L.A. Polo. - (2020 Jul).

Fabrication and Optical Modeling of Micro‐Porous Membranes Index‐Matched with Water for On‐Line Sensing Applications / R. Lanfranco, F. Giavazzi, T. Bellini, E.D. Nicolò, M. Buscaglia. - In: MACROMOLECULAR MATERIALS AND ENGINEERING. - ISSN 1438-7492. - 305:3(2020 Mar).