Bonacina Fabrizia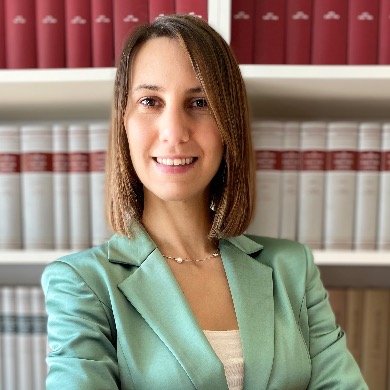 Type B Postdoctoral Fellow
Research fields and competencies
Research
Publications
Adoptive transfer of CX3CR1 transduced-T regulatory cells improves homing to the atherosclerotic plaques and dampens atherosclerosis progression / F. Bonacina, E. Martini, M. Svecla, J. Nour, M. Cremonesi, G. Beretta, A. Moregola, F. Pellegatta, V. Zampoleri, A.L. Catapano, M. Kallikourdis, G.D. Norata. - In: CARDIOVASCULAR RESEARCH. - ISSN 0008-6363. - (2020). [Epub ahead of print] [10.1093/cvr/cvaa264]

Purification and in vitro evaluation of an anti-HER2 affibody-2 monomethyl auristatin E conjugate in HER2-positive cancer cells / I. Damiani, S. Castiglioni, A. Sochaj-Gregorczyk, F. Bonacina, I. Colombo, V. Rusconi, J. Otlewski, A. Corsini, S. Bellosta. - In: BIOLOGY. - ISSN 2079-7737. - 10:8(2021 Aug), pp. 758.1-758.20. [10.3390/biology10080758]

Caloric Restriction Promotes Immunometabolic Reprogramming Leading to Protection from Tuberculosis / C. Palma, C. La Rocca, V. Gigantino, G. Aquino, G. Piccaro, D. Di Silvestre, F. Brambilla, R. Rossi, F. Bonacina, M.T. Lepore, M. Audano, N. Mitro, G. Botti, S. Bruzzaniti, C. Fusco, C. Procaccini, V. De Rosa, M. Galgani, C. Alviggi, A. Puca, F. Grassi, T. Rezzonico-Jost, G.D. Norata, P. Mauri, M.G. Netea, P. de Candia, G. Matarese. - In: CELL METABOLISM. - ISSN 1550-4131. - 33:2(2021 Feb 02), pp. 300-318.e12.

Metabolic adaptations of cells at the vascular-immune interface during atherosclerosis / F. Bonacina, L. Da Dalt, A.L. Catapano, G.D. Norata. - In: MOLECULAR ASPECTS OF MEDICINE. - ISSN 0098-2997. - 77:Special Issue(2021 Feb), pp. 100918.1-100918.10. [10.1016/j.mam.2020.100918]

Effect of Lipids and Lipoproteins on Hematopoietic Cell Metabolism and Commitment in Atherosclerosis / A. Baragetti, F. Bonacina, A. Catapano, G. Norata. - In: IMMUNOMETABOLISM. - ISSN 2633-0407. - 3:2(2021), pp. e210014.1-e210014.20.