Ambrogi Federico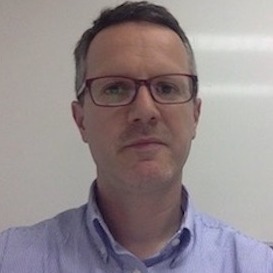 Associate Professor
SSD
MED/01 - MEDICAL STATISTICS
Competition sector
06/M1 - HYGIENE, PUBLIC HEALTH, NURSING AND MEDICAL STATISTICS
Research fields and competencies
Componente Nucleo Di Valutazione Di Ateneo
Publications
A dvanced glycation end products (ages) and soluble receptor for AGES (SRAGE): Association with risk of mortality in chronic kidney disease patients / E. Dozio, L. Caldiroli, S. Nerini Molteni, E. Vianello, F. Ambrogi, P. Messa, M.M. Corsi Romanelli, S. Vettoretti. - In: NEPHROLOGY DIALYSIS TRANSPLANTATION. - ISSN 1460-2385. - 35:S3(2020 Jun), pp. MO025.125-MO025.125. ((Intervento presentato al 57. convegno ERA-EDTA tenutosi a Milano (virtuale) nel 2020.

Lung transplantation and mortality in patients with cystic fibrosis under oxygen therapy / S. Gambazza, F. Ambrogi, A. Zolin, A. Orenti. - In: JOURNAL OF CYSTIC FIBROSIS. - ISSN 1569-1993. - 19:Suppl. 2(2020 Jun), pp. P176.S106-P176.S106. ((Intervento presentato al 43. convegno ECFS European Cystic Fibrosis Conference nel 2020.

Bronchoalveolar Lavage-microRNAs Are Potential Novel Biomarkers of Outcome after Lung Transplantation / A. Palleschi, G. Gaudioso, V. Edefonti, V. Musso, A. Terrasi, F. Ambrogi, S. Franzi, L. Rosso, P. Tarsia, L.C. Morlacchi, S. Ferrero, M. Nosotti, V. Vaira. - In: TRANSPLANTATION DIRECT. - ISSN 2373-8731. - 6:5(2020 May).

Circulating Irisin Level as an Early Biomarker of Decline of Metabolic Health / M.M. Corsi Romanelli, E. Vianello, C. Sitzia, S. Benedini, S. Gorini, B. Rampoldi, R. Rigolini, L. Tacchini, F. Ambrogi, E. Dozio. - In: FASEB JOURNAL. - ISSN 1530-6860. - 34:S1(2020 Apr). ((Intervento presentato al convegno Experimental Biology tenutosi a San Diego (CA-USA) [cancellato causa COVID-19] nel 2020.

Aortic arch variant with a common origin of the innominate and left carotid artery as a determinant of thoracic aortic disease : a systematic review and meta-analysis / M.M. Marrocco-Trischitta, M. Alaidroos, R.M. Romarowski, V. Milani, F. Ambrogi, F. Secchi, M. Glauber, G. Nano. - In: EUROPEAN JOURNAL OF CARDIO-THORACIC SURGERY. - ISSN 1010-7940. - 57:3(2020 Mar), pp. 422-427.