Ambrogi Federico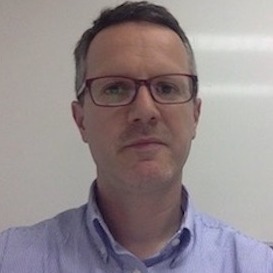 Associate Professor
SSD
MED/01 - MEDICAL STATISTICS
Competition sector
06/M1 - HYGIENE, PUBLIC HEALTH, NURSING AND MEDICAL STATISTICS
Research fields and competencies
Componente Nucleo Di Valutazione Di Ateneo
Teaching - Programme courses
A.Y. 2020/2021
A.Y. 2019/2020
A.Y. 2018/2019
Research
Publications
Gene expression profile of normal breast tissue and body mass index / D. Coradini, S. Gambazza, S. Oriana, F. Ambrogi. - In: BREAST CANCER. - ISSN 1340-6868. - (2020 Nov 13). [Epub ahead of print]

Association of Supratotal Resection with Progression-Free Survival, Malignant Transformation, and Overall Survival in Lower-Grade Gliomas / M. Rossi, L. Gay, F. Ambrogi, M.C. Nibali, T. Sciortino, G. Puglisi, A. Leonetti, C. Mocellini, M. Caroli, S. Cordera, M. Simonelli, F. Pessina, P. Navarria, A. Pace, R. Soffietti, R. Rudà, M. Riva, L. Bello. - In: NEURO-ONCOLOGY. - ISSN 1522-8517. - (2020 Oct 13). [Epub ahead of print]

Fat-Shaped Microbiota Affects Lipid Metabolism, Liver Steatosis, and Intestinal Homeostasis in Mice Fed a Low-Protein Diet / M. Busnelli, S. Manzini, A. Jablaoui, A. Bruneau, A. Kriaa, C. Philippe, F. Arnaboldi, A. Colombo, B. Ferrari, F. Ambrogi, E. Maguin, M. Rhimi, G. Chiesa, P. Gerard. - In: MOLECULAR NUTRITION & FOOD RESEARCH. - ISSN 1613-4125. - 64:15(2020 Aug), pp. e1900835.1-e1900835.13.

Time Length of Negativization and Cycle Threshold Values in 182 Healthcare Workers with Covid-19 in Milan, Italy : An Observational Cohort Study / L. Cariani, B.S. Orena, F. Ambrogi, S. Gambazza, A. Maraschini, A. Dodaro, M. Oggioni, A. Orlandi, A. Pirrone, S. Uceda Renteria, M. Bernazzani, A.P. Cantù, F. Ceriotti, G. Lunghi. - In: INTERNATIONAL JOURNAL OF ENVIRONMENTAL RESEARCH AND PUBLIC HEALTH. - ISSN 1660-4601. - 17:15(2020 Jul 23), pp. 5313.1-5313.10.

First-line imatinib vs second- and third-generation TKIs for chronic-phase CML: a systematic review and meta-analysis / C. Vener, R. Banzi, F. Ambrogi, A. Ferrero, G. Saglio, G. Pravettoni, M. Sant. - In: BLOOD ADVANCES. - ISSN 2473-9537. - 4:12(2020 Jun 23), pp. 2723-2735.