Ambrogi Federico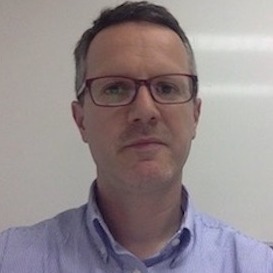 Associate Professor
SSD
MED/01 - MEDICAL STATISTICS
Competition sector
06/M1 - HYGIENE, PUBLIC HEALTH, NURSING AND MEDICAL STATISTICS
Research fields and competencies
Componente Nucleo Di Valutazione Di Ateneo
Teaching - Programme courses
A.Y. 2020/2021
A.Y. 2019/2020
A.y. 2018/2019
Research
Publications
Towards an improved pain assessment in castrated horses using facial expressions (HGS) and circulating miRNAs / E. Dalla Costa, F. Dai, C. Lecchi, F. Ambrogi, D. Lebelt, D. Stucke, G. Ravasio, F. Ceciliani, M. Minero. - In: VETERINARY RECORD. - ISSN 0042-4900. - (2021). [Epub ahead of print]

Phenotypes of adults with congenital heart disease around the globe: a cluster analysis / E. Callus, S. Pagliuca, S. Boveri, F. Ambrogi, K. Luyckx, A.H. Kovacs, S. Apers, W. Budts, J. Enomoto, M.A. Sluman, J. Wang, J.L. Jackson, P. Khairy, S.C. Cook, S. Chidambarathanu, L. Alday, K. Eriksen, M. Dellborg, M. Berghammer, B. Johansson, A.S. Mackie, S. Menahem, M. Caruana, G. Veldtman, A. Soufi, S.M. Fernandes, K. White, S. Kutty, P. Moons. - In: HEALTH AND QUALITY OF LIFE OUTCOMES. - ISSN 1477-7525. - 19:1(2021).

Gene expression profile of normal breast tissue and body mass index / D. Coradini, S. Gambazza, S. Oriana, F. Ambrogi. - In: BREAST CANCER. - ISSN 1340-6868. - (2020 Nov 13). [Epub ahead of print]

Association of Supratotal Resection with Progression-Free Survival, Malignant Transformation, and Overall Survival in Lower-Grade Gliomas / M. Rossi, L. Gay, F. Ambrogi, M.C. Nibali, T. Sciortino, G. Puglisi, A. Leonetti, C. Mocellini, M. Caroli, S. Cordera, M. Simonelli, F. Pessina, P. Navarria, A. Pace, R. Soffietti, R. Rudà, M. Riva, L. Bello. - In: NEURO-ONCOLOGY. - ISSN 1522-8517. - (2020 Oct 13). [Epub ahead of print]

Fat-Shaped Microbiota Affects Lipid Metabolism, Liver Steatosis, and Intestinal Homeostasis in Mice Fed a Low-Protein Diet / M. Busnelli, S. Manzini, A. Jablaoui, A. Bruneau, A. Kriaa, C. Philippe, F. Arnaboldi, A. Colombo, B. Ferrari, F. Ambrogi, E. Maguin, M. Rhimi, G. Chiesa, P. Gerard. - In: MOLECULAR NUTRITION & FOOD RESEARCH. - ISSN 1613-4125. - 64:15(2020 Aug), pp. e1900835.1-e1900835.13.