Ambrogi Federico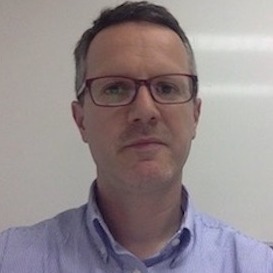 Associate Professor
SSD
MED/01 - MEDICAL STATISTICS
Competition sector
06/M1 - HYGIENE, PUBLIC HEALTH, NURSING AND MEDICAL STATISTICS
Research fields and competencies
Componente Nucleo Di Valutazione Di Ateneo
Publications
Time Length of Negativization and Cycle Threshold Values in 182 Healthcare Workers with Covid-19 in Milan, Italy : An Observational Cohort Study / L. Cariani, B.S. Orena, F. Ambrogi, S. Gambazza, A. Maraschini, A. Dodaro, M. Oggioni, A. Orlandi, A. Pirrone, S. Uceda Renteria, M. Bernazzani, A.P. Cantù, F. Ceriotti, G. Lunghi. - In: INTERNATIONAL JOURNAL OF ENVIRONMENTAL RESEARCH AND PUBLIC HEALTH. - ISSN 1660-4601. - 17:15(2020 Jul 23), pp. 5313.1-5313.10.

First-line imatinib vs second- and third-generation TKIs for chronic-phase CML: a systematic review and meta-analysis / C. Vener, R. Banzi, F. Ambrogi, A. Ferrero, G. Saglio, G. Pravettoni, M. Sant. - In: BLOOD ADVANCES. - ISSN 2473-9537. - 4:12(2020 Jun 23), pp. 2723-2735.

Adipokines expression and epithelial cell polarity in normal and cancerous breast tissue / D. Coradini, S. Gambazza, S. Oriana, F. Ambrogi. - In: CARCINOGENESIS. - ISSN 0143-3334. - (2020 Jun 17). [Epub ahead of print]

A dvanced glycation end products (ages) and soluble receptor for AGES (SRAGE): Association with risk of mortality in chronic kidney disease patients / E. Dozio, L. Caldiroli, S. Nerini Molteni, E. Vianello, F. Ambrogi, P. Messa, M.M. Corsi Romanelli, S. Vettoretti. - In: NEPHROLOGY DIALYSIS TRANSPLANTATION. - ISSN 1460-2385. - 35:S3(2020 Jun), pp. MO025.125-MO025.125. ((Intervento presentato al 57. convegno ERA-EDTA tenutosi a Milano (virtuale) nel 2020.

Lung transplantation and mortality in patients with cystic fibrosis under oxygen therapy / S. Gambazza, F. Ambrogi, A. Zolin, A. Orenti. - In: JOURNAL OF CYSTIC FIBROSIS. - ISSN 1569-1993. - 19:Suppl. 2(2020 Jun), pp. P176.S106-P176.S106. ((Intervento presentato al 43. convegno ECFS European Cystic Fibrosis Conference nel 2020.