Ambrogi Federico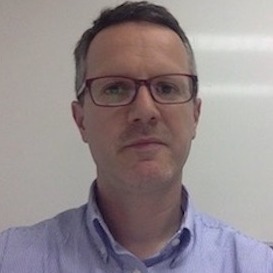 Associate Professor
SSD
MED/01 - MEDICAL STATISTICS
Competition sector
06/M1 - HYGIENE, PUBLIC HEALTH, NURSING AND MEDICAL STATISTICS
Research fields and competencies
Componente Nucleo Di Valutazione Di Ateneo
Publications
Aortic arch variant with a common origin of the innominate and left carotid artery as a determinant of thoracic aortic disease : a systematic review and meta-analysis / M.M. Marrocco-Trischitta, M. Alaidroos, R.M. Romarowski, V. Milani, F. Ambrogi, F. Secchi, M. Glauber, G. Nano. - In: EUROPEAN JOURNAL OF CARDIO-THORACIC SURGERY. - ISSN 1010-7940. - 57:3(2020 Mar), pp. 422-427.

Circulating irisin and esRAGE as early biomarkers of decline of metabolic health / E. Dozio, E. Vianello, C. Sitzia, F. Ambrogi, S. Benedini, S. Gorini, B. Rampoldi, R. Rigolini, L. Tacchini, M. Romanelli. - In: JOURNAL OF CLINICAL MEDICINE. - ISSN 2077-0383. - 9:2(2020 Feb 06), pp. 454.1-454.12.

Exercise capacity and ventilation inhomogeneity in cystic fibrosis: A cross-sectional study / S. Gambazza, R. Guarise, F. Carta, F. Ambrogi, M. Mirabella, A. Brivio, C. Colombo. - In: PEDIATRIC PULMONOLOGY. - ISSN 8755-6863. - 55:2(2020 Feb 02), pp. 394-400.

Body mass index and γ-glutamyl transferase expression in normal and cancerous breast tissue / D. Coradini, S. Gambazza, S. Oriana, F. Ambrogi. - In: BREAST CANCER. - ISSN 1340-6868. - (2020). [Epub ahead of print]

Long-term Results of Arthroscopic Rotator Cuff Repair: Initial Tear Size Matters: A Prospective Study on Clinical and Radiological Results at a Minimum Follow-up of 10 Years / P.S. Randelli, A. Menon, E. Nocerino, A. Aliprandi, F.M. Feroldi, M.G. Mazzoleni, S. Boveri, F. Ambrogi, D. Cucchi. - In: THE AMERICAN JOURNAL OF SPORTS MEDICINE. - ISSN 0363-5465. - 47:11(2019 Sep), pp. 2659-2669.