Meneghetti Fiorella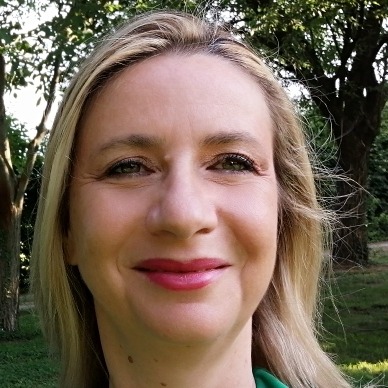 Associate Professor
SSD
CHIM/08 - PHARMACEUTICAL CHEMISTRY
Competition sector
03/D1 - MEDICINAL, TOXICOLOGICAL AND NUTRITIONAL CHEMISTRY AND APPLIED TECHNOLOGIES
Research fields and competencies
Publications
(S)-Pramipexole and Its Enantiomer, Dexpramipexole : a New Chemoenzymatic Synthesis and Crystallographic Investigation of Key Enantiomeric Intermediates / S. Ciceri, P. Ferraboschi, P. Grisenti, S. Reza Elahi, C. Castellano, M. Mori, F. Meneghetti. - In: CATALYSTS. - ISSN 2073-4344. - 10:8(2020 Aug 16), pp. 941.1-941.16.

Towards the Inhibition of Protein–Protein Interactions (PPIs) in STAT3: Insights into a New Class of Benzothiadiazole Derivatives / M. Mori, E. Gilardoni, L. Regazzoni, A. Pedretti, D. Colombo, G. Parkinson, A. Asai, F. Meneghetti, S. Villa, A. Gelain. - In: MOLECULES. - ISSN 1420-3049. - 25:15(2020 Jul 31).

Shedding X-ray light on the role of magnesium in the activity of M. tuberculosis salicylate synthase (MbtI) for drug design / M. Mori, G. Stelitano, A. Gelain, E. Pini, L.R. Chiarelli, J.C. Sammartino, G. Poli, T. Tuccinardi, G. Beretta, A. Porta, M. Bellinzoni, S. Villa, F. Meneghetti. - In: JOURNAL OF MEDICINAL CHEMISTRY. - ISSN 0022-2623. - 63:13(2020 Jul 09), pp. 7066-7080.

6-Hydroxy-2-methylbenzofuran-4-carboxylic acid / M. Mori, F. Meneghetti, L.R. Chiarelli, A. Diego, D. Nava, A. Gelain, G. Cazzaniga, S. Villa, E.R.E. Pini. - In: MOLBANK. - ISSN 1422-8599. - 2020:2(2020 Jun 18).

Combined structural and theoretical investigation on differently substituted bispidine ligands: predicting the properties of their corresponding coordination polymers / M. Lippi, J. Caputo, A. Famulari, A. Sacchetti, C. Castellano, F. Meneghetti, J. Martí-Rujas, M. Cametti. - In: DALTON TRANSACTIONS. - ISSN 1477-9226. - 49:18(2020 May 14), pp. 5965-5973.