Squazzoni Flaminio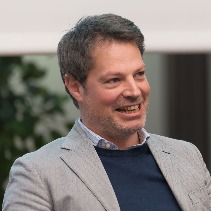 Full professor
SSD
SPS/07 - GENERAL SOCIOLOGY
Competition sector
14/C1 - GENERAL SOCIOLOGY
Research fields and competencies
Teaching - Programme courses
A.Y. 2021/2022
A.Y. 2020/2021
A.Y. 2019/2020
A.Y. 2018/2019
Research
Publications
Peer review and gender bias : a study on 145 scholarly journals / F. Squazzoni, G. Bravo, M. Farjam, A. Marusic, B. Mehmani, M. Willis, A. Birukou, P. Dondio, F. Grimaldo. - In: SCIENCE ADVANCES. - ISSN 2375-2548. - 7:2(2021 Jan 06), pp. eabd0299.1-eabd0299.12.

Dangerous liaisons: an online experiment on the role of scientific experts and politicians in ensuring public support for anti-COVID measures / M. Farjam, F. Bianchi, F. Squazzoni, G. Bravo. - In: ROYAL SOCIETY OPEN SCIENCE. - ISSN 2054-5703. - 8:3(2021 Mar 10). [10.1098/rsos.201310]

The impact of a national research assessment on the publications of sociologists in Italy / A. Akbaritabar, G. Bravo, F. Squazzoni. - In: SCIENCE & PUBLIC POLICY. - ISSN 0302-3427. - (2021). [Epub ahead of print] [10.1093/scipol/scab013]

Understanding COVID-19 diffusion requires an interdisciplinary, multi-dimensional approach / E. Bontempi, S. Vergalli, F. Squazzoni. - In: ENVIRONMENTAL RESEARCH. - ISSN 0013-9351. - 188(2020 Sep).

Meta-Research: Large-scale language analysis of peer review reports / I. Buljan, D. Garcia-Costa, F. Grimaldo, F. Squazzoni, A. Marušić. - In: ELIFE. - ISSN 2050-084X. - 9(2020 Jul 17).