Bursi Francesca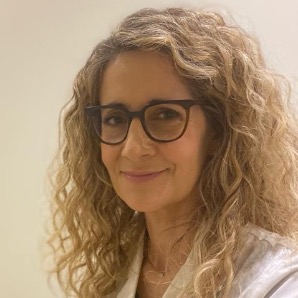 Fixed-term Research Fellow B
SSD
MED/11 - CARDIOVASCULAR DISEASES
Competition sector
06/D1 - CARDIOVASCULAR AND RESPIRATORY DISEASES
Research fields and competencies
Teaching - Programme courses
A.Y. 2019/2020
Postgraduate Schools - Medicine, Healthcare, Dental Medicine
Research
Publications
Stress Echo 2030: The Novel ABCDE-(FGLPR) Protocol to Define the Future of Imaging / E. Picano, Q. Ciampi, L. Cortigiani, A. Arruda-Olson, C. Borguezan-Daros, E.S.P.J. de Castro, R. Cocchia, E. Bossone, E. Merli, G. Kane, A. Varga, G. Agoston, M. Scali, D. Morrone, I. Simova, M. Samardjieva, A. Boshchenko, T. Ryabova, A. Vrublevsky, A. Palinkas, E. Palinkas, R. Sepp, M. Torres, H. Villarraga, T. Preradović, R. Citro, M. Amor, H. Mosto, M. Salamè, P. Leeson, C. Mangia, N. Gaibazzi, D. Tuttolomondo, C. Prota, J. Peteiro, C. Van De Heyning, A. D'Andrea, F. Rigo, A. Nikolic, M. Ostojic, J. Lowenstein, R. Arbucci, D. Haber, P. Merlo, K. Wierzbowska-Drabik, J. Kasprzak, M. Haberka, A. Camarozano, N. Ratanasit, F. Mori, M. D'Alfonso, L. Tassetti, A. Milazzo, I. Olivotto, A. Marchi, H. Rodriguez-Zanella, A. Zagatina, R. Padang, M. Dekleva, A. Djordievic-Dikic, N. Boskovic, M. Tesic, V. Giga, B. Beleslin, G. Di Salvo, V. Lorenzoni, M. Cameli, G. Mandoli, T. Bombardini, P. Caso, J. Celutkiene, A. Barbieri, G. Benfari, Y. Bartolacelli, A. Malagoli, F. Bursi, F. Mantovani, B. Villari, A. Russo, M. De Nes, C. Carpeggiani, I. Monte, F. Re, C. Cotrim, G. Bilardo, A. Saad, A. Karuzas, D. Matuliauskas, P. Colonna, F. Antonini-Canterin, M. Pepi, P. Pellikka, S. The Stress Echo Study Group Of The Italian Society Of Echocardiography And Cardiovascular Imaging. - In: JOURNAL OF CLINICAL MEDICINE. - ISSN 2077-0383. - 10(2021 Aug 17), pp. 3641.1-3641.35. [10.3390/jcm10163641]

Prevalence of left atrial thrombus by real time three-dimensional echocardiography in patients undergoing electrical cardioversion of atrial fibrillation : A contemporary cohort study / F. Bursi, G. Santangelo, G. Ferrante, L. Massironi, S. Carugo. - In: ECHOCARDIOGRAPHY. - ISSN 0742-2822. - 38:4(2021 Apr), pp. 518-524.

Global Cardiovascular Risk Profile of Italian Medical Students Assessed by a QR Code Survey. Data from UNIMI HEART SURVEY: Does Studying Medicine Hurt? / A. Faggiano, F. Bursi, G. Santangelo, C. Tomasi, C. Sforza, P. Faggiano, S. Carugo. - In: JOURNAL OF CLINICAL MEDICINE. - ISSN 2077-0383. - 10:7(2021 Apr), pp. 1343.1-1343.12.

Active cancer and cardiac surgery: Possible scenarios in patient decision-making / A. Bonelli, R. Lorusso, S. Paris, G. Troise, A. Hilal Mohammed, F. Bursi, P. Faggiano. - In: MONALDI ARCHIVES FOR CHEST DISEASE. - ISSN 2532-5264. - 91:1(2021), pp. 1655.1-1655.9.

Arrhytmic event prediction in patients with heart failure and reduced ejection fraction / G. Santangelo, F. Bursi, M.S. Negroni, D. Gentile, G. Provenzale, L. Turriziani, D.L. Zambelli, L. Fiorista, G. Bacchioni, L. Massironi, D.G. Tarricone, S. Carugo. - In: JOURNAL OF CARDIOVASCULAR MEDICINE. - ISSN 1558-2027. - 22:2(2021), pp. 110-117.