Auxilia Francesco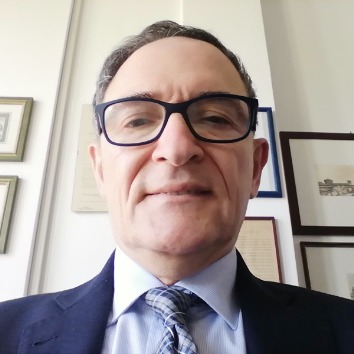 Full professor
SSD
MED/42 - HYGIENE AND PUBLIC HEALTH
Competition sector
06/M1 - HYGIENE, PUBLIC HEALTH, NURSING AND MEDICAL STATISTICS
Research fields and competencies
Advance Course Coordinator
Teaching - Programme courses
A.Y. 2019/2020
Postgraduate Schools - Medicine, Healthcare, Dental Medicine
A.y. 2018/2019
Postgraduate Schools - Medicine, Healthcare, Dental Medicine
Research
Publications
CoViD-19, learning from the past : A wavelet and cross-correlation analysis of the epidemic dynamics looking to emergency calls and Twitter trends in Italian Lombardy region / B.A. Rivieccio, A. Micheletti, M. Maffeo, M. Zignani, A. Comunian, F. Nicolussi, S. Salini, G. Manzi, F. Auxilia, M. Giudici, G. Naldi, S. Gaito, S. Castaldi, E. Biganzoli. - In: PLOS ONE. - ISSN 1932-6203. - 16:2(2021 Feb 25), pp. e0247854.1-e0247854.20.

Sustainable Development Goals and 2030 Agenda : Awareness, Knowledge and Attitudes in Nine Italian Universities, 2019 / C. Smaniotto, C. Battistella, L. Brunelli, E. Ruscio, A. Agodi, F. Auxilia, V. Baccolini, U. Gelatti, A. Odone, R. Prato, S. Tardivo, G. Voglino, F. Valent, S. Brusaferro, F. Balzarini, M. Barchitta, A. Carli, F. Castelli, C. Coppola, G. Iannelli, M. Milazzo, B. Rosina, C. Salerno, R. Siliquini, S. Sisi. - In: INTERNATIONAL JOURNAL OF ENVIRONMENTAL RESEARCH AND PUBLIC HEALTH. - ISSN 1660-4601. - 17:23(2020 Dec 02), pp. 8968.1-8968.18.

Appropriateness of admission to rehabilitation: Definition of a set of criteria and rules through the application of the Delphi method / A. Merlo, F. Roda, D. Carnevali, N. Principi, L. Grimoldi, F. Auxilia, F. Lombardi, M. Maini, R. Brianti, S. Castaldi. - In: EUROPEAN JOURNAL OF PHYSICAL AND REHABILITATION MEDICINE. - ISSN 1973-9087. - 56:5(2020 Oct), pp. 537-546.

COVID-19: What happened to the healthcare workers of a research and teaching hospital in Milan, Italy? / D. Consonni, L. Bordini, C. Nava, A. Todaro, G. Lunghi, A. Lombardi, D. Magioni, F. De Palo, L. Guerrieri, M. Gatti, D. Serra, M. Polonioli, S. Pratò, A. Muscatello, A. Bandera, F. Auxilia, S. Castaldi. - In: ACTA BIOMEDICA. - ISSN 2531-6745. - 91:3(2020 Sep 11).

Hospital Acquired Infections in COVID-19 patients in sub intensive care unit / S. Castaldi, E. Luconi, G. Marano, F. Auxilia, A. Maraschini, P. Bono, R. Ungaro, A. Bandera, P. Boracchi, E. Biganzoli. - In: ACTA BIOMEDICA. - ISSN 2531-6745. - 91:3(2020 Sep 03).